Showing them the money: Instagram's IGTV is becoming YouTube stars' alternative platform of choice
June 25, 2020 • 4 min read
•
•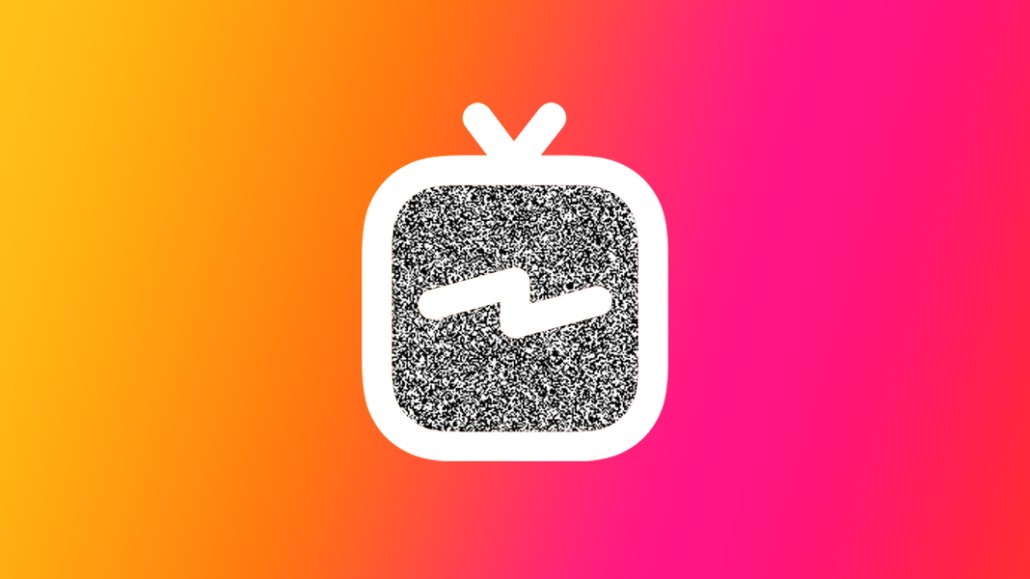 Instagram's IGTV is becoming more than a hub for YouTube hand-me-downs among individual video creators. IGTV had already begun making inroads among YouTube stars, thanks to the platform's overall popularity and the relatively light lift required to produce an IGTV video. But now there's money to be made as Instagram begins to financially incentivize creators to upload to its long-form video service.
"For some of our creators who were always YouTube-native, Instagram has become their primary platform, whether it's because it's their personal preference or it's where they're seeing their audience grow fastest," said Adam Wescott, partner at Select Management, a talent management firm that represents creators including Lauren Riihimaki, Eva Gutowski and Gigi Gorgeous.
Since Instagram introduced IGTV in June 2018, a barrier to entry for many YouTube stars was the lack of a monetization program. Why take time away from creating videos for YouTube, which shares of portion of ad revenue with creators, to create videos for IGTV for no immediate financial return? That led some YouTube stars to refrain from uploading videos to IGTV and others to just repurpose the videos they post elsewhere, turning IGTV into a hub of hand-me-downs.
Instagram has not said how many people view IGTV videos each month, but creators and publishers like Meredith have seen IGTV viewership increase after Instagram began inserting IGTV video previews in the app's main feed in February 2019. In the past month, Riihimaki's IGTV videos received 449,000 views, according to data from CrowdTangle, whereas her main YouTube channel received 11.2 million views in May, per data from Tubular Labs. Meanwhile, Gutowski's IGTV videos received 4.1 million views in the past month compared to 11 million views on YouTube in May.
Regardless of audience size, money matters. "I have to pay editors. Time is money when you're filming, so how much time should you allocate towards creating new content that isn't monetized?" said Riihimaki, who is better known as "LaurDIY" and has 8.9 million subscribers to her main YouTube channel.
Instagram has sought to make that equation easier for creators to calculate. Months after debuting IGTV, the platform began paying creators like Lilly Singh to cover the production costs of their IGTV videos. This month, the platform tested inserting ads into the videos of a select group of creators that includes Riihimaki and Gutowski. As with their YouTube videos, the creators receive 55% of the revenue from these ads. "Monetization is such a game-changer and even more encouragement for creators to start planning a greater strategy that's more long-term for the platform," Riihimaki said.
However, it's not only that Instagram is compensating some creators for the time they take to produce videos for IGTV. Another factor spurring IGTV's growing popularity among YouTube stars is that the platform has become something of a sandbox for creators to produce videos that feel closer thematically to their Instagram Stories than their YouTube videos. It also helps that it doesn't take too much time to produce an IGTV video. Where it can take creators 20 to 40 hours to put together a YouTube video from start to finish, IGTV videos can take at most an hour and a half to edit, said Gutowski, whose YouTube channel "MyLifeAsEva" has 11.2 million subscribers.
Gutowski's and Riihimaki's YouTube videos have grown into mature, time-intensive productions. Riihimaki is known for crafting detailed do-it-yourself tutorials while Gutowski's lifestyle videos bear closer resemblance to reality TV than the video diaries, or vlogs, that was the starter format for many creators on YouTube — and is now common on IGTV.
"I've been treating my IGTV as something more casual and similar to a vlog channel," said Riihimaki. That's in keeping with how she has used Instagram overall to post about her life, including content focused on her dog and travels.
Adopting a similar strategy, Gutowski, in January, uploaded a video to IGTV documenting her morning coffee ritual. "If you know my YouTube channel, you know I would never upload a video like my morning coffee routine. It's such a small nugget of content that I don't feel it would deserve a video on my YouTube channel," said Gutowski, who last year started uploading a new video to IGTV every week or two.
That may sound like a put-down of IGTV, but it's not. Instead, it's a sign of where Instagram's YouTube rival stands two years after launch. IGTV still has a ways to go if it wants to contend with YouTube, and a lot will depend on how its monetization program pans out. "We're going to need at least a three-month runway to really test the waters and see what the numbers look like," said Wescott.
https://digiday.com/?p=371034
This week's Future of TV Briefing looks at how this year's upfront and recent announcements from AMC Networks and Paramount indicate the progression of programmatic in the TV and streaming ad market.
This week's Future of TV Briefing looks at how major streaming service owners' subscription business fared in the third quarter of 2023.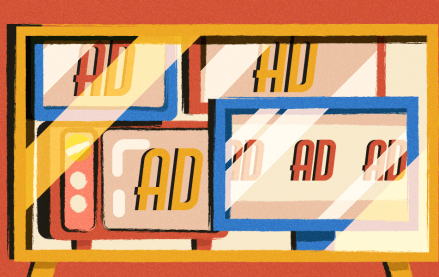 This week's Future of TV Briefing looks at what TV and streaming companies' latest quarterly earnings reports indicate about the state of the TV advertising market.