How the future of TV and streaming has – and hasn't – been reshaped so far by 2020
September 16, 2020 • 10 min read
•
•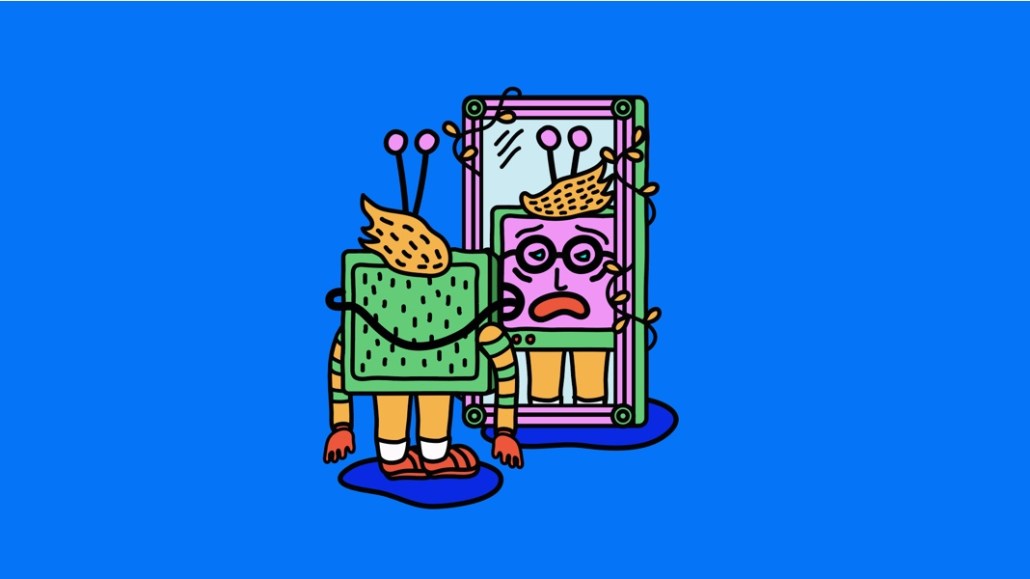 Image credit: Ivy Liu
This Future of TV Briefing covers the latest in streaming and TV for Digiday+ members and is distributed over email every Wednesday at 10 a.m. ET. More from the series →
Football is back. TV and streaming shows are in production. The annual TV upfront negotiations are winding down. So has the coronavirus crisis's impact on the TV and streaming industry ended and everything has returned to normal? Yes, but also no.
Six months after the crisis became a pandemic, the TV and streaming industry seems to be settling into a new normal than more closely resembles the old normal than may have been expected back in March-April. There have been changes — virtual fans in stands, remotely produced interviews, a new acceptance of flexibility in TV advertising — but they seem to be more incremental than absolute, based on recent conversations with industry executives.
For as much as streaming has grown, traditional TV has remained the dominant medium among audiences and advertisers. TV networks' and streaming services' programming pipelines have been impaired but not imperiled to the point that they are loading up on Zoom-shot shows. And while Zoom continues to play an outsized part in shows' productions, its production imprint dwindles by the day. Even the annual TV upfront model has remained largely in tact.
Streaming viewership hasn't overtaken linear TV
In the second quarter of 2020, the amount of time people in the U.S. spent streaming videos each week increased by 74% year over year to 142.5 billion minutes, according to Nielsen. And yet, streaming only accounted for 25% of total TV usage in the second quarter, per the measurement firm. The full return of live sports may further reinforce traditional TV's viewership grip. When pay-TV providers begin to report their third quarter earnings next month, we'll be able to see whether people who had canceled their pay-TV subscriptions after the NBA, NHL and MLB went on hiatus have returned to the fold. Streaming viewership is still widely expected to eventually overtake linear TV, and the pandemic has likely accelerated that shift. However, the inflection point may not be reached until it becomes easier for people to stream the shows, especially live sports, that they normally watch on linear TV.
TV advertising retains traditions
To start, advertising is usually a lagging indicator of any change. Having said that, a look at the current TV and streaming advertising landscape suggests little has changed. The upfront held to its traditional calendar-year model, and most of the money committed has gone to TV networks for ads that will air on linear TV, according to agency executives. The TV networks' pitches, however, were buoyed by their respective streaming platforms. Combining that with advertisers' increased upfront cancelation options, the money committed to traditional TV could wind up going to streaming. As a result, 2020 may still end up as streaming advertising's tipping point; only the market may not actually tip until 2021.
Programming & production returns
The development and production of TV and streaming shows are likely the most explicit signs of a changed industry. And yet, many of the changes are unlikely to stick once a vaccine becomes available. Show buyers at TV networks and streaming services have already returned to seeking out the types of scripted and unscripted shows they were buying pre-pandemic as opposed to prioritizing programs, like clip shows, that can be produced remotely, according to producers. Meanwhile, scripted and unscripted shows have returned to physical production. Productions have adopted the necessary health and safety measures — face masks and other personal protective equipment, social distancing, compliance officers, etc. — but those measures are unlikely to stick around post-pandemic.
Nonetheless, the coronavirus crisis is likely to lead to long-term changes for the TV and streaming industry. Some of those changes are likely to be relatively minor, like producers adjusting their production strategies. Others, such as streaming usurping linear TV's position among audiences and advertisers, may not become apparent for at least another year.
Nimbler productions
The crisis has not spurred a spate of shows shot exclusively over Zoom or captured entirely on device screens. But documentary show producers expect to continue conducting interviews remotely over video because it saves time and travel costs. And scripted and unscripted show producers plan to retain the emphasis on pre-production, such as plotting out shots and props and plotlines in advance to cut down the production schedule and shorten the turnaround time.
TV's loosening grip on ad dollars
The newfound flexibility that advertisers received in this year's upfront negotiations will allow them to get out of those deals if they see streaming's viewership surge cannibalize traditional TV ratings. Of course, with Disney, NBCUniversal and ViacomCBS each operating their own ad-supported streamers, and Discovery and WarnerMedia primed to join the fray, the advertisers could simply redirect their dollars within the TV network groups.
Streaming surpassing traditional TV
The average number of U.S. households streaming videos on connected TVs each day has gone from roughly 17 million on Jan. 20 to more than 22 million as of Aug. 17, according to Comscore. As more people stream shows and movies, they are likely to tune into traditional TV less (though they may end up watching much of the same programming), and that should further catalyze the already accelerated pace of people canceling their traditional pay-TV subscriptions.
Confessional
"Very slim. Slim and grim."

— Short-form video producer on the current buying market for short-form shows
Stay tuned: Oracle-TikTok
The TikTok sale talks are winding down, and Oracle has emerged as the social video platform's new, er, "trusted tech partner" in the U.S. What exactly that means seem to be anyone's guess. Based on The Wall Street Journal's reporting, it seems that Oracle may simple serve as the warehouse for TikTok's domestic user data.
So what does this mean for creators, publishers and advertisers? That appears to be even less clear.
As an enterprise technology company, Oracle seems ill-equipped to manage TikTok's consumer-facing platform or its relationships with creators and publishers. Additionally, the "trusted tech partner" label suggests that TikTok's U.S. operations will continue to run the platform.
On the advertising side, the big question is what Oracle would be allowed to do with TikTok's data, according to one agency executive. "Ultimately what the TikTok conversation comes down to is the value of their data. It's incredibly valuable," said the agency executive.
If Oracle is able to connect TikTok's user data to its own data — which includes data on the products people purchase and the ads that brands run online and offline — that could help TikTok to improve its ad targeting capabilities and prove to advertisers how its ads contribute to sales and other business results. If, however, Oracle is required to keep TikTok's data in a silo, well, then the deal doesn't really amount to much.
Numbers don't lie
15 million: Number of people that have signed up to use NBCUniversal's Peacock streaming service.
-13%: Year-over-year drop in viewers for the NFL's opening game.
33%: Percentage of women who worked as creators on streaming shows in the 2019-20 season.
Trend watch: Streaming watch parties
Streaming watch parties have outlasted states' shelter-at-home orders. Or at least, some streamers' didn't develop their watch party features before the clearest need for them abated.
Over the past week, Disney+ and Yahoo Sports have announced they will add a way for people to stream programs in virtual groups. Meanwhile Facebook has extended its two-year-old watch party feature to its Messenger messaging app.
The idea of streaming watch parties had been on the rise in the early days of the quarantine, with people using the hashtag #HOMEcoming to stream Beyoncé's Netflix documentary "Homecoming" together in March. Since then, Amazon Prime Video, Hulu, Instagram and Twitch have added watch party features. However, as Disney+, Yahoo Sports and Facebook Messenger enter the mix, it remains unclear how many people are actually using these features or whether the streaming watch party has gone the way of the virtual happy hour.
What we've covered
European sports broadcasting is still in a coronavirus-forced state of reinvention:
Eurosport's programming schedule is more packed than usual as leagues postponed play and condensed seasons.
However, Eurosport has been able to maintain, if not increase, its ad prices.
Read more about European sports broadcasting here.
Inside Turner Sports' plan to fix Bleacher Report's diversity and inclusion problem:
Turner Sports has shared with B/R employees its D&I action plan outlining initiatives and timelines.
Some current B/R employees say the plans are promising but are waiting to see results and are discouraged by a recent round of layoffs.
Read more about Bleacher Report here.
WarnerMedia eyes spring debut for HBO Max's ad-supported tier:
WarnerMedia has told ad buyers it plans to introduce advertising on HBO Max in the second quarter of 2021.
The company is asking advertisers to commit at least $250,000 per quarter to advertise on the streamer.
Read more about HBO Max here.
NTWRK is bringing livestream commerce to a younger generation:
NTWRK is bringing the livestream commerce model popular in Asia to the west.
The platform has more than 1 million registered users and a monthly audience of 10 million people.
Read more about NTWRK here.
With new national TV spot, Zocdoc changes ad strategy to be more offline:
Zocdoc recently debuted its first national TV ad after previously spending 90% of its ad budget on digital.
The marketer is moving beyond digital-centric performance marketing to doing more brand advertising.
Read more about Zocdoc here.
What we're reading
ViacomCBS's Paramount+:
ViacomCBS has officially unveiled its formal entrant in the streaming wars. Early next year, the conglomerate will rebrand CBS All Access as Paramount+ and stockpile it with original shows that are effectively spin-offs of old shows and movies, like a scripted series about the making of "The Godfather" and a revival of BET's "The Game," according to CNBC. Now to see whether ViacomCBS is able to avoid the setbacks that have waylaid NBCUniversal's Peacock and WarnerMedia's HBO Max. Specifically, are audiences aware enough of Paramount's brand to understand what the service will have on offer, and does that branding convey that the streamer will also serve up news and sports? Perhaps more importantly, will ViacomCBS have to negotiate new connected TV distribution deals with Amazon and Roku — which has proven to be increasingly aggressive in their demands?
TikTok Creator Fund criticisms:
A month after TikTok started doling out the $1 billion it has set aside to pay to creators posting to its platform, some creators have said that TikTok isn't actually shelling out all that much to individual creators, according to Wired. Three creators told the publication that TikTok has not laid out how it calculates individual payment amounts, and the lack of transparency seems to have led to concerns that TikTok could be limiting creators' viewership to rein in the payment amounts. The criticisms seem to be akin to the complaints that YouTube creators have made about that platform's monetization program and had been anticipated by talent managers who had previously questioned how forthcoming TikTok would be regarding payment amounts and calculations.
Twitch fends off rivals:
Last year Microsoft, Facebook and YouTube poached some of Twitch's most popular streamers, including Tyler "Ninja" Blevins, to stream live exclusively on their rival platforms. But Twitch seems to have survived the siege. Twitch viewership increased by 67% year over year in July to hit 1.4 billion hours watched, compared to 345 million hours watched for Facebook Gaming, according to StreamElements. And now Twitch has won back Blevins, who had defected for Mixer, which Microsoft announced in June it was shutting down and moving its exclusive streamers to Facebook. None of this is to say that Twitch is invincible. But as evidenced by the demises of YouTube's standalone YouTube Gaming app and Mixer and Blevins' decision to return to Twitch rather than move to Facebook, taking on Twitch is no easy undertaking.
https://digiday.com/?p=377776
This week's Future of TV Briefing looks at what an industry group's conditional certification of three measurement currency contenders signals about the TV ad business's measurement overhaul.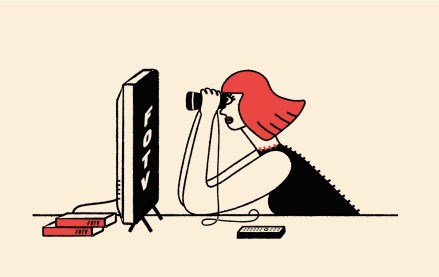 This week's Future of TV Briefing offers an updated list of the key terms that can cause confusion when talking about the TV, streaming and digital video industry.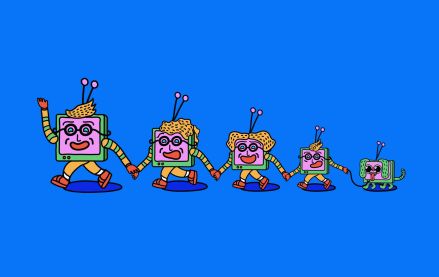 This week's Future of TV Briefing looks at what the Disney-Charter pay-TV distribution deal seems to indicate about the increasingly more-complementary-than-contentious relationship between traditional TV and streaming.