'Our goal is to become a massive marketplace': NTWRK is bringing livestream commerce to a younger generation
September 14, 2020 • 4 min read
•
•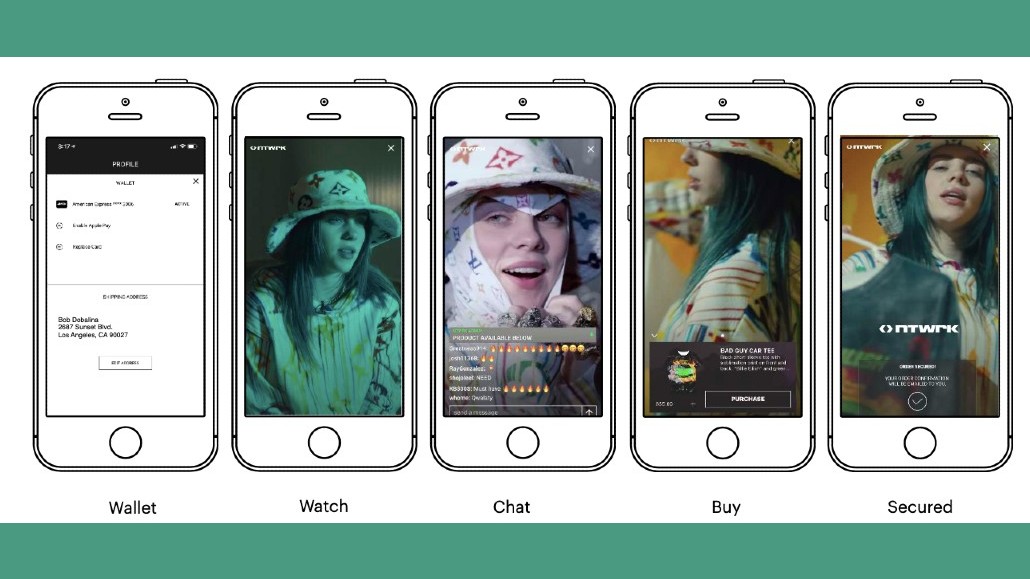 [s3mm type="video" s3bucket="digidaysite-media-bucket" files="thenewnormal_digiday_200911.mp4″ splash="https://digiday.com/wp-content/uploads/sites/3/2020/09/tnn_videostill.jpg" /]
This isn't your parent's QVC.
While NTWRK takes a similar approach to selling products live and on the air, the mobile-first marketplace is emphasizing content and featuring talent that appeals to the streetwear community.
NTWRK CEO Aaron Levant and president Moksha Fitzgibbons — who previously worked together to support the creation of Complex Network's festival ComplexCon — wanted to pair the engaging content and influencers that are seen in media companies like Complex, with desirable and exclusive products that people are only able to purchase in a specific moment of time. That all leads to a high velocity of transactions, Fitzgibbons said.
"There is marketing value that comes out of the limited quantities, but our goal is to become a massive marketplace and to generate tons of sales on the platform," said Fitzgibbons.
It was also born out of the livestream commerce model largely driven by influencers that has been successful in Asia for several years but has not yet made its way to the west.
NTWRK now has over 1 million people who have registered their information and linked their credit card information. The platform's total monthly audience is upwards of 10 million, according to the company. And as 90% of the company's revenue comes from transactions on the platform, registering people to be able to buy is the top priority, Fitzgibbons said.
The high number of registrations also enables NTWRK to keep a high conversion rate of 5-15% on its shows. The conversion rate tracks the number of viewers who make a purchase during the livestream.
In the latest episode of Digiday's The New Normal, Fitzgibbons said that despite the pandemic, the platform's younger cohort of viewers — 85% are between the age of 18-34 — are still making purchases, enough so that sales doubled from March to April. But as a company that's introducing a new way for consumers to shop in the U.S., a strong strategy for getting the audience on board is key.
Taking an editorial approach to commerce
"Most successful e-commerce marketplaces are extremely utilitarian. It's anything that anyone could possibly need," said Fitzgibbons. "But there is no editorial point of view there."
So in order to crack the live-streaming commerce market in the west, he said there had to be a strong, trusted point of view to stand out.
To do that, the products featured on NTWRK are highly curated and exclusive. They're always either exclusive to NTWRK, created in collaboration with the company, or are first to market on the platform.
Beyond that, the products are showcased on NTWRK through shows. Each show is hosted by or features an artist, designer or influencer that is associated with the brand or product. Right now, the platform is showing two shows per day but Fitzgibbons said the goal is to scale that up to 10 per day.
The drop model still works
Given the nature of the products that appear on NTWRK's platform, there are often limited quantities of each item available, playing into the "drop model."
Fitzgibbons said that drop culture works because people like to buy into the perceived exclusivity and being able to boast that they were one of the few people able to purchase that item.
One show on NTWRK, for example, featured jeweler Ben Baller, who showcased a $175 gold plated scale from his collection. The collectable had only 2,000 units available, but Fitzgibbons said 28,000 attempted to purchase the item during the episode —the scale sold out within six seconds.
"That demand generation that leads into it and comes out of it drives a lot of marketing value for not just our platform, but for all of the partners involved," he said.
Because the products tend sell out so quickly that it reverberates into alternative consumer conversations, he said, and people will brag about their purchases on social or will be angry that they didn't, and then the media catches on to that.
"If we really do it right, it ends up in the secondary market, trading for two or three times MSRP," he said. That marketing value coming out of the demand generation for restricted inventory reverberates into the brand's mainline products, creating a halo effect for the whole company.
Remote operations that make sense
When NTWRK launched, the team built a studio to create high quality content. When the pandemic forced remote work, content became what influencers, celebrities and show hosts could create from the comfort of their homes and often from their iPhones. Luckily, however, that meant a steep decrease in the average production costs, according to Fitzgibbons.
The other added bonus was that consumers felt more closely connected to the show hosts since it very much felt like the personality was experiencing the same remote reality. This format will live on, he said, but when safe, the studio will come back as well, as his team looks to increase the number of shows they produce.
https://digiday.com/?p=377548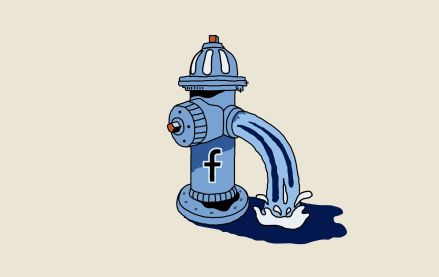 October 4, 2023 • 5 min read
•
•
Publishers are still feeling the effects of a change Facebook made in May that caused a steep decline in referral traffic. Nearly four months later, publishers aren't sure when — or if — that traffic will come back.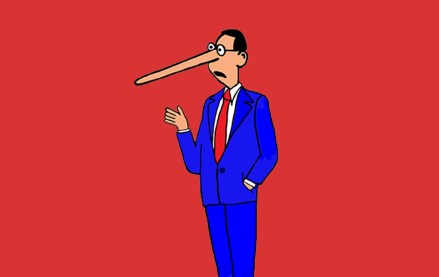 October 3, 2023 • 7 min read
•
•
A new definition for MFAs is available but the vague nature of the guidelines is leading to a lack of standards that might prevent adoption.
October 2, 2023 • 1 min read
•
•
The publishers who attended DPS were focused on the potential upsides of applying the technology to their operations while guarding against the downsides.