Future of TV Briefing: TV's upfront advertisers hold tight
February 17, 2021 • 11 min read
•
•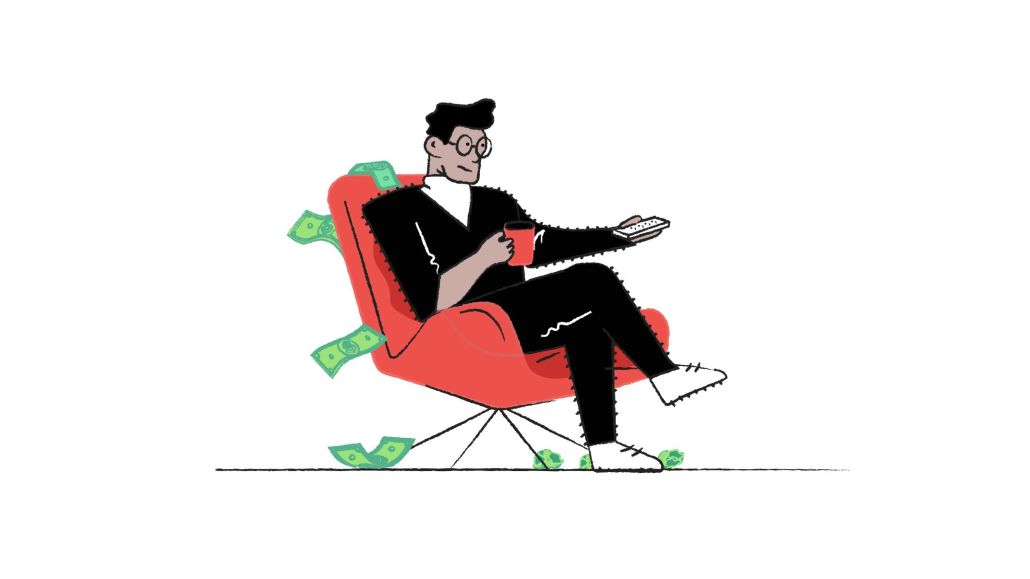 Ivy Liu
This Future of TV Briefing covers the latest in streaming and TV for Digiday+ members and is distributed over email every Wednesday at 10 a.m. ET. More from the series →
The Future of TV Briefing this week looks at how advertisers have — or, more accurately, have not — taken advantage of the more favorable cancelation options they angled for in last year's TV upfront negotiations.
01. TV's upfront advertisers hold tight
02. Who will win the NFL rights?
03. TV networks' upfront presentations, Roku's original programming plans, NBCUniversal's streaming bundle ambitions and more
TV's upfront advertisers hold tight
Advertisers secured more favorable cancelation options in last year's upfront negotiations, but they have been reticent to take advantage of them.
The key hits:
TV advertisers have kept their upfront commitments rather than cancel a large percentage of their ad buys.
Agency executives expect clients to retain their second-quarter commitments as cancelation deadlines near.
Advertisers are keeping their commitments as advertisers' businesses have rebounded and TV ad inventory has become harder to come by.
Upfront advertisers keeping their commitments, combined with viewership shortfalls, is stretching an already tight TV ad market.
Upfront advertisers' unwillingness to give up their precious TV inventory in the first quarter, combined with continued linear TV viewership declines, has tightened an already taut TV advertising market that will likely continue to tense up in the second quarter. "There were hardly any [cancelation options] that were taken for the first quarter. That's really jamming up what's happening right now," said one agency executive.
Executives at other agencies also said advertisers largely did not invoke their upfront deals' options to cancel a percentage — up to 50%, for some advertisers — of the ad dollars an advertiser had committed to spend a with a TV network owner in the first quarter.
"I'm not really seeing any major cutbacks outside of the normal cadence," said a second agency executive.
"The expectation was that there would be more cancelations, but so far we haven't seen that much of it," said a third agency executive. "I heard of cancelations here and there, but nothing so pervasive that indicates a bottom falling out."
While the bottom could fall out in the second quarter, it will more than likely hold. The deadlines for some advertisers to cancel a portion of their second-quarter upfront commitments are this week, but agency executives expect most clients to keep their commitments in tact. "We're seeing clients continue to spend on linear," said a fourth agency executive.
As with the digital ad market, the TV ad market has rebounded from the depths of last spring. Advertisers in industries like quick-service restaurants and retail saw their businesses largely withstand the pandemic and began to increase their ad buying in the second half of 2020. TV inventory was particularly prized for its ability to simultaneously reach a large number of people on the biggest screen in their homes and let them know a company was open for business.
However, as advertiser demand has flowed, audiences' attentions have ebbed through the end of the fourth quarter and into the first. "Networks are continuing to face struggles with the ratings," said the fourth agency executive. That has impeded TV networks' abilities to deliver guaranteed viewership numbers to upfront advertisers. "They underdelivered a ton in the fourth quarter," said the first agency executive. In turn, TV networks' debts to advertisers for falling short of viewership guarantees have piled up, they are pinching the amount of inventory they make available in the scatter market, where the networks sell ad slots left unclaimed by upfront advertisers. "Broadcast is incredibly tight right now," said the third agency executive.
Because of the tight TV ad market, scatter TV ad buyers like TV ad buying firm Tatari are booking deals months ahead of time than usual. Normally, Tatari may place TV ad buys three to four months in the future. "This year, we're looking ahead into Q2 and even Q3, so six to seven months in advance," Tatari vp of media Brad Geving said in January.
Since TV networks owe inventory to advertisers for viewership falling short of networks' guarantees, some ad buyers had expected advertisers to cancel a portion of their upfront commitments and use the owed inventory — otherwise known as "make-goods" — to effectively pull back their money but keep their ads running and then repurpose the recouped money to buy ads in the scatter market. However, given the dearth of available inventory in the scatter market, "there's not a lot of places to go with the money," said the second agency executive.
This inventory scarcity has encouraged advertisers to keep their upfront commitments rather than offload them only for an advertiser to later decide they would like to be on TV and find a lack of openings or a jump in ad prices. "The supply-demand model in not favor for advertisers," said the fourth agency executive.
Heading into the second quarter, ad buyers are also wary of the competition for available TV inventory to increase. With stay-at-home orders letting up across the country and as more people receive vaccinations, some advertisers that have been largely dormant since March may return to the market. "Who's to say that it might get even worse? Are studios going to put movies in theaters and buy [TV ad] time for the second quarter?" said the first agency executive.
They just might — if they can. An agency executive with clients in the movie industry said they "have been struggling with how I manage our theatrical business, knowing it will be a hard marketplace when they are ready to come back in."
Confessional
"It's so hard to get organic reach on YouTube these days. If someone approached me and said 'Should I start a YouTube channel?,' I would say no."

— Digital video executive
Stay tuned: Who will win the NFL rights?
TV's most prized programming is up for grabs. The NFL is looking to wrap up its next round of rights deals "in the next few weeks," according to CNBC. Which TV networks — and streaming services — emerge as the rights holders will shape the TV and streaming landscape through the rest of this decade, depending on the length of these next deals.
However, the NFL's next rights deals may not resemble the dramatic sea change that the league's streaming deals with Yahoo, Twitter and Amazon in the past decade seemed to portend. While a streaming service may secure exclusive rights to the NFL Sunday Ticket package currently held by AT&T, the major TV network owners that already hold NFL rights — Disney, Fox, NBCUniversal and ViacomCBS — are likely to retain them, according to Variety.
There seem to be two main reasons that NFL rights would remain with the TV networks.
The TV networks can hardly afford to lose NFL games
The next round of NFL rights are expected to be expensive — at least $10 billion per year, per CNBC. But the broadcasts are invaluable to the major TV networks. In 2020, NFL games accounted for 33 of the top 50 most-viewed TV shows, according to Sportico. That makes them a hugely important source of ad inventory for networks that are losing audiences elsewhere but are seeing people continue to tune in to NFL games and advertisers continue to pay up. Moreover, if Disney and ViacomCBS secure rights to stream NFL games to people who don't have pay-TV subscriptions, that could significantly boost their respective streaming services.
Streaming services cannot produce NFL games
When Amazon, Twitter and Yahoo have streamed NFL games, all they did was simulcast the TV broadcasts produced by CBS, NBC and Fox. Tech giants like Amazon and YouTube owner Alphabet may be better able to afford the NFL rights than the TV network owners that are losing linear viewers and losing money as they shift their businesses to streaming. But the tech companies are effectively distribution pipes. The NFL likely understands that, as much as people may enjoy watching football, audiences' interest may diminish if production quality goes down.
Numbers don't lie
94.9 million: Number of people who subscribed to Disney+, as of Jan. 2.
100,000: Numbers of subscribers that Hulu's streaming pay-TV service lost in the fourth quarter.
$545 million: Amount of ad revenue CBS generated from this year's Super Bowl.
Trend watch: TV networks' upfront presentations
TV networks are eager to return to the negotiating table with upfront advertisers. In the past week, many of the major TV network group owners announced the dates for their annual upfront presentations, all of which will be virtual this year.
The networks scheduling their upfront presentations for the usual mid-May period signals that they aim to set this year's deal-making to take place during the usual time frame, with negotiations between the major networks and ad buyers finalized by the end of the July. A+E Networks is looking to get ahead of other networks by hosting its upfront presentation on March 3; meanwhile, as of this writing, NBCUniversal had yet to schedule its upfront presentation, though it will host a showcase for its ad technology on March 22.
The networks are likely looking to take advantage of the currently high demand for TV advertising inventory. Ad buyers expect the networks to use that market dynamic to push for price increases over last year's marks and for advertisers to include more of the networks' streaming and digital video inventory in their deals in order to displace some of that demand and retain ad dollars.
Of course that doesn't mean this year's upfront cycle won't start until then just because the presentations won't take place for another few months. In fact, it already has started. Advertisers and their agencies have started the initial planning phase, according to agency executives. They expect to start talking with TV network owners within the next month to get a sense of what the networks will be pitching this year so ad buyers can begin to prioritize their deal talks. "Every year, it has gotten a little bit earlier and earlier," said one agency executive.
What we've covered
Esports orgs search for new revenues:
Esports organizations are borrowing business strategies from media companies.
Their strategies include striking influencer deals, selling ads and selling shows to TV networks and streamers.
Read more about esports here.
TikTok is becoming a staple of advertisers' social budgets in 2021:
TikTok has started to move out of advertisers' "experiment" bucket.
Improvements to TikTok's e-commerce capabilities have encouraged advertisers.
Read more about TikTok here.
Why Tegna is making a bet on its fact-checking vertical Verify:
Tegna plans to turn its fact-checking vertical into a standalone property by this summer
Tegna expects Verify to differentiate from other fact-checking properties like Snopes by focusing on video.
Read more about Tegna here.
How TheSoul Publishing grew revenue via platforms with viral social media life hacks:
TheSoul Publishing owns 5-Minute Crafts and makes money by posting videos to Facebook, YouTube and Snapchat.
The company's revenue increased by 45% in 2020 compared to 2019.
Read more about TheSoul Publishing here.
What we're reading
Roku preps original programming play:
A month after acquiring Quibi's programming library, a job listing posted by Roku mentions the company's plan to develop original programming, according to Protocol. For years, Roku has denied having any plans to produce original shows or movies. Even when Digiday reported last year that Roku had talked with multiple media and entertainment companies about producing original shows for the connected TV platform, the company denied it. But ad buyers have been calling for Roku to develop original shows to differentiate The Roku Channel from every other free, ad-supported streamer, including Amazon's IMDb TV, which began producing original shows last year.
Streamers cut prices to keep subscribers:
Streaming services, including Discovery's Discovery+, ViacomCBS's CBS All Access (soon to be Paramount+) and WarnerMedia's HBO Max, have been offering up big discounts for long-term subscriptions, according to Vulture. The strategy seems meant to address the hummingbird effect of people flitting from one streaming subscription to another each month, as sought-after shows and movies leave one service and land on another. It also resembles the long-term commitments of the pay-TV industry.
NBCUniversal aims for streaming bundles:
In another move reminiscent of the traditional TV business, NBCUniversal is looking to package its streaming service Peacock with streamers from other companies, including ViacomCBS, according to The Information. The report reflects how standalone major streamers like Peacock may need to become aggregators to compete with the likes of Netflix, Disney+ and Hulu, each of which are aggregators in their own right. Peacock has already begun to pull in programming from other companies like A+E Networks and World Wrestling Entertainment. Meanwhile, AT&T CEO John Stankey has previously said that, in developing HBO Max, "we're basically unbundling to rebundle."
https://digiday.com/?p=397369
This week's Future of TV Briefing looks at how this year's upfront and recent announcements from AMC Networks and Paramount indicate the progression of programmatic in the TV and streaming ad market.
This week's Future of TV Briefing looks at how major streaming service owners' subscription business fared in the third quarter of 2023.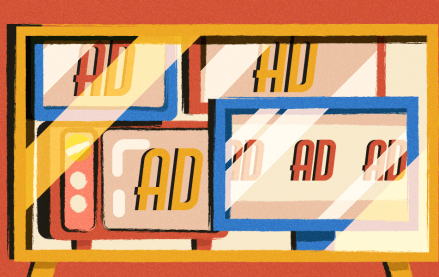 This week's Future of TV Briefing looks at what TV and streaming companies' latest quarterly earnings reports indicate about the state of the TV advertising market.