'A front-loaded holiday': TV ad market tightens even more, but may loosen up soon
December 11, 2020 • 3 min read
•
•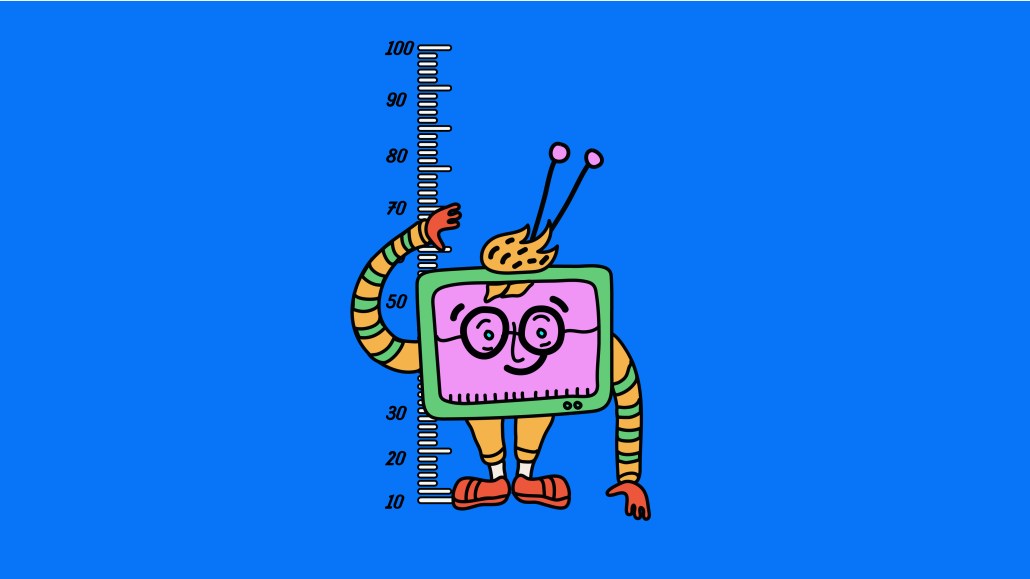 Ivy Liu
The already crimped TV advertising market further constricted in the past month, though that tightness could slacken as the fourth quarter comes to a close and inventory prices come back down to earth.
In the so-called "scatter" market where networks sell their remaining inventory left unclaimed by upfront advertisers, ad buyers saw the amount of available inventory dry up and prices soar in the weeks immediately leading up to and following Black Friday.
"Starting the week of Thanksgiving and into [the week of Nov. 30], we saw it tighten up a lot. If you were trying to get on air then, you were paying a premium," said Ron Blevins, vp of media at TV ad buying agency Marketing Architects. He said that ad prices were 10% to 15% higher than the normal or expected rates for that period.
During the Black Friday buying days, advertisers found themselves having to bid, or "book," on more inventory in order to give themselves a better chance of winning, or "clearing," an ad slot. "It seems like we're having the clearance ratios of how much is booked to how much clears down 20% from the year prior, so we have to book more to clear the same amounts," said Brad Geving, vp of media at TV ad buying firm Tatari, in an interview on Dec. 2.
Advertiser demand was likely higher and more concentrated around Black Friday because advertisers are much more reliant on online shopping for their holiday sales this year. "I believe a lot of that [tightness] is due to advertisers' fears around shipping around the holiday season. I think we saw a front-loaded holiday this year," Blevins said.
Compounding matters, TV networks owe advertisers for falling short of viewership guarantees that are largely made to upfront advertisers. To make up for the shortfalls, the networks offer to run the advertisers' campaigns in additional spots, which can eat into the inventory that would normally be available in the scatter market. "Now that [debt-related demand] is coming in it's creating a crunch," said Talia Arnold, head of strategy at media agency Exverus.
However, that crunch could moderate over the next couple weeks. While Arnold said the scatter market "is looking tighter than it's been," Blevins said its grip had begun to "draw down a little bit" during the week of Dec. 7. Meanwhile, Geving said the tightness peaked leading up to Black Friday and had begun to loosen slightly as of Dec. 2 and expected it continue its relaxing trend. The varying perspectives seem to reflect how mixed-up the TV ad market has been throughout the fourth quarter, which calls into question how the supply-demand dynamic will shake out through the end of the year.
Normally, demand slackens the week of Christmas through the first couple weeks of the new year in what is traditionally the cheapest time of year to advertise on TV. This year, however, Blevins said he expects that period to extend to the week before Christmas. "Next week [the week of Dec. 14] it wouldn't surprise me if pricing goes to below average," he said. However, Arnold countered "the last couple weeks of the year are supposed to be really tight."
Even if the TV ad market does loosen up in the second half of December, ad prices may not drop by as much as usual.
Last year, Tatari was able to get some inventory at a 90% discount, but Geving said he expects such drastic fire sales to be harder to come by in 2020. "Before, you might have a show that appears on a broadcast network in prime time and get an 80% discount. But a lot of those shows are sold out for the rest of the year," he said.
And while there may be fewer fire sales this year, "I do think there will still be significantly discounted inventory after shipping deadlines pass and we're into the holidays," said Geving.
https://digiday.com/?p=386038
This week's Future of TV Briefing looks at how the streaming ad market's programmatic guaranteed vs. private marketplace debate is reaching a compromise.
This week's Future of TV Briefing looks at how this year's upfront and recent announcements from AMC Networks and Paramount indicate the progression of programmatic in the TV and streaming ad market.
This week's Future of TV Briefing looks at how major streaming service owners' subscription business fared in the third quarter of 2023.