Roku is in talks for original programming, following the footsteps of Netflix and Amazon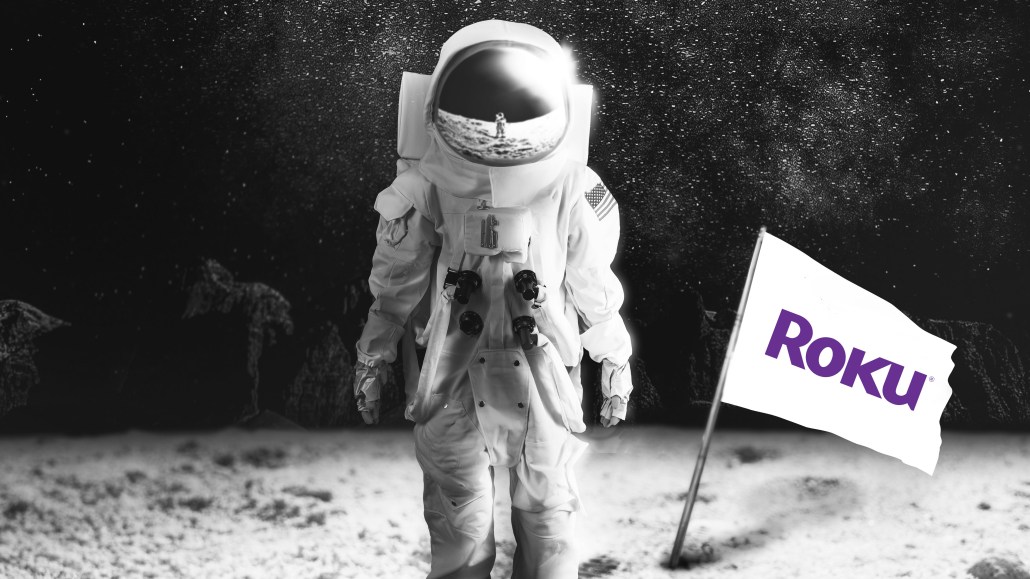 This article is part of the Digiday Video Briefing, which features must-reads, confessionals and key market stats. To receive the Digiday Video Briefing, please subscribe.
Roku is kicking the tires on original programming as rivals such as Amazon look to stock up on exclusive shows for their ad-supported services. The company has talked with media and entertainment companies about producing original shows for the connected TV platform, according to people familiar with the matter.
These conversations appear to be exploratory. Some producers who have discussed original programming with Roku have left those meetings without a clear idea of what Roku's original programming plans are. Roku has not detailed in meetings with media and entertainment companies what types of programming the company would be interested in or how much it would be willing to pay for shows, the people said.
"We aren't creating any original shows and don't have any plans to do so," a Roku spokesperson said in an email without denying the talks.
Roku could be using the conversations with producers as due diligence while weighing whether to commit to spend money on original programming. Original programming can be a big investment with no guarantee of paying off.
"If you're spending under $1 billion on originals, then you're not really in it," said one entertainment executive who has not discussed original programming with Roku.
With new services like WarnerMedia's HBO Max, NBCUniversal's Peacock and Quibi set to debut over the next several months, the amount of programming available across subscription-based and ad-supported services is only expanding. That can lower the odds that any given show will break out and appears to have contributed to Facebook's and YouTube's reported decisions to lower their respective ad-supported services' original programming ambitions.
The conversations with producers are not the first time that Roku employees have privately raised the prospect of the company getting into the original programming business. Roku employees have previously floated the notion of Roku funding original shows to ad buyers, Digiday previously reported. One entertainment executive said they had spoken with executives from Roku's content acquisition team about producing original shows more than a year ago but that nothing came of that conversation.
If Roku were to get into the original programming business, it would join a growing number of companies that are loading up on original shows to attract audiences to their ad-supported streaming services. Walmart-owned Vudu — which NBCUniversal is reportedly in talks to acquire — debuted its first original show in 2019 and plans to premiere a dozen original programs in 2020. Meanwhile, Amazon's IMDb TV is offering to pay hundreds of thousands of dollars per episode for scripted and unscripted shows.
"For every platform, if you're trying to have [viewers] come to you, then you've got to offer something like originals. Roku is earlier in this process" than Vudu and IMDb TV, said one person familiar with Roku's original programming talks.
Assuming that Roku would distribute the original shows on its ad-supported Roku Channel — which features 24/7 streaming channels and programming, such as old movies and TV shows, that the platform licenses from other companies — the programming could boost the platform's pitch to advertisers. "Without content, it's hard to make big plays on investment, and they are one player where there's no content that's unique," said an ad agency executive of Roku.
https://digiday.com/?p=360475