Future of TV Briefing: TV news networks are stocking their streamers with their biggest names
January 26, 2022 • 7 min read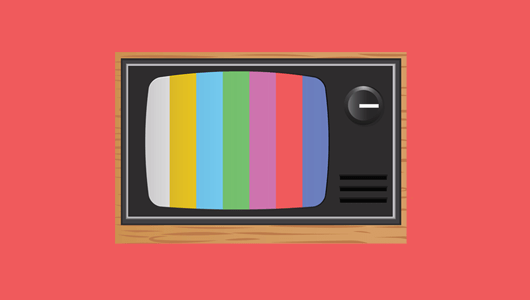 This Future of TV Briefing covers the latest in streaming and TV for Digiday+ members and is distributed over email every Wednesday at 10 a.m. ET. More from the series →
This week's Future of TV Briefing looks at how TV news networks like CBS News are adding programming featuring their top TV talent to their standalone streaming services.
Anchors in the stream
Creators to platforms: Show us the money
Production COVID protocols, NBCUniversal's Winter Olympic advertiser guarantees and more
Anchors in the stream
The key hits:
CBS News, CNN and NBCUniversal are putting their top TV talent on their standalone streaming news services.
ABC News has tapped one of streaming hosts to anchor a broadcast news shows.
The additions of TV news talent to streaming reflects the broader convergence of TV, streaming and digital video.
TV news networks' streaming war has advanced to the talent front. CNN is stocking its upcoming CNN+ streamer with anchors from its linear network as well as its rivals. NBCUniversal is similarly continuing to add faces from its traditional TV networks to NBC News Now and Peacock. And now CBS News is plugging more of its own TV talent into its seven-year-old, freshly rebranded CBS News Streaming Network.
"There's not a single person who doesn't know that streaming is the future. So aligning the resources and pointing to that North Star is what we're doing," said Neeraj Khemlani, co-president and co-head of CBS News and Stations, of the ViacomCBS-owned news organization's move to put its top TV talent on its streaming network, such as Norah O'Donnell hosting a reboot of interview series "Person to Person."
Everyone may recognize that streaming is the future, but it has taken TV news networks a while to really reflect that. CBS News, for example, debuted its streaming network (formerly called CBSN) in 2014, and other networks like ABC News and NBC News have followed suit with their own standalone news streamers in the intervening years. But those services have typically lacked the networks' biggest names like O'Donnell.
General-interest news needs a general audience, though, and generally audiences continue to increasingly be getting their news outside of TV. In 2021, 51% of surveyed U.S. adults said they often get their news on digital devices, compared to 36% who said they often get their news on TV, according to Pew Research Center. So TV news networks need to cater to digital audiences, and they have been. But in the digital arena, there is more competition for those audiences' attentions. One way for the TV news networks to capture those audiences' attentions is through the same talent that continue to captivate millions on traditional TV despite the continued rise of cord cutting.
It can also help to attract advertisers. "Clients want to be associated with brand names, with household brands, and [the streaming news services] haven't had those household brands," said an agency executive.
To be fair, the networks' streamers have not been entirely devoid of talent from their TV networks. CBS News's streamer has carried shows hosted by its TV talent like "CBS Morning News" anchor Anne-Marie Green and correspondent Vladimir Duthiers.
"We weren't streaming anchors," said Duthiers. He added, "Almost all of us [who appear on the CBS News Streaming Network] — myself, Anne-Marie, Elaine Quijano — are first and foremost, or at least were, part of the network broadcast operations before we took this on."
Conversely, last year ABC News had one of its streaming anchors, Linsey Davis, take on anchor duty for the weekend edition of its nightly TV broadcast "World News Tonight."
Now news networks are in the midst of completing the cycle. Having taken some TV talent and put them on streaming and some streaming talent and put them on TV, they are now having their biggest talent, such as CBS News's O'Donnell and NBC News's Chuck Todd, appear on both TV and streaming. What this all seems to amount to is the overarching trend of TV, streaming and digital video converging to the point where it's all TV.
"We talked about being digital-first for quite a while because it sounded good. And now what we actually see is that transformation occurring in real time," said Wendy McMahon, co-president and co-head of CBS News and Stations. "Our newsrooms understand that the audiences are changing — how communities are interacting with [and] what they expect of our brands is shifting — and so we must change as well. And that means that we are responsible for ensuring the relevance of these brands across platforms for years to come."
What we've heard
"We want to try to transact and actually guarantee on [non-Nielsen measurements], not overall but to do a few deals in the 2022-23 upfront."

— Agency executive
Creators to platforms: Show us the money
The creator economy has lit up in the last week.
On one end of the spectrum, Instagram started testing an option for creators to sell subscriptions, and TikTok said it plans to follow suit. On the other hand, Hank Green — half of the pioneering creator duo Vlogbrothers and cofounder of creator confab VidCon — posted a video calling out TikTok for shortchanging creators with its Creator Fund.
Green's primary contention is that TikTok's Creator Fund effectively caps the money going to creators while preserving the financial upside for the platform. By designating a pot of money to pay creators for posting videos as opposed to introducing a YouTube-style revenue-sharing program, TikTok may be trying to financially incentivize creators, but it is not giving itself a similar incentive to support creators financially.
This criticism doesn't just apply to TikTok, by the way, but also to Instagram and YouTube, which have their own creator funds.
In the wake of Green's video, some TikTok stars have echoed the call with their own videos…that they posted to TikTok.
Numbers to know
0.5%: Percentage share of visual effects supervisors for movies and TV shows who are women of color.
$58 billion: How much revenue TikTok parent company ByteDance reportedly generated in 2021.
27%: Percentage share of U.S. internet subscribers that use Samsung's smart TVs as their primary streaming device.
7.2%: Percentage increase in number of Los Angeles-area shoot days in the fourth quarter of 2021 compared to the pre-pandemic average for the period.
What we've covered
What BuzzFeed learned from a year of livestream shopping:
BuzzFeed streaming more than 60 different live shopping events in 2021.
The streams attracted more than 4.4 million viewers.
Read more about BuzzFeed here.
Netflix's subscriber growth sped up in Q4 2021 but fell short of expectations:
After slowing in the first half of the year, Netflix's subscriber growth has reaccelerated.
However, the streamer predicts adding fewer subscribers in Q1 2021 than in Q1 2020.
Read more about Netflix here.
With Marquee, Jellysmack looks to turn non-digital natives into a new generation of internet stars:
UFC heavyweight champion Francis Ngannou has started working with Jellysmack to create social videos.
The deal is part of the digital media company's effort to work with established celebrities.
Read more about Jellysmack here.
How a startup drink brand is using TikTok after going viral on the social platform:
TikTok has become soda brand Poppi's primary brand awareness channel.
The brand receives around 1,000 email and SMS signups each day, in part because of TikTok.
Read more about Poppi's TikTok strategy here.
What we're reading
Entertainment workers call for new COVID protocols:
Entertainment workers want TV and film productions to adopt even more stringent measures to protect cast and crew members from COVID, according to The Hollywood Reporter. The industry's existing health and safety protocols have been regularly renewed as the pandemic has worn on, but some workers they should be updated amid the Omicron outbreak, while others say enforcement is sometimes lacking.
NBCUniversal lowers Winter Olympic goals for advertisers:
NBCUniversal has reduced its viewership guarantees for next month's Winter Olympics by as much as half, according to Insider. The Comcast-owned conglomerate is coming off last year's Summer Games when it had to use its streaming and digital video inventory to offset low linear viewership for advertisers, and it's facing a Winter Games, in which NBCUniversal will not be sending announcing teams to Beijing to call events in person.
Substack seeks out video creators:
After going after writers over the past couple years, newsletter platform Substack is turning its attention to video makers with plans to add a native video player to its platform, according to Axios. Substack's plans are unlikely to keep digital video platforms like YouTube up at night, but there does seem to be a trend brewing of platforms looking to provide creators with paywalled video options. Patreon, for example, is developing its own native video player.
https://digiday.com/?p=437816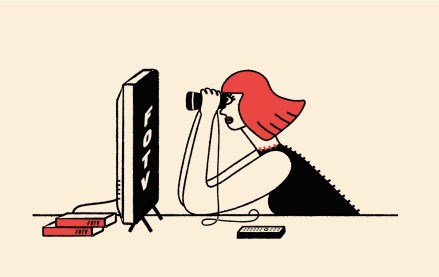 This week's Future of TV Briefing offers an updated list of the key terms that can cause confusion when talking about the TV, streaming and digital video industry.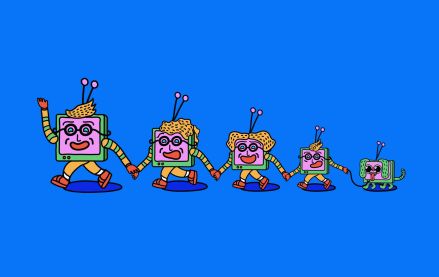 This week's Future of TV Briefing looks at what the Disney-Charter pay-TV distribution deal seems to indicate about the increasingly more-complementary-than-contentious relationship between traditional TV and streaming.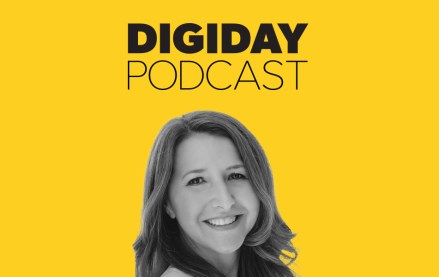 September 12, 2023 • 3 min read
Traditional TV now accounts for less than 50% of Georgia-Pacific's spending, but its share still exceeds streaming's.