The Rundown: Netflix's subscriber growth sped up in Q4 2021 but fell short of expectations
January 21, 2022 • 3 min read
•
•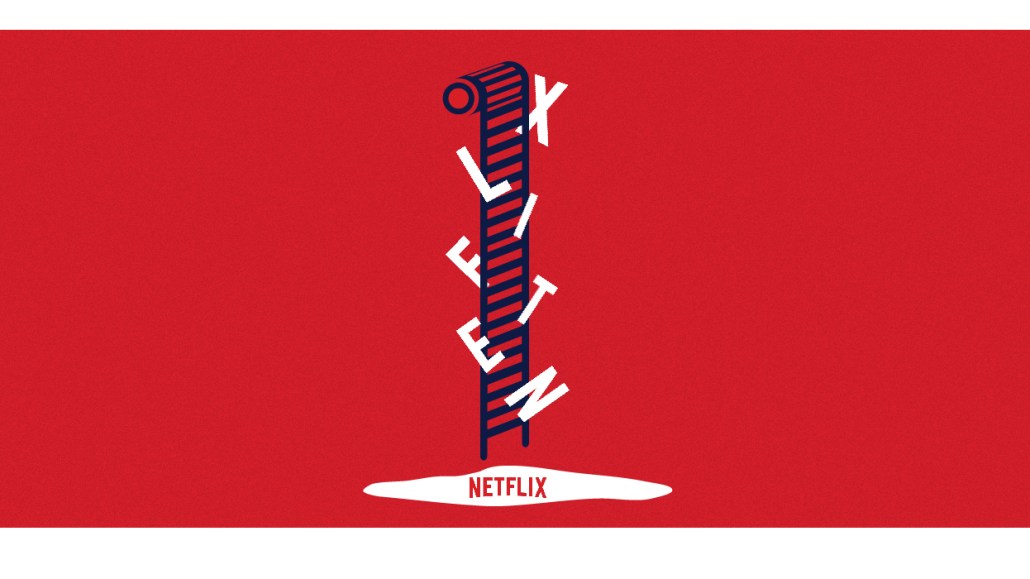 Last spring Netflix executives projected a strong second half of 2021. And the company delivered, although not to the extent that the dominant streaming service had hoped. Now Netflix has set relatively low expectations for the start of 2022.
In the fourth quarter of 2021, Netflix's subscriber growth continued to reaccelerate, including in the U.S. and Canada, after slowing in the first half of the year. However, while Netflix closed the year with 221.8 million subscribers, it fell short of the company's own forecast for new subscribers in Q4, according to the company's latest earnings report, which was released yesterday.
The key details:
221.8 million subscribers, up 9% year over year
$7.7 billion in revenue, up 16% year over year
Added 8.3 million new subscribers in Q4, falling just shy of the company's projection of 8.5 million new subscribers in the period
Added 1.2 million subscribers in the U.S. and Canada
Growth vs. grown
The story of Netflix's business in Q4 mirrors that of streaming at large in 2021. After the pandemic-induced streaming surge of 2020, the streaming subscription market settled down in 2021.
Case in point: Netflix's subscriber base grew by 22% year over year in Q4 2020 and then by 9% year over year in Q4 2021. Also Netflix added 230,000 fewer subscribers in Q4 2021 than it did in Q4 2020. And then there's the fact that Netflix missed its own Q4 subscriber growth estimate by 220,000 subscribers.
That's the glass half-empty perspective. The glass half-full perspective is that Netflix has been able to defend, and even build on, its position as the dominant streaming service.
For starters, Netflix's subscriber base keeps growing quarter over quarter, and its 4% sequential growth in Q4 2021 matched that of Q4 2020. In other words, the company has been able to combat subscriber churn despite receiving a flood of competition from the likes of Disney's Disney+ and WarnerMedia's HBO Max and despite raising the price of its subscriptions (which it is continuing to do).
"While this added competition may be affecting our marginal growth some, we continue to grow in every country and region in which these new streaming alternatives have launched," Netflix said in a letter to shareholders published on Jan. 20.
Also, while more than 90% of the subscribers Netflix added in 2021 were outside the U.S. and Canada, the company is once again growing in its most mature market. In fact, Netflix added 300,000 more subscribers in the U.S. and Canada in Q4 2021 than in Q4 2020.
Growing pains ahead
So while things seem to be going better for Netflix, the company may run into a rough patch in the first half of 2022.
First, Netflix has once again hiked its subscription prices. The company also raised its prices last year, which correlated with slowing subscriber growth and even shrinkage in the U.S. and Canada. Moreover, the company may not give subscribers as much bang for their bucks until March, which is why Netflix is projecting to add 1.5 million fewer subscribers in Q1 2022 than in Q1 2021.
"For Q1'22, we forecast paid net adds of 2.5m vs. 4.0m in the year ago quarter. Our guidance reflects a more back-end weighted content slate in Q1'22 (for example, "Bridgerton" S2 and our new original film "The Adam Project" will both be launching in March," the company wrote in its letter to shareholders.
Furthermore, for as much as Netflix's growth is speeding up again in some respects, it remains — and is projected to stay — below its pre-pandemic pace. As this chart from its shareholder letter makes clear, Netflix is still growing but not to the extent it has already grown.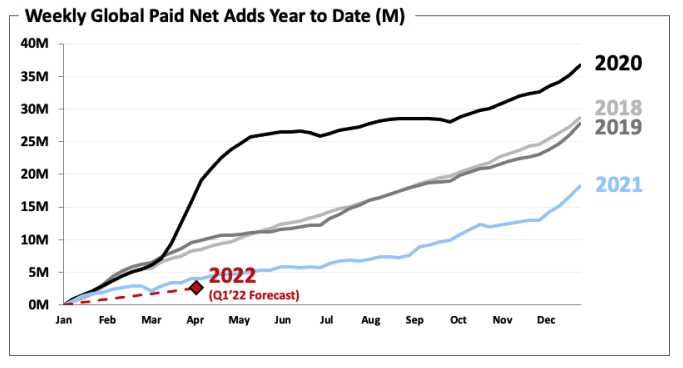 https://digiday.com/?p=437609
This week's Future of TV Briefing looks at how the streaming ad market's programmatic guaranteed vs. private marketplace debate is reaching a compromise.
This week's Future of TV Briefing looks at how this year's upfront and recent announcements from AMC Networks and Paramount indicate the progression of programmatic in the TV and streaming ad market.
This week's Future of TV Briefing looks at how major streaming service owners' subscription business fared in the third quarter of 2023.