Future of TV Briefing: This year's NewFronts shows how divided the streaming ad market remains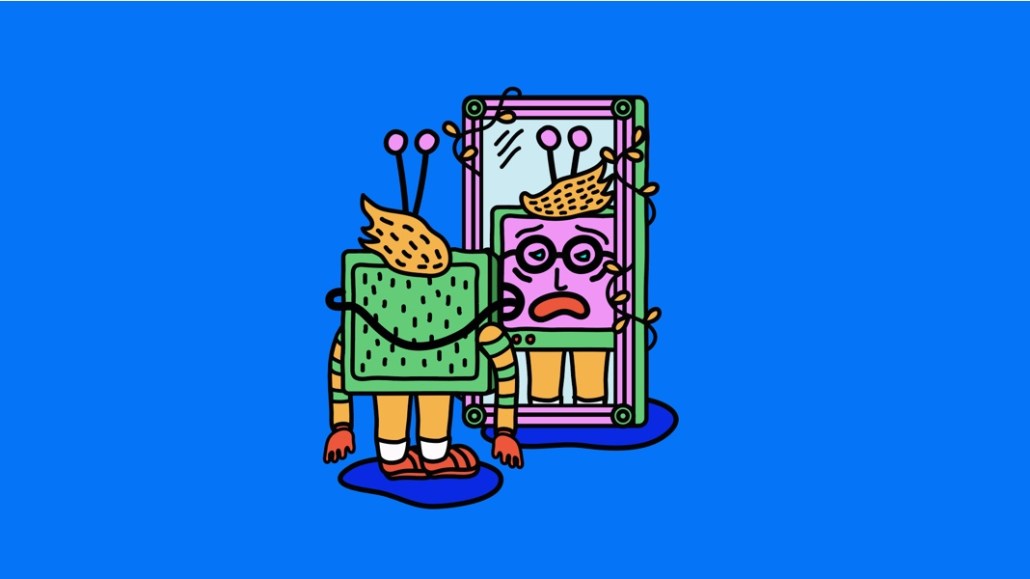 Image credit: Ivy Liu
The Future of TV Briefing this week looks at how this year's NewFronts presentations highlight the role of TV programming and distribution in advertisers' streaming consideration sets.
Streaming's TV dividing line
Hollywood's return to work
Pay-TV providers' latest losses, Amazon's Netflix rival, Discovery's new Hulu deal and more
Streaming's TV dividing line
For as much as the TV and digital video industries are blurring together in the streaming landscape, a divide remains between TV-quality programming people watch on TV screens and everything else. As evidenced by the Interactive Advertising Bureau's NewFronts presentations this year, this divide is becoming increasingly pronounced.
This year's NewFronts features a large array of companies that participate in the annual TV advertising upfront market, from NBCUniversal and A+E Networks to Amazon, Roku and YouTube. It also features digital video platforms and publishers, a group that has been historically most closely associated with the NewFronts and that has used the annual event to try to convince TV advertisers to view digital video as being on par with TV for certain audience segments, typically younger viewers.
But while digital video platforms and publishers may outnumber TV upfront participants in terms of scheduled NewFronts presentations, the latter group largely upstages the former in the minds of the TV ad buyers in attendance.
"There's certainly a delineation," said one agency executive. "We're focusing on as much content investment that runs on the TV screen."
"There is a concern that smaller publishers could get overshadowed," said a second agency executive.
The key hits:
This year's NewFronts shows the TV-digital video advertising hierarchy remains as intact as ever.
Agency executives said they are prioritizing TV-quality programming airing on TV screens, then digital video programming airing on TV screens, followed by digital video programming airing on mobile and computer screens.
The dynamic shows that ad-supported streamers continue to be incentivized to mimic traditional TV, despite digital video viewers' differing definition of premium programming.
The pecking order's persistence makes some sense. TV advertisers are accustomed to paying to be associated with a certain quality of programming and to have their ads shown on screens of a certain size. Moreover, more TV-quality programming is becoming available for people to stream on TV screens.
What was once a market dominated by Hulu has grown increasingly crowded. TV network owners like A+E Networks, Discovery, NBCUniversal and ViacomCBS are making their TV shows available for people to stream without pay-TV subscriptions. Meanwhile, free, ad-supported streaming TV services, including Amazon's IMDb TV, Fox's Tubi and Roku's The Roku Channel, are loading their libraries with original and/or exclusive TV and TV-quality programming.
This proliferation of TV-quality on streaming services that people primarily access on TV screens will lead to more money moving from linear TV to streaming in this year's upfront marketplace, according to agency executives. A third agency executive said they had yet to finalize what share of budgets are expected to be earmarked for streaming this year but that the percentage would be "pretty significant." That will likely incentivize more platforms and publishers to push into TV-quality programming and connected TV distribution, and that would likely lead to advertisers moving more money away from traditional TV and other media.
In fact, 41% of advertisers that expect to increase their CTV ad spending this year said they are moving money away from desktop and mobile video, though that pales in comparison to the 73% that said they were moving money away from linear TV, according to the IAB's video ad spend report for the year, released yesterday.
To be clear, none of this is to say that digital video platforms and publishers are being edged out of the market altogether. Advertisers are still spending nearly twice as much money on desktop and mobile video as they are on CTV, per the IAB's report. Platforms like Snapchat and TikTok continue to attract hundreds of millions of people, and the latter is dipping a toe toward following the former's foray into funding episodic programming.
Meanwhile, publishers like BuzzFeed and Condé Nast continue to offer a path to platforms' videos audiences for advertisers wary of subjecting themselves to user-generated videos. And there's still money for publishers to be made by repackaging their social videos into TV-like 24/7 channels on streaming platforms primarily accessed via CTV.
Nonetheless, CTV is emerging as advertisers' preferred screen. In 2020, advertisers, on average, spent more money on connected TV advertising than desktop or mobile video when the latter two were viewed separately, according to the IAB's report. While the average advertiser spent $17.55 million on mobile video and $17.56 million on desktop video last year, it spent $19.97 million on connected TV, a 22% increase year over year, per the report. The report also projects that CTV will retain its dominant position in 2021, with 35% of digital video ad spend going to CTV this year versus 33% to mobile and 32% to desktop.
Furthermore, for as much as audiences may consider this digital video programming to be as premium as traditional TV, there remains the perception in advertisers' minds that it's not. Some agency executives acknowledged that advertisers need to redefine what they consider to be premium programming for fear of missing out on platforms' and publishers' digital video audiences. In other words, advertisers would need to meet the platforms and publishers halfway. But if CTV and streaming ad sellers are increasingly stepping up their programming quality, then there becomes less incentive for advertisers to budge from their positions.
YouTube's position in the marketplace seems representative of this predicament. With more than 2 billion people using it to watch videos each month, Google's digital video platform participates alongside TV networks and CTV platforms in the upfront marketplace. But "I do put YouTube in a different bucket than the rest. I don't look at it from an upfront standpoint as cleanly as the others because the content is a different type of content," said a fourth agency executive.
YouTube's CTV viewership has continued to grow over the past year, but that only satisfies half of the equation when advertisers are calculating their budget allocations. While YouTube's audience may see creators' videos as premium programming and YouTube is investing in original, highly produced shows like "Demi Lovato: Dancing With the Devil," advertisers continue to view the platform's programming as primarily being more akin to user-generated videos than TV-quality content. "We struggle with if they really do have the actual inventory that clients are looking to replace [the inventory they buy on traditional TV]," said a fifth agency executive.
All of this is to say that the NewFronts may have originally been an effort to pull TV ad dollars to digital video, but this year's iteration shows — at least for now — that money is instead pushing digital video to look like TV.
Confessional
"There's not the same level of urgency around flexibility as there was last year when there were a ton of unknowns. There's still a ton, but it's a little less…. It's not quite on the forefront as it was last year."

— Agency executive on last year's big buzzword "flexibility" figuring into this year's upfront negotiations
Stay tuned: Hollywood's return to work
While physical productions are up and running, the broader entertainment industry is still in the process of returning to work. And like companies in other industries, entertainment companies are still figuring out what role the coronavirus vaccine will play in their returns to the office and to the set.
The vaccine is meant to inoculate people from the risk of catching COVID-19 when around other people, especially in close and enclosed confines. So it would make sense for companies to require people to be vaccinated — once vaccinations have been sufficiently made available — in order to safely return to the office or to appear on set. But that's not how the situation is playing out at this point.
Hollywood talent agency UTA will require employees to be vaccinated when it starts to reopen its offices in June. However, the company may be an outlier.
A number of industry unions have updated their agreed-upon return-to-work protocols, and those protocols will not require TV show and movie productions to mandate cast and crew members be vaccinated.
To be clear, shows and movies returned to production before vaccines were available. So the industry has shown it can get back to work without people being vaccinated. Moreover, the vaccine is still rolling out, so it wouldn't necessarily be fair to prevent people from working just because their state or local government has not made vaccines widely available. "I don't think you want to deny opportunities to people who haven't yet had their number called to get their vaccination," said one entertainment executive.
But that's not likely why some areas of the industry would be wary of mandating vaccinations. Instead, the issue seems to be more political, with companies risking the ire of anti-vaxxers. "There's such a wide range of feelings about vaccinations that I don't see there being a requirement for [vaccines] in our business. It's folks' personal choice," said a second entertainment executive. "But I don't know that, as of now, it makes a difference. I don't think we would change our set protocols based on people being vaccinated."
Numbers don't lie
175 million: Number of people who have streamed a show or movie on Amazon Prime Video in the past year.
53%: Percentage of Snap Originals shows that feature at least one lead or host who is BIPOC and/or LGBTQ+.
$9.99: How much money WarnerMedia will reportedly charge per month for HBO Max's ad-supported tier.
14 million: Number of households that regularly stream programming on NBCUniversal's Peacock.
15 million: Number of total subscribers for Discovery's streaming portfolio, which includes Discovery+.
Trend watch: Pay-TV providers' latest lossses
Another round of pay-TV providers' quarterly earnings reports, another sign of how the pay-TV subscriber base is shrinking. However, the cord-cutting trend is no longer exclusive to traditional cable and satellite providers but also becoming more common among streaming pay-TV services, like AT&T's AT&T TV and Dish Network's Sling.
Here is how pay-TV subscriber losses piled up in the first quarter of 2021:
All of this is bad news for TV network owners. They are losing revenue from the fees that pay-TV providers pay per subscriber who receives their linear channels, and they are losing linear audiences to sell to advertisers. The only potential upside is that the pay-TV cancelations could free up people's budgets for the networks' standalone streaming services, but that remains to be seen.
What we've covered
Connected TV platforms, ad-supported streamers pitch audience reach, original programming on first day of NewFronts:
Connected TV platform owners Amazon, Roku, Samsung and Vizio touted the number of people their platforms reach.
Ad-supported streaming service providers Crackle and Fox's Tubi announced original programming line-ups.
Read more about the first day of NewFronts here.
How this year's NewFronts factors into the upfront fight for streaming ad dollars:
The presence of upfront participants at this year's NewFronts signals how the streaming ad landscape is flattening.
Meanwhile, streaming ad sellers see a growing opportunity to siphon ad dollars from linear TV.
Read more about the upfront's NewFronts factor here.
Hollister on why owning, not sponsoring esports events, is working for its brand:
Hollister has been running a month-long Fortnite tournament to promote a clothing line for gamers.
Other brands like Bud Light have also run their own gaming events.
Read more about Hollister here.
Why 7-Eleven has returned to TV advertising after a five-year hiatus:
Last summer, 7-Eleven advertising on TV as a test case to see its business impact.
This year the company is increasing its TV ad investment and plans to continue to advertise on TV for the rest of the year.
Read more about 7-Eleven here.
What we're reading
TV networks' Nielsen standoff:
TV network owners are holding their ground in pushing Nielsen to check its TV measurement math, according to Variety. After trade group VAB alleged that Nielsen undercounted linear TV audiences during the pandemic, Nielsen acknowledged its sample size had shrunk but has refrained from submitting itself to a third-party audit or correcting its viewership figures. Now network owners like NBCUniversal seem to be holding out an ultimatum that they may move to alternative forms of measurement.
Amazon's Netflix rival:
For all the attention paid to Disney+, Amazon's Amazon Prime Video has been Netflix's original streaming rival, and the e-commerce giant is stepping up the competition, according to TVRev. In addition to having 175 million people who have checked out the streaming service in the past year, Amazon has moved up its Thursday Night Football deal by a year. The company will start exclusively airing NFL games on Amazon Prime Video in 2022. It's still unclear how important Prime Video is to Amazon's overall business, but the streamer is clearly significant enough for the company to continue pumping billions of dollars into the service.
Netflix's shuffle button:
Netflix has rolled out a new option for people to click a button to have the streamer pick a program for them to watch, according to Vulture. The new "Play Something" option shows how the streaming era has reached a point of programming saturation, and discoverability is a growing area of focus. Connected TV platform owners are coming up with new methods of highlighting on their home screens shows and movies available across various streaming services. And streaming services with large programming libraries like Netflix are similarly working on how to cut the time it takes for someone to find something to watch.
Discovery's new Hulu deal:
Discovery has signed a new distribution deal with Hulu that shows how TV network owners are trying to build up their own streaming businesses without drastically upsetting their linear businesses, according to Bloomberg. In this case, Discovery will continue to distribute its linear channels on Hulu's streaming pay-TV service, but the company is pulling some programming from Hulu's main on-demand service in order to push people to stream those shows on Discovery+.
https://digiday.com/?p=413125