With Snap Originals, Snapchat turns to TV-like show programming
October 10, 2018 • 4 min read
Two years after Snapchat premiered its first original show, original programming has taken on new importance for the app, which has struggled to grow its daily audience. Snapchat is formalizing its original programming push through the formation of the Snap Originals brand.
Snap Originals will encompass Snapchat's existing original shows, like political news series "Good Luck America," as well as a new slate of scripted and documentary series that will begin to premiere on Snapchat on Oct. 10 and mark the platform's entry into TV-like programming.
At the same time as Snapchat has seen its daily audience shrink — losing 3 million daily users in the second quarter of 2018 — its made-for-Snapchat shows have sustained regular viewerships. Half of the audience for two of Snapchat's existing shows — NBC's news show "Stay Tuned" and ESPN's "SportsCenter" — tune in at least three times a week, said Sean Mills, head of original content at Snapchat's parent company, Snap. Now Snapchat is looking to give people more reasons to check Snapchat more often by premiering episodic series that are designed to be watched on a recurring basis.
Through Snap Originals, "serialized storytelling will be possible [on Snapchat] for the first time. So we'll be launching a slate of scripted and docu-series shows that are serialized [and] that, building on this daily habit, will be released in a daily cadence," said Mills.
Snapchat will debut six new original shows this month with six more in development, all branded as "Snap Originals" in the app. The initial slate includes "Endless Summer," a docu-series following influencer Summer McKeen from "Keeping Up With the Kardashians" producer Bunim-Murray Productions; "Class of Lies," a scripted whodunit from independent studio Makeready; and "Vivian," a docuseries about model scout Vivian Benitez from NBCU Digital Lab, production studio The Intellectual Property Corporation and modeling agency and Benitez's employer Wilhelmina. The Snap Originals will be exclusive to Snapchat for a period of time, and most of the shows are exclusive to Snapchat, said Mills.
To recoup the undisclosed money that Snap is spending on its original shows, the company will sell six-second-long, non-skippable video ads that will be slotted within the shows' episodes, which will typically run between three and five minutes in length. Snap expects to insert two or three of these commercials per episode, said Mills.
Advertisers will have two options to buy ads against the shows. They can buy commercials through Snap's self-serve ad buying tool, Snap Ads Manager, which will make the ads eligible to run across any and all of the Snap Originals series and targetable using Snap's ad targeting tools. Or they can buy the ads directly from Snap's sales team to advertise against a specific show. Advertisers can also get their brands featured within the shows' episodes. While Snap is not selling brand integrations or product placements as standalone options, Snap will make these opportunities available as a part of larger ad buys when it fits a show's narrative, said a Snap spokesperson.
Snap has a fair amount riding on original shows given its audience decline. It will run its first off-Snapchat marketing campaign that promotes specific content on Snapchat, according to Mills. The campaign will begin to roll out on Oct. 10 and span billboards as well as ads on digital platforms including YouTube and Reddit, and while it will largely focus on the Snap Originals brand, it will also tout individual shows, said Snap spokesperson.
"Hopefully this is the start of a new norm for these more emerging premium programming platforms," said a media exec of the promotion.
Snap is also adding new features to its app that will promote the programs. A "Shows" section in the Discover tab will catalog all the original shows. Snapchat has also created profile pages for each show that will list all episodes that have been released. When people watch a show for the first time, a profile button will appear on their screens so they can visit the profile page to see any previously released episodes. And through the profile page, people can sign up to get push notifications when new episodes are released, which could further help Snapchat to engender regular viewing of its shows.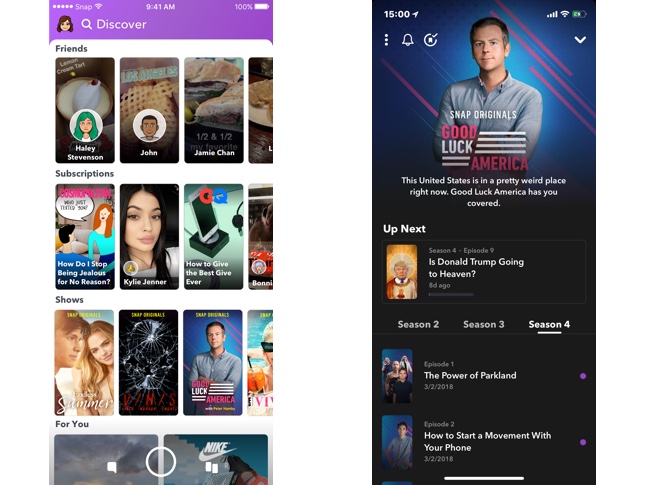 https://digiday.com/?p=306657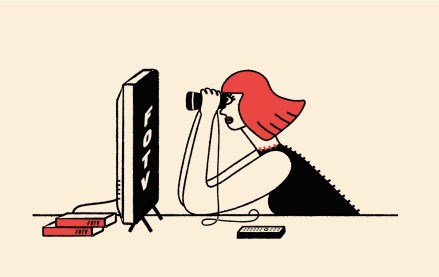 This week's Future of TV Briefing offers an updated list of the key terms that can cause confusion when talking about the TV, streaming and digital video industry.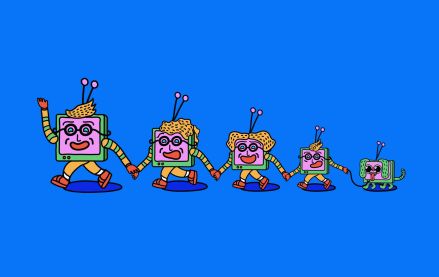 This week's Future of TV Briefing looks at what the Disney-Charter pay-TV distribution deal seems to indicate about the increasingly more-complementary-than-contentious relationship between traditional TV and streaming.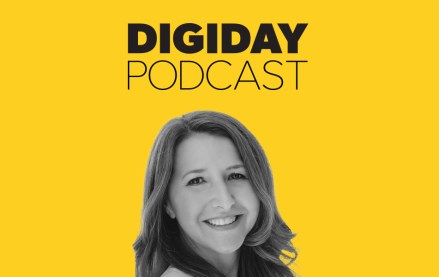 September 12, 2023 • 3 min read
Traditional TV now accounts for less than 50% of Georgia-Pacific's spending, but its share still exceeds streaming's.