How this year's NewFronts factors into the upfront fight for streaming ad dollars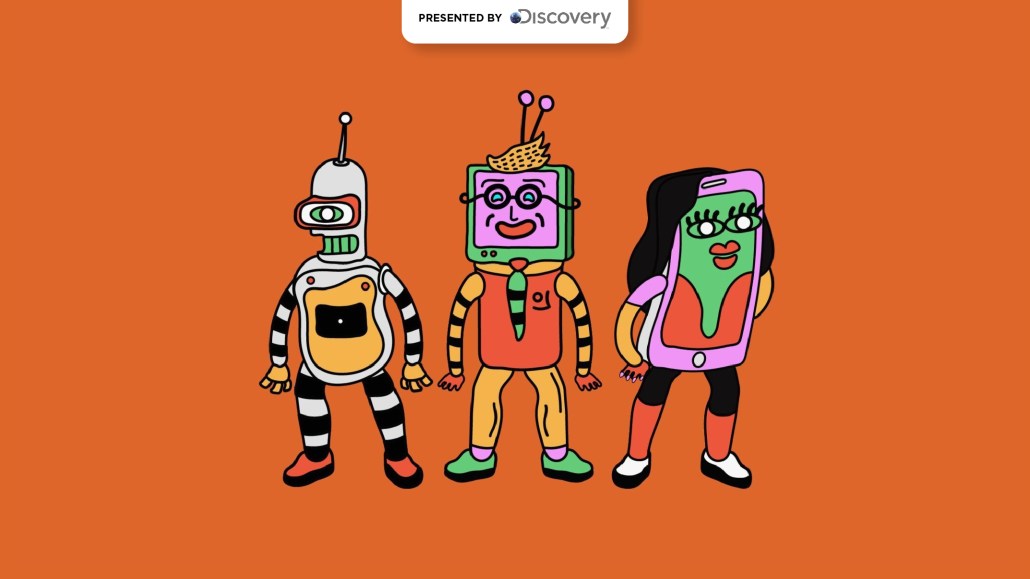 Ivy Liu
The Interactive Advertising Bureau's NewFronts has yet to emerge as its own marketplace à la TV's annual upfronts. But this year — with a larger swath of the TV and streaming video market presenting — the NewFronts stands to play a bigger role in how ad dollars move between traditional TV and streaming in the TV upfront negotiations.
"There's probably, for the first time, the most vendors that sell in the upfront time period that are [participating in the NewFronts]," said Cara Lewis, evp and head of U.S. media investment at Dentsu's Amplifi. While longtime NewFronts stalwart Hulu is sitting out of this year's presentations, TV network groups like A+E Networks and NBCUniversal will be presenting alongside other upfront participants like Amazon, Roku and YouTube.
"I definitely think we're finally starting to see the NewFronts and upfronts merge," said Jessica Brown, director of digital investment at GroupM.
The prevalence of upfront participants at this year's NewFronts seems to reflect the unsurprising expectation that more money will be shifting from traditional TV to streaming in this year's negotiations. With TV networks rolling out standalone streaming properties, connected TV platforms pushing into original programming and digital video platforms seeing increased viewership on TV screens, the streaming landscape is flattening, pushing companies to use the NewFronts to showcase their streaming sales pitches.
"There's so much content out there in general. People need to plant their flag and show what those differentials are," said Stacie Danzis, vp of digital ad sales at A+E Networks, which did not present at NewFronts last year but has a portfolio of free, ad-supported 24/7 streaming channels to pitch this year. "I also think there are so many different layers and levels of premium that people are claiming that are out there that needs to be explained as well. A lot of these bigger places, they have these long-tail sites, they have syndicated extensions, they're relying on short-form video that might not be qualified or UGC-focused."
The TV network owners may be feeling the need to plant a flag at NewFronts not only because they have expanded their respective streaming footprints but also because pure-play streaming ad sellers are staking a bigger claim in the upfront. Over the past two years, platform owners including Amazon, Roku and YouTube have moved from taking a backseat to TV networks in the upfronts to last year negotiating with advertisers and agencies while upfront talks with the networks were still underway.
More to the point, the TV network owners need to prop up their streaming properties as the dynamic between linear TV and streaming's roles approaches a point of inversion. Historically streaming was positioned as a complement to round out advertisers' linear TV ad buys. However, "we're getting to a point or are going to be at a point very soon where that's flipped on its head. Streaming services will be the new reach vehicle. Television does not lend additional reach or incremental reach because it's just getting older," said one agency executive.
"A lot of interest from upfronts is shifting to NewFronts, and I think a lot of that comes from the fact that there are a lot of pieces of the TV landscape that are just shifting more digital in terms of specifically how we buy," said Frances Giordano, group director at The Media Kitchen.
During the pandemic, flexibility became a major concern among advertisers, leading brands and agencies to push for more favorable cancelation options in last year's upfront deals and, in albeit rare cases, even leading some advertisers to sit out the upfront, according to agency executives. That flexibility, combined with a tight TV ad market, led advertisers to move even more money to streaming and to outlets outside of TV network owners' streaming properties. And that migration of money from traditional TV to streaming has had the ripple effect of putting some pressure on digitally-focused advertisers to ensure they are not being locked out of inventory.
"Before, there was a massive amount of TV inventory. Now I think a lot of that inventory has shifted to streaming. So I do think that there may be more of a urgent message to digital-centric and digital-only brands to invest early and get that premium inventory before the TV upfronts, which is inclusive of that digital inventory, goes away," said Mark Book, head of content for North America at Digitas.
Streaming viewership growth may have accelerated during the pandemic, but the streaming ad market is somewhat constrained, according to agency executives. "The supply is definitely becoming an issue," Lewis said. Ad-free services like Netflix suck up a large share of people's attentions, and ad-supported streaming services like Hulu and NBCUniversal's Peacock run fewer ads per hour of programming than linear TV networks.
"The ad load is less than television. The question is how can they manage the supply of that [streaming inventory] if they're asking everyone to shift 30% of budgets into the medium," said an agency executive.
Given how tight the traditional TV ad market has become, that puts some pressure on advertisers to find alternative sources of streaming inventory beyond what the TV network owners may be able to offer through their respective streamers.
"You're going to have properties like HBO Max just launching with relatively small commercial loads. Someone like that will have some tightness," said a second agency executive. "But the CTV space is wide open. Overall it's not the same kind of closed environment that linear is where there's only so many GRPs to go around."
CTV platform owners like Roku recognize the opportunity that openness provides. Roku's upfront pitch this year takes a direct shot at its traditional TV rivals. Following last year's focus on flexibility in the upfront, Roku is lowering the window in which upfront advertisers will be able to cancel their commitments. Last year, the company adhered to the IAB's standard cancelation option that allows an advertiser to cancel 100% of a commitment 14 days ahead of time. This year, Roku is reducing that window to two days, said Kristina Shepard, national brand team lead at Roku.
"They are directly addressing a need that advertisers have said they want in the marketplace," Brown said.
Additionally, Roku will allow upfront advertisers to increase the volume of ad inventory they buy through Roku's OneView ad-buying platform beyond the amount set in their initial upfront commitments while maintaining the discounted price they receive in exchange for the upfront commitment. That unlimited expansion option contrasts with traditional TV's upfront deals that put a limit on how much additional inventory an advertiser can buy before the ad price is raised.
"Inherently what we're seeing a ton of is that brands are taking options in linear as ratings decline quicker than even networks project ahead of time and then they're incrementally giving us those dollars. We want to make sure we're not penalizing them throughout the year when they're moving that money into OneView," Shepard said.
https://digiday.com/?p=412998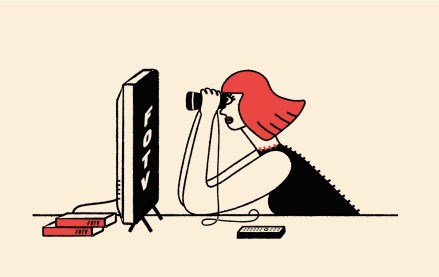 This week's Future of TV Briefing offers an updated list of the key terms that can cause confusion when talking about the TV, streaming and digital video industry.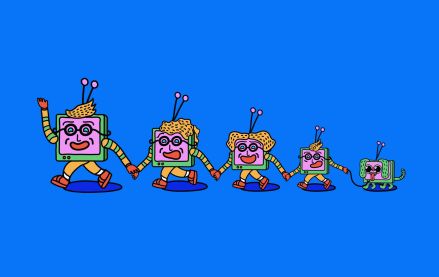 This week's Future of TV Briefing looks at what the Disney-Charter pay-TV distribution deal seems to indicate about the increasingly more-complementary-than-contentious relationship between traditional TV and streaming.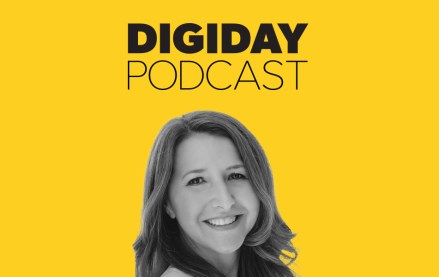 September 12, 2023 • 3 min read
Traditional TV now accounts for less than 50% of Georgia-Pacific's spending, but its share still exceeds streaming's.