Future of TV Briefing: The big questions heading into this year's upfront market
May 24, 2023 • 10 min read
•
•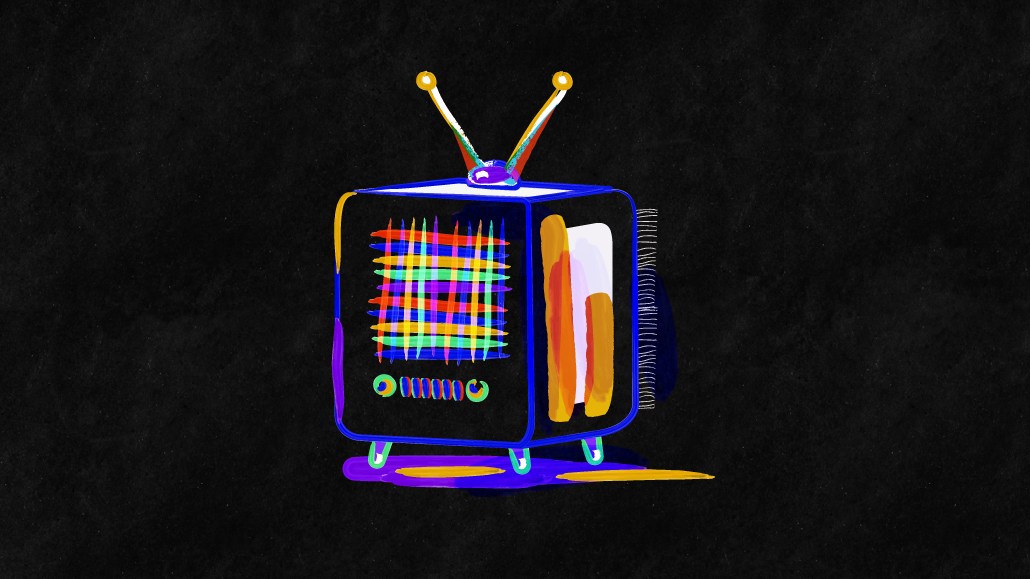 Ivy Liu
This Future of TV Briefing covers the latest in streaming and TV for Digiday+ members and is distributed over email every Wednesday at 10 a.m. ET. More from the series →
This week's Future of TV Briefing highlights the top questions facing TV and streaming ad buyers and sellers heading into this year's upfront market.
Upfront and center
ESPN's cord-cutting ambition, YouTube vs. Amazon Prime Video Channels, streamers' ad loads and more
Upfront and center
Upfront week is over; now the upfront can begin.
How this year's annual TV and streaming advertising marketplace will pan out is anyone's guess at this point, considering all the factors at play. An economic downturn. A surge in streaming ad inventory. A writers' strike.
Also unclear is how quickly this year's upfront negotiations will play out. Last year, major TV network groups like Disney and NBCUniversal wrapped up their upfront negotiations by the Fourth of July, but this year's dealmaking cycle may be a bit more prolonged or split it into multiple mini-cycles with some advertisers and agencies registering their upfront commitments and others waiting until mid-to-late summer to see how the economy fares.
"Some clients that we're talking to — [clients] that know they have particular KPIs that they need to check the box and know that they're getting into a better place with — are willing to start to have the conversation a little bit earlier, whereas you have another school [of advertisers and agencies operating under the mentality of] 'Let's wait and see; can we spend in scatter?'" said Roseann Montenes, head of strategic audience solutions/partnerships and alternative currency measurement at A+E Networks.
To what extent can advertisers afford to wait out, if not sit out, the upfront is among the major outstanding questions at the moment as negotiations kick off. Here are five more.
Will advertisers spend more or less money in the upfront than last year?
Okay, I know I put forth the pace of this year's upfront as effectively the first question in this piece, but this one here is the question. And the answer is: less, probably.
"I do believe that the market is going to be less than it was last year for upfront purposes," TelevisaUnivision's president of U.S. sales and marketing Donna Speciale said on the Digiday Podcast.
The reasons? Well, the economy, for starters. There continue to be concerns about a potential recession despite inflation easing, consumer spending holding steady and unemployment staying low. But then there's also the question of to what extent do advertisers need to make spending commitments months ahead of time, especially as linear TV audiences continue to erode, more streaming ad inventory hits the market and the writers' strike threatens to disrupt TV networks' programming plans.
On the other hand, as Montenes mentioned, there are advertisers more inclined to commit to the upfront. Specifically, she cited advertisers doing deals based on business outcome measurements, including deals guaranteed against business outcomes.
"We have many clients that we have, for several years now, done business outcome guarantees with them. Some for foot traffic and to store locations, some for conversion, some for app downloads," Montenes said.
Will traditional TV maintain its majority share of upfront dollars?
Geez, another big question. In years past, this question would be mostly rhetorical. I'd pose it as a means for talking about streaming's role in the upfront market and the potential for streaming to eventually overtake traditional TV's share of upfront spending. But this year it's a legit question.
In the first episode of Digiday's recent "The Future of TV" video series, Horizon Media evp and chief investment officer Dave Campanelli posited that 2023 could be the year that streaming accounts for an equal, if not greater, share of upfront dollars than traditional TV.
At least half of this year's upfront dollars being earmarked for streaming isn't really that much of a reach. Consider that 40% of Disney's upfront commitments last year went to streaming and digital, and that was before Disney+'s ad-supported tier had rolled out. Then consider that Netflix is making its inaugural foray into the upfront market with 5 million monthly ad-supported users, YouTube has added NFL Sunday Ticket and 30-second non-skippable connected TV ads to its pitch and Roku is offering a reach guarantee for advertisers' ads to air on its CTV platform during prime time.
"Now that streaming has become mainstream and our platform is reaching half of all U.S. broadband households, that's when we can really capitalize on how much more scale we can provide than alternatives in the space," said Kristina Shepard, co-head of U.S. brand sales at Roku.
How much will the upfront model flex?
This question is as in-the-weeds as it is existential. And it breaks down into two sub-questions: 1) What level of flexibility will TV networks and streamers offer for advertisers to cancel their upfront commitments during deals' durations? 2) How fluid will TV networks, streamers, advertisers and agencies be with how upfront dollars can be spent?
The flexibility question is about cancelation options. TV networks typically only allow advertisers to cancel a minority share of their upfront orders after deals take effect and advertisers usually have to submit those cancelation requests one two months before a quarter commences. Over the past few years, those cancelation options have become more favorable for advertisers, but they're still pretty rigid, and companies like Disney have even applied them to streaming, which had historically operated under digital's more favorable, IAB-standardized 14-day/100% cancelation term.
Naturally, ad buyers want traditional TV to become as flexible as streaming, but they may also want to be mindful of the potential for streaming to become more fixed like TV. Case in point: I asked Shepard — multiple times — whether Roku will continue to offer 2-day/100% cancelation option in this year's upfront market, and she wouldn't give me a yes-or-no answer. "We are finalizing flexibility, and we believe that flexibility will continue to be at the forefront of our conversations," she said.
As for fluidity, the answer seems to be that TV network owners, in particular, will look for the flexibility to move ads across their linear TV and streaming inventory sources, which would give them a better chance of delivering on guarantees made to advertisers. Meanwhile, both sides will need to sort out to what extent ad dollars spent programmatically throughout the year should count toward the commitments advertisers make in the upfront that garner them favorable pricing and preferred inventory, among other upfront perks.
To what extent will advertisers adopt alternative measurements as currencies?
By seemingly all accounts, 2023 will be another "test-and-learn" year when it comes to the non-Nielsen measurements in consideration to become the currencies on which upfront deals are based.
"Do I think that we'll see an uptick in interest in alternative currency guarantees? Yes. Do I think that we're going to have this massive, mind-blowing shift? No," said Montenes. "I think you will definitely see more advertisers learning and testing more. I can tell you we will definitely be guaranteeing against alternative currencies."
As much as that may sound a lot like the upfront measurement currency situation at this time last year, the difference is that a year from now all upfront deals will need to transact against new measurement currencies because Nielsen's legacy panel-based measurement will no longer be on the table. What that means is that TV networks, streaming services, advertisers and agencies will need to use this year's upfront deals to decide on how many measurement providers they plan to support as currencies moving forward and which providers those will be.
"Primarily the demand we're seeing from clients' interest is primarily VideoAmp, Comscore and iSpot [in addition to Nielsen One, which will replace the company's legacy measurement system]. Those are the bigger three players that have been part of conversations," said one TV network executive.
How will the writers' strike affect the upfront market?
Well, the Writers Guild of America's strike certainly affected the upfront presentations, with Netflix opting for a virtual event and a lack of star power at TV networks' in-person affairs. As for upfront deals, I really don't know.
That's, in part, because I don't know how much programming really plays into advertisers' upfront considerations at this point. As covered throughout "The Future of TV" video series, advertisers have become much more focused on reaching their target audiences than prioritizing what shows their ads air alongside of. As someone who prefers quality TV shows as opposed to dressed-up talent shows, that kinda sucks to say, but here we are.
More to the point, streamers are not exactly selling advertisers on their programming. They don't typically offer the traditional TV option for advertisers to buy against individual shows and instead pitch advertisers on running across their streaming footprint, as in the case of Roku's prime-time reach guarantee.
And then on the traditional TV side, so long as Fox is able to deliver millions of viewers for advertisers in the fall — in large part thanks to its NFL broadcasts — then the company not announcing its fall programming slate during its upfront event may not register as an upfront dealbreaker.
"We're used to a lot of changes and work very well with our advertisers in terms of accommodating these changes when new shows come in and out. So I feel that, even though, our competitors have announced a schedule, that schedule is really not etched in stone either," said Marianne Gambelli, president of advertising sales, marketing and brand partnerships at Fox Corporation, during a call with reporters on May 15. "So I think that clients are all kind of suspect a little bit that none of the schedules that anybody's presenting are going to happen given the strike."
What we've heard
"For our FAST channels internationally, Latin America is still the focus. Brazil and Mexico are still strong, and revenues are starting to show their ugly little faces."

— Streaming executive
Numbers to know
5 million: Number of people using Netflix's ad-supported tier each month.
69%: Percentage year-over-year increase in ad fraud on connected TV devices in 2022.
$429 million: How much money per year the Writers Guild of America's negotiating committee said its proposals would cost film-and-TV studios.
70%: Percentage decline in Los Angeles film-and-TV production permits two weeks into the Writers Guild of America strike.
$11 billion: YouTube's estimated annual subscription revenue between its YouTube Premium and YouTube TV products.
What we've covered
Marketers are going to have to wait for search advertising on TikTok:
TikTok has been testing search ads but has yet to formally roll them out.
Advertisers can buy ads that appear alongside searches but cannot bid against search queries a la Google's search ads.
Read more about TikTok here.
FaZe Clan to lay off 40% of staff amid economic struggles:
The latest layoffs were the second round the company has conducted so far in 2023.
In February, FaZe clan laid off 20% of its employees at the time.
Read more about FaZe Clan here.
How Warner Bros. Discovery plans to win over new customers with its HBO Max rebrand to Max:
WBD will use digital, social, out-of-home, radio and TV to promote the streamer's rebrand.
The company will also advertise in movie theaters and on weather apps.
Read more about Max's marketing campaign here.
What we're reading
The Disney-owned sports network is developing a plan to offer a subscription-based streaming service that would not require people to have a pay-TV subscription, according to The Wall Street Journal.
YouTube vs. Amazon Prime Video Channels:
YouTube is offering to let streaming services keep a higher percentage of revenue for subscriptions sold through the platform than the cut provided by Amazon's rival Prime Video Channels program, according to The Information.
NBCUniversal's interim overseer:
Comcast president Mike Cavanagh is filling in after former NBCU CEO Jeff Shell's ouster and has been making the rounds in Hollywood while also managing the departure of the media conglomerate's ad sales boss Linda Yaccarino, according to The New York Times.
Disney's streaming cost-cutting:
Disney has joined the roster of companies, including Warner Bros. Discovery and Paramount, whittling down their libraries of streaming shows and movies in order to rein in the company's expenses by as much as $3 billion this year, according to Puck.
Major streaming services, including Disney+, Hulu, Netflix and Peacock, have increased the amount of ads they serve to individual viewers each hour, though most hovered around the five-minute mark or lower, according to Insider.
https://digiday.com/?p=504932
This week's Future of TV Briefing looks at how the streaming ad market's programmatic guaranteed vs. private marketplace debate is reaching a compromise.
This week's Future of TV Briefing looks at how this year's upfront and recent announcements from AMC Networks and Paramount indicate the progression of programmatic in the TV and streaming ad market.
This week's Future of TV Briefing looks at how major streaming service owners' subscription business fared in the third quarter of 2023.