'Hit a wall': Why TV advertising's measurement currency change won't happen in this year's upfront cycle
May 20, 2022 • 5 min read
•
•
For as quickly as Nielsen's grip on the TV measurement market appears to have loosened in the last year, the measurement provider will likely retain its hold on this year's upfront. That conclusion has become more and more apparent as TV ad buyers and sellers have waded deeper and deeper into the present discord of the various measurement providers contending to be adopted as currencies.
"The currency thing, it's kind of just hit a wall," said a TV network executive.
While TV networks, advertisers and agencies will incorporate alternative measurement providers into their upfront deals this year, their inclusion will be largely limited to tests, and Nielsen's measurements will be the currency on which upfront transactions are agreed to, according to executives at TV networks and agencies.
"We're paying for Nielsen ratings anyway, and we won't agree to [an alternative] currency without having done tests against Nielsen," said one agency executive.
Omnicom Media Group has been participating in tests of alternative currencies with multiple clients, "but that being said, we're not 100% confident that that's what we should be transacting on this upfront," said Sharon Cullen, president of integrated investment at Omnicom Media Group's Hearts & Science.
"I don't think we'll do a lot of guarantees on anything other than what's traditionally been done," said Stacey Stewart, U.S. chief marketplace officer at UM Worldwide. "I think we'll do some deals where we look at alternative measurement or consider alternative measurement as part of the deal in some way, shape or form. But I think those will be on a client-by-client basis with a handful of partners."
The TV networks, meanwhile, are not aggressively pushing for advertisers and agencies to adopt alternative currencies in their upfront deals this year. For example, they are not issuing mandates that advertisers and agencies commit to using non-Nielsen measurements as currencies. "It feels like 2022-23 is going to really be another year of testing and learning," said a second TV network executive.
"Everyone wants more timely, accurate and effective cross-platform measurement. You can't deny that. And the industry has been calling for it, and no one has been able to nail it down yet," said a third TV network executive.
The mess of measurement
Somewhat ironically, measurement discrepancies kicked off the TV ad measurement shift and are now slowing that shift. As Ad Age reported, advertisers and agencies have discovered disparities in the results and methodologies among measurement providers. "Our research group was looking at it, and every two weeks the numbers would change. You can't transact when it's this volatile," said the first TV network executive.
Another obstacle is that the various measurement providers are at varying levels of interoperability with TV buyers' and sellers' ad tech stacks, said a fourth TV network executive. "They need to do some work to get the data structures in place to actually work seamlessly inside of buyers' and sellers' ad tech stacks. That's an important thing," this executive said.
For the most part, TV network and agency executives seem to be collectively breathing a sigh of relief that the alternative measurements are not ready to be adopted as currencies en masse in this year's upfront. Both sides are still operating under the assumption that the TV ad market will move from a single-currency era to a multi-currency one — eventually. However, they are taking care not to rush it. There's still a lot of work to be done, questions to be answered and billions of dollars at stake.
"It's not like let's jump into the deep end without having done our due diligence. We feel that there's a lot of work to make sure on the validity, the validation and where are the outages," said Cullen.
"My question with all of this stuff is who's paying for all of this? If the marketplace comes to us with 20 different flavors [of measurement], who pays for it?" said the second TV network executive.
"The economics are huge… As an agency, I'm going to subscribe to Comscore, iSpot, VideoAmp and Nielsen?," said a second agency executive. "So there's a lot of economic factors that fall into play. And it's more complex than just how are buyer and seller going to transact. How does that fit into the planning and the mix modeling and all of these things? That is the complexity that needs to change, which it will, but it wasn't going to change in the timeline before this upfront."
"I really want to take this year and learn because there's a lot of complexity. How stable is the data? Can we project off of the data? How does it to clients' [marketing mix models] and then client goals? We need a lot of answers. Are these measurement solutions scalable? A lot of them right now are very manual to manage. We need to figure out all of those answers before we make a mass switch," said Stewart.
To that end, industry groups the American Association of Advertising Agencies, the Association of National Advertisers and the Coalition for Innovative Media Measurement are about to embark on a study of the multi-currency TV ad market that will entail interviews with advertisers, agencies, publishers, tech providers and measurement companies. However, the study is unlikely to be finalized before this year's upfront deals are signed. "The hope is for us to be able to consolidate and cumulate the findings and release [the study] around the August-September timeframe," said Ashwini Karandikar, evp of media, tech and data at the 4A's.
Backdoor currencies
To be clear, none of this is to say that there won't be upfront deals transacted against non-Nielsen measurements in the upcoming upfront cycle. Horizon Media, for example, has said that it plans to use alternative currencies for up to 15% of the upfront deals the media agency will sign this year. And there's a possibility that upfront deals that initially tab Nielsen as the currency shift during the deals' lifecycle to using an alternative measurement provider, according to the fourth TV network executive.
"That's what I think is going to happen throughout the course of this year. As we get better at this, you'll see more advertisers want to wade in. Those advertisers already have X million dollar upfront commitments with us; they'll use some of those to work off the commitment via alternative currency," the fourth TV network executive said.
https://digiday.com/?p=448801
This week's Future of TV Briefing looks at what an industry group's conditional certification of three measurement currency contenders signals about the TV ad business's measurement overhaul.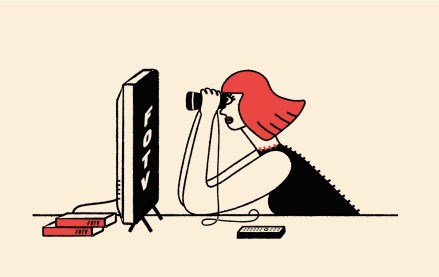 This week's Future of TV Briefing offers an updated list of the key terms that can cause confusion when talking about the TV, streaming and digital video industry.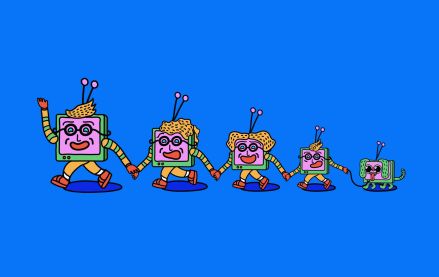 This week's Future of TV Briefing looks at what the Disney-Charter pay-TV distribution deal seems to indicate about the increasingly more-complementary-than-contentious relationship between traditional TV and streaming.