How Warner Bros. Discovery plans to win over new customers with its HBOMax rebrand to Max
May 19, 2023 • 3 min read
•
•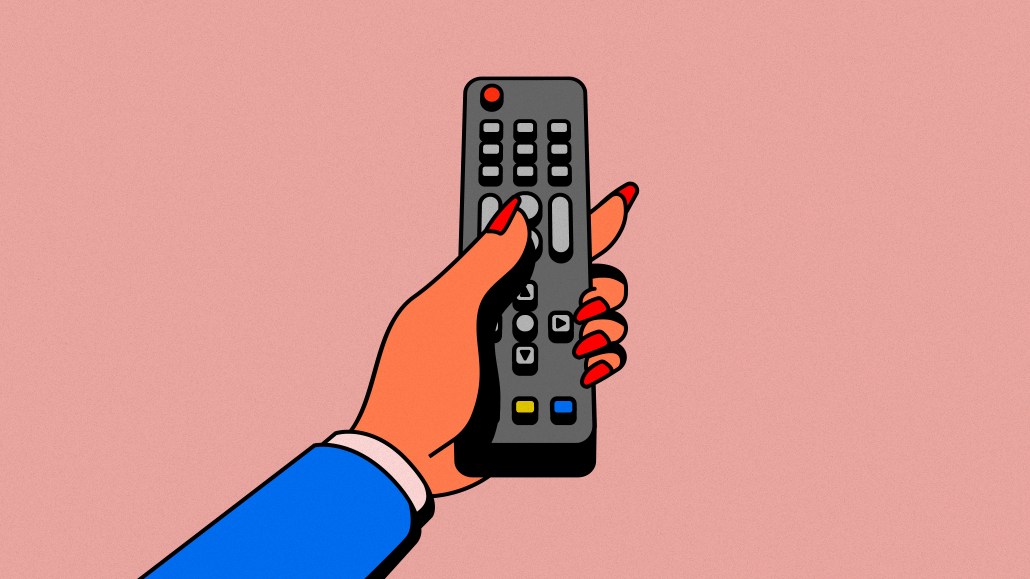 Ivy Liu
This article is also available
in Spanish
. Please use the toggle above the headline to switch languages. Visit
digiday.com/es
to read more content in Spanish.
On Tuesday May 23rd, HBOMax will rebrand and officially drop "HBO" from its name to become simply "Max."
Warner Bros. Discovery is using digital, social, out-of-home, radio and linear TV as well as the company's owned and operated channels to tout the rollout of Max. The company has increased its out-of-home budget for this effort to show up in airports, shopping malls and electric vehicle charging stations, explained Seth Goren, senior vice president of subscriber growth and media at Warner Bros. Discovery, adding that its ads for Max will also be in cinemas and on weather apps. He did not give specific spend figures.
"We'll be where the consumer is — even when there's this big aberration in consumption habits like Memorial Day," said Goren.
The company is doing so to boost brand awareness as well as acquire new customers who have yet to try out its streaming service. As of February 2023, Warner Bros. Discovery had 96.1 million subscribers across its HBO, HBOMax and Discovery+ properties. By dropping HBO from the name, the company wants to widen the scope of its offering and convince viewers that its streaming offering includes more than just HBO while maintaining the integrity of the HBO brand.
"HBO is a very powerful proposition," said Vikki Neil, executive vice president, global brand and creative, Warner Bros. Discovery Streaming. "Hopefully with the changes we've put forward people will sample the service and start to see something they didn't see before."
It's unclear how much Warner Bros. Discovery is spending on this effort or what its metrics of success will be as the company declined to share advertising figures or subscriber goals. Warner Bros. Discovery spent $1.8 billion on advertising throughout 2022 and the first quarter of 2023, per Vivvix, including paid social data from Pathmatics. HBOMax, meanwhile, spent $860.6 million on advertising during the same period, also according to Vivvix and Pathmatics.
While the company did not share specific ad spending figures, it did note that it will leverage its own channels for this effort. "This will be the largest campaign post-merger from an owned and operated perspective," Goren said. "What our linear networks deliver over a month, we're reaching over half of all adults just on linear networks. Digital properties, by the time you put them all together, we'll reach over 80 million people in a given month."
This rollout is the first phase of the company's advertising to boost brand awareness and acquire new Max subscribers. "We're going to listen to data, optimize, tweak, we're in it for the long run," said Goren.
While dropping the HBO name may "seem counterintuitive," it's a logical step to "expand, attract and retain customers," noted Eunice Shin, partner at brand consultancy Prophet.
"Their challenge is that a lot of that content via Discovery was not HBO," said Shin. "There's brand equity with HBO. It's considered premiere, premium cable. People expect Succession, they expect content of a certain caliber. If you start to bring in Shark Week what does that do to the HBO brand?"
The rollout of the new Max brand comes as the Writers Guild of America continues its strike which has already seen agencies working with media partners to understand contingency plans as well as picketing outside of NewFronts and upfront presentations.
"Those are two very separate things," said Neil when asked about how potential customers may view the rebrand amid the strike. "As a consumer, they're here to enjoy the service and most of what you're going to see here has been in the works for months or a year. Those are very distinct issues and one doesn't touch the other from a consumer standpoint."
A previous version of this story incorrectly attributed quotes from Seth Goren and misnamed Warner Bros. Discovery. The story has been updated.
https://digiday.com/?p=504695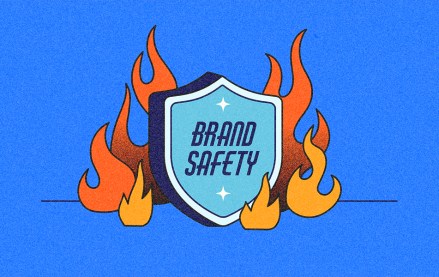 November 28, 2023 • 6 min read
"Major brands' search ads can appear on piracy, pornographic and sanctioned websites," research claims.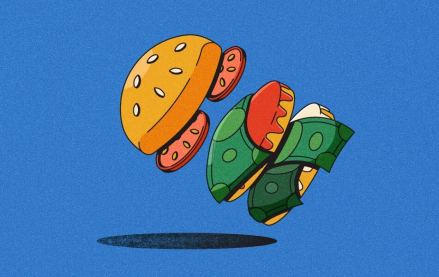 November 28, 2023 • 6 min read
As more influencers look to get into food content creation, brand opportunities are following.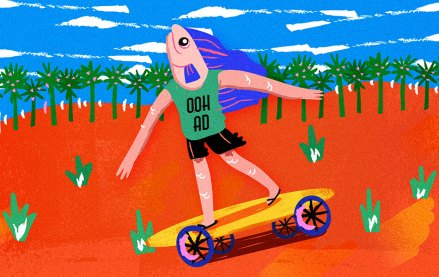 November 28, 2023 • 7 min read
As major marketers like Maybelline experiment with faux OOH, more marketers are open to the idea.