Future of TV Briefing: How TV's different measurement undertakings fit together
January 12, 2022 • 7 min read
•
•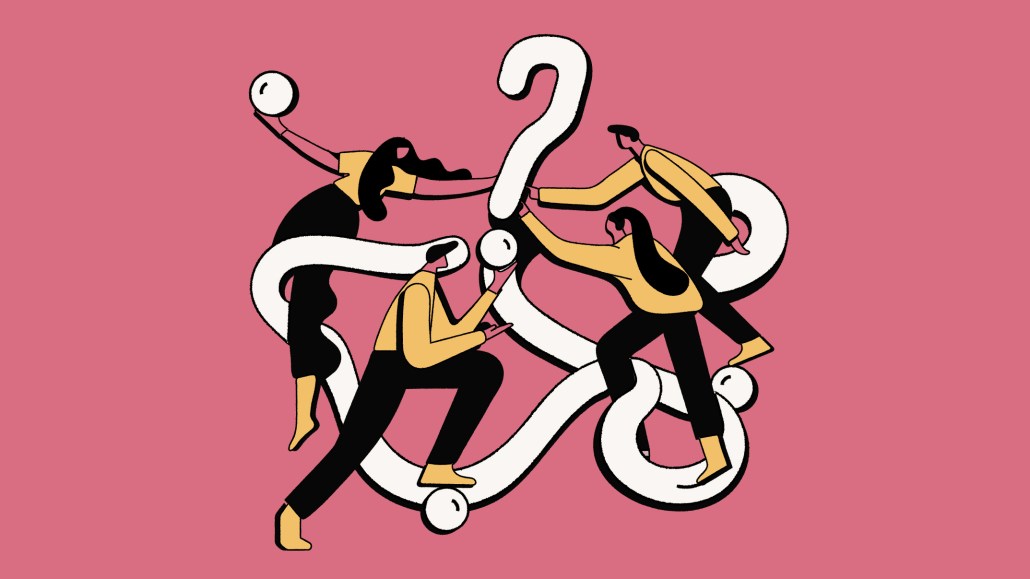 Ivy Liu
This Future of TV Briefing covers the latest in streaming and TV for Digiday+ members and is distributed over email every Wednesday at 10 a.m. ET. More from the series →
In this week's Future of TV Briefing, let's try to make sense of the different attempts to tackle TV's measurement problem.
Crossed-up measurement
Connected TV platforms' latest counts
YouTube's wunderkind, Omicron's production impact, The CW's potential sale and more
Crossed-up measurement
The key hits:
TV networks, agencies and trade organizations all have efforts underway to arrange new measurement systems.
These various efforts seem conflicting but are designed to be complementary.
The Media Rating Council may be ultimately responsible for streamlining the measurement situation.
Honestly, though, how is TV's measurement situation going to shake out? By that, I mean: how are all these different measurement initiatives that are sprouting up not going to step on each other's toes to the point of tripping up the industry as it attempts to move forward?
In the wake of Nielsen's Media Rating Council accreditation being stripped last September, companies and organizations across the TV advertising industry are attempting to develop the new measurement landscape. TV networks groups like NBCUniversal, ViacomCBS and WarnerMedia are assessing measurement providers and arranging new options for advertisers. Agency groups like Dentsu and Omnicom Media Group are doing the same. And then there are intermediaries like trade bodies the Association of National Advertisers (which represents advertisers) and the VAB (which represents TV networks) that have formed their own measurement initiatives/task forces/things.
It's all very confusing. So again the question: How can get everyone get on the same page when so many seem to be drafting their own playbooks? The answer, based on recent conversations with industry executives, seems to be that the various outfits may be drafting their own playbooks but they will all be bound together by the ANA in a cross-media measurement anthology.
"The ANA is distinctly driving cross-media measurement," said ANA group evp Bill Tucker, who oversees the trade organization's measurement efforts, including its own Cross-Media Measurement program. "Our mission is to create a measurement solution that provides a complete measure of all ad exposures: cross-media reach and frequency metrics that incorporate content quality into that. That's it."
That's a lot. But from talking with executives at TV networks, agencies and measurement providers, the aim seems somewhat simple. Here is how things are supposed to play out, from my understanding.
TV networks will evaluate dozens of measurement providers and determine which they will support for which types of measurement, ex. Nielsen and TVSquared for reach and frequency and Comscore and VideoAmp for multi-touch attribution. So too will advertisers and agencies. Everyone will have their rosters of approved measurement providers and play individual match games when negotiating ad buys.
Then trade organizations will be tasked with reconciling the different measurement providers, especially when it comes to measuring how many people may have seen an ad and how often they may have seen it. The VAB will be working with OpenAP — the tech platform co-owned by TV networks Fox, NBCUniversal, ViacomCBS and soon Discovery — to devise the technical means of reconciling the TV and streaming data that will be plugged into the ANA's cross-media measurement system, according to Tucker.
"The long and short of it is the VAB and the ANA will be the beneficiaries. Those task forces will be the beneficiaries of the actual work done [by ad buyers and sellers assessing and agreeing upon which measurement providers to support]," said Kelly Metz, managing director for advanced TV activation at Omnicom Media Group.
Let's be clear, though. Straightforward as all that may sound, the actual undertaking will likely be much more complicated. There remain issues like needing to square the different definitions of a household that companies use to base their reach-and-frequency measurements (stay tuned for more on that in an upcoming Future of TV Briefing edition). "We need some definitions around what counts for an impression," said Mike Law, U.S. CEO of Dentsu's Carat.
Enter the outfit that played a big part in igniting the present measurement situation: the MRC. If the VAB and ANA are to be the stewards of standardization, the MRC is seen by industry executives as the ultimate arbiter, with its accreditation ensuring that all the pages in the new measurement playbook are written in the same language.
"It's worth pointing out that the MRC accreditation issue is what kicked this whirlwind off. And to be fair to Nielsen, they're the only TV measurement that has ever been accredited," said Brian Hughes, evp and managing director of audience intelligence and strategy at Magna.
What we've heard
"One-quarter of sports fans — 26 percent — watch esports, and it's continuing to grow."

— Asaf Davidov, vp of measurement and insights for Disney Advertising Sales
Connected TV platforms' latest counts
Roku's platform chief Scott Rosenberg is departing at a time when the connected TV platform war is approaching a new pitch. Roku's platform may have dominated U.S. smart TV for much of last year, but Amazon and Google have put out new numbers about their respective footprints.
Let's be clear that these are squishy numbers that do not lend themselves to apple-to-apple comparisons.
The Roku stat leaves out almost the entire month of December and is limited to the U.S.
Amazon's device count spans any Fire TV-powered device ever sold, which means it can include devices that are no longer active.
Google's figure, meanwhile, seems to be the clearest signal of the lot, but it's not as telling as saying how many households or active accounts the company's CTV platforms have.
No matter. The company-provided numbers may not paint a clear picture of the CTV platform "Game of Thrones" at the moment, but the cherry-picked counts may provide some indication of where the companies feel their strengths — and weaknesses — are. For example, a year ago Amazon was touting its monthly active user count for Fire TV.
Numbers to know
73.8 million: Number of global subscribers that HBO and HBO Max had at the end of 2021.
1.1 million: Number of streaming pay-TV subscribers that FuboTV had at the end of 2021.
-637,000: Number of subscribers that U.S. pay-TV services lost in the third quarter of 2021.
$1.5 billion: How much money creators using Patreon's subscription products earned from December 2020 through December 2021.
$27.5 million: How much money TikTok stars Charli and Dixie D'Amelio made in 2021.
What we've covered
Why CES panelists believe the blockchain will benefit the creator economy:
Entertainment companies are using NFTs to give audiences a sense of show ownership.
Digital animated series "Stoner Cats" was only available to viewers who purchased the corresponding NFT.
Read more about blockchain here.
NBCUniversal's first-party data platform keeps pace:
NBCUnified will launch in the second quarter of 2022.
The conglomerate's NBCU ID spans 150 million individual consumer IDs and 50 million household IDs.
Read more about NBCUniversal here.
How do esports organizations generate revenue?:
Esports orgs prioritize three primary revenue sources: esports, entertainment and apparel.
How the three revenue sources break down varies by esports org.
Read more about esports organizations here.
What we're reading
The making of a YouTube child star:
Ryan Kaji is among YouTube's biggest stars and brightest successes, according to The New York Times. He has expanded into merchandising with Walmart and Target and broken into traditional TV with Nickelodeon, and he generated more than $250 million in revenue last year. He's also 10 years old.
Omicron puts a crimp in Hollywood productions:
For the second year in a row, a surge in COVID-19 cases over Christmas and New Year's has pushed TV and movie productions to pause or postpone filming this month, according to Los Angeles Times.
What's a traditional TV network worth today?:
The CW's role as linear distribution outlet isn't as important to WarnerMedia and ViacomCBS as they prioritize their respective streaming services, which is why they're looking to sell the network they co-own, according to The Wall Street Journal.
"Yellowstone" is a traditional TV hit and streaming miss for ViacomCBS:
It's been a while since traditional TV has had a zeitgeist-seizing hit on the level of "Game of Thrones" or "This Is Us." "Yellowstone" seems to be just that, which is good for show owner ViacomCBS but potentially even better for streaming rival NBCUniversal — which is reportedly paying ViacomCBS $1.5 million per episode to stream previous seasons of "Yellowstone" on Peacock, according to Puck.
https://digiday.com/?p=436833
This week's Future of TV Briefing looks at what an industry group's conditional certification of three measurement currency contenders signals about the TV ad business's measurement overhaul.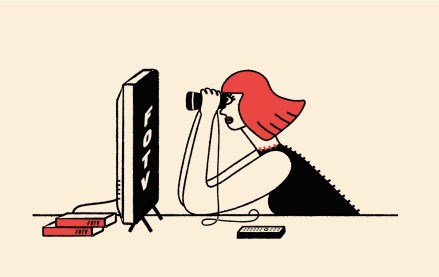 This week's Future of TV Briefing offers an updated list of the key terms that can cause confusion when talking about the TV, streaming and digital video industry.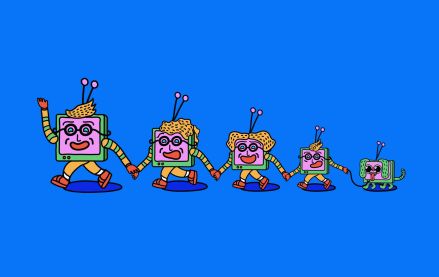 This week's Future of TV Briefing looks at what the Disney-Charter pay-TV distribution deal seems to indicate about the increasingly more-complementary-than-contentious relationship between traditional TV and streaming.