'Linear cannot exist by itself': OpenAP wants to help TV ad sellers contend with Google, Facebook
May 30, 2019 • 10 min read
•
•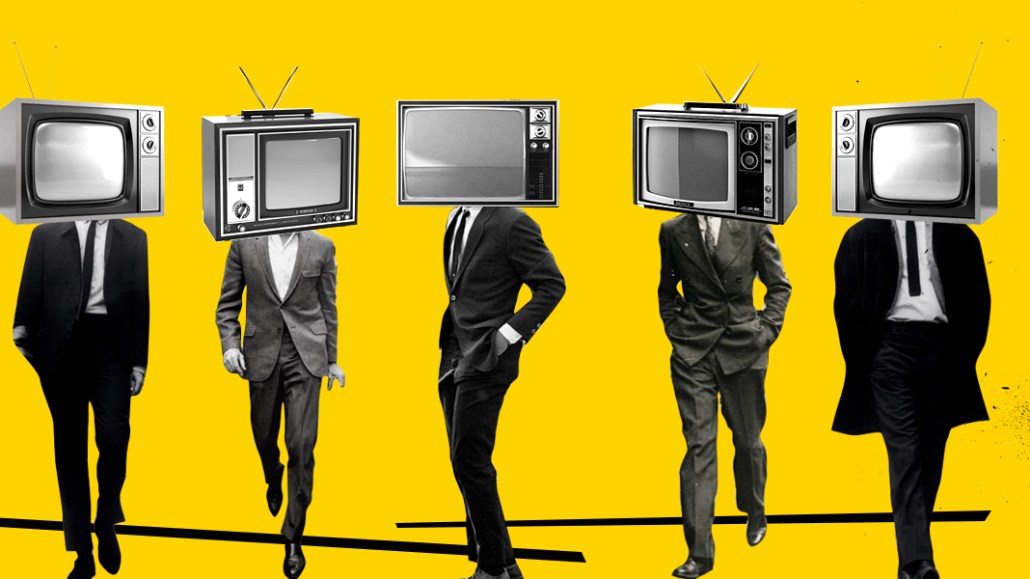 OpenAP, the open platform formed by Fox, Turner and Viacom in 2017, is at the center of the TV's industry's race to figure out audience targeting. Now, with a new CEO at the helm and a new marketplace product, the platform is also seeking to be an antidote for an advertising industry overrun with walled gardens.
As TV and digital video budgets converge, TV networks and digital platforms are racing to compete on two main fronts. Platforms like Facebook and Google have the edge when it comes to audience targeting and are trying to raise the quality of the programming they can target against. Meanwhile, TV networks have the edge on content and are trying to improve their ability to sell targeted advertising.
Since 2017, OpenAP spent the past two years trying to standardize audience-based advertising on TV. In its first phase, OpenAP endeavored to create consistent definitions for the targeting segments available across TV networks. Now entering its second phase under CEO David Levy, OpenAP will roll out a marketplace later this year for advertisers to more easily buy networks' advanced TV inventory and, importantly, to buy their digital inventory as well. It should also address ad buyers' primary frustrations with OpenAP at a time when the effort to standardize advanced TV advertising is being made more urgent by how fractured the targeted TV-and-video market has become.
"Linear cannot exist by itself. OpenAP, as great as it is, cannot just be a linear thing. It needs to be a cross-screen thing," said Ed Gaffney, director of implementation research and marketplace analytics at GroupM.
Levy summarized the organization's shift from its first to second phase as a move "from unified audiences to unified campaigns." A former Fox executive who had served as the organization's chairman since 2018, Levy left the TV company to become the OpenAP's first full-time CEO in May 2019.
"Everyone realizes this is the time where you have to work together. If we continue to do things in silos, we're just going to get eaten up by Google and Facebook," said Levy.
In addition to Facebook and Google, Amazon and Roku are erecting their own closed marketplaces for advertisers to buy video ads targeted using the platforms' data. There is even a walled garden emerging around one of the OpenAP's founding members, Turner. The cable TV conglomerate pulled out of OpenAP in April 2019 following AT&T's acquisition of Time Warner and the formation of AT&T's advanced advertising division Xandr in 2018, leading to speculation that Xandr will introduce its own marketplace for audience-based TV advertising to go along with its recently introduced digital video marketplace.
However, the more walled gardens that emerge, the more need there is for an entity like OpenAP — but at the same time, the more questions that emerge regarding OpenAP's ability to fill that need. "OpenAP represents 40% of the TV and premium video marketplace at this point, which is a step forward but not a full view," said Michael Piner, svp of video and data-driven investments at MullenLowe's Mediahub.
OpenAP 1.0
OpenAP's formation in 2017 did not mark the advent of advanced TV advertising. TV companies, including NBCUniversal, Turner and Viacom, had been selling audience-based ads before any of them became a part of OpenAP. However, pitching those advanced TV products could be a hard sell because of how much legwork they required of ad buyers.
If an ad buyer wanted to target people in the market for a minivan, they had to create one audience segment for NBCUniversal, another for Viacom, another for Fox, and on and on. "It was too time-consuming, too hard for [buyers] to carry out. We felt that by bringing our inventory to the [OpenAP] consortium, it would allow clients to embrace audience targeting," said Denise Colella, svp of advanced advertising products and strategy for the ad sales division of NBCUniversal, which joined OpenAP in 2018.
The aim of OpenAP 1.0 was to make it so that if an advertiser said they wanted to reach people in the market for a new car, the participating TV networks were using the same definition to determine which of their audiences fit in that segment, said Levy.
Through the initial version of OpenAP's free online platform, an ad buyer builds the audience segment that they wanted to target using first- and third-party data. Then the ad buyer shares that segment with the participating TV networks that respond with an RFP for the ad buyer to negotiate the traditional way, over the phone or via email.
Without a tool for advertisers to buy ads against the audiences they built using OpenAP's platform, OpenAP has been underutilized, according to agency execs. "When they originally put OpenAP together, everybody felt it was great to see that collaboration and a good step in the right direction. But it was not quite useful enough to get real traction or to get more investment in advanced TV," said Samantha Rose, svp of video investment at Horizon Media.
That's not to say that OpenAP 1.0 has not served any purpose. Because OpenAP's platform enables advertisers to upload their first-party data to build those audience segments, it has helped to ease larger advertisers into advanced TV advertising. "It sounds like a minor thing — to have one central white room for data — but it's a benefit to much larger clients who are careful with their data. It allows you to scale immediately by one upload," said one agency exec. OpenAP 1.0 has laid the groundwork for the platforms' next phase. "OpenAP 1.0 was not a destination. It was a departure point," said Bryson Gordon, evp of advanced advertising at Viacom.
OpenAP 2.0
The centerpiece of OpenAP's second phase is a unified marketplace for ad buyers to purchase audience-based campaigns across TV networks' linear and digital inventory. Announced within a week of WarnerMedia's exit from the consortium, the marketplace's announcement in 2019 signaled to ad buyers that "OpenAP is still an initiative that [the participating TV companies] are investing in and that they have a roadmap to advance its capabilities," said Piner.
OpenAP and its participating networks have been talking up the marketplace in private meetings with ad buyers over the last few weeks. The parties have been hosting demos to walk ad buyers through how the marketplace will work, showing them how to create an audience segment and then how to connect to a demand-side platform or other automated buying system to run the single buy across multiple networks and to see the campaign's unduplicated reach across networks, said Levy.
OpenAP and its member networks plan to have the marketplace's first operating model ready sometime in the middle of June so that they can show it in meetings with advertisers and agencies during Cannes. The companies expect to run an alpha test of the marketplace over the summer with agencies in order to plug OpenAP's audience-building tool into agencies' planning systems so that they can have direct access to the tool, said Gordon. Around August, the companies hope those tests will advance to the beta phase so that the marketplace will be officially available in time for the fall TV season, which means TV networks can incorporate the marketplace into their upfront negotiations.
"When we sit down with agencies, we can say the OpenAP marketplace is going to be available October 1 this year, which means that every advanced audience deal can be activated through OpenAP," said Gordon.
While billed as a unified marketplace, OpenAP will actually be operating two marketplaces with meaningful differences. One marketplace will be dedicated to networks' linear TV inventory, and while buyers will be able to create audience segments and apply them across multiple networks, buyers will have to configure the campaign, such as setting their budget, for each individual network.
The other marketplace will handle networks' digital inventory, which will be limited to video ads served in their full episode players that people use to stream their TV shows on their connected TVs, phones and computers. This latter marketplace will operate like a traditional digital ad marketplace where an ad buyer sets their campaign once and it runs across multiple publishers.
The different mechanics of the two marketplaces comes down to the ad tech governing where ads should run. On linear TV, networks use different systems to optimize ad placements, whereas in digital the networks are all relying on Comcast's FreeWheel, enabling for the cross-publisher optimization, said Levy. "Ultimately we are going to be positioning it as one marketplace. It's just the mechanics of how the buying works is a little bit different because the capabilities that we have are a little bit more advanced in the digital side and are a good indicator of where see things going," he said.
A marketplace of many marketplaces
While OpenAP is finally addressing its biggest obstacle on the buy side, it still faces a hurdle on the sell side that could impact ad buyer adoption: publisher adoption. Following WarnerMedia's exit, the only TV companies slated to sell their inventory through OpenAP's marketplace are Fox, NBCUniversal, Viacom and Univision.
By standardizing audience targeting across networks, OpenAP's platform "takes out a lot of work, but it only standardizes it among the [networks] that are part of OpenAP," said Lisa Herdman, svp and director of national video investment and branded content at RPA.
Levy said that Fox remains "very involved" in OpenAP. While The Walt Disney Company acquired several Fox assets including FX and National Geographic, the Fox broadcast network, Fox News and Fox Sports stayed with Fox Corp., and Fox's board seat and equity in OpenAP transferred to Fox Corp. Whether Disney will become an OpenAP member remains an open question, particularly in light of the deal Disney signed with Google last year to use the search giant's ad server instead of FreeWheel's. Levy said that OpenAP is "absolutely open" to working with Disney and figuring out how to make the ad tech work so that the owner of ABC and ESPN can sell its inventory through OpenAP's marketplace.
In addition to Disney and WarnerMedia, major TV networks that have yet to agree to sell their linear and/or digital inventory through OpenAP's marketplace include A&E Networks, AMC Networks, CBS and Discovery. Bringing more TV companies on board is "a major priority," said Levy, who acknowledged that that had not been a focus of OpenAP's in the last year.
Compounding the remaining network holdouts, more rival advanced TV-and-digital marketplaces are likely to emerge. AT&T's Xandr has yet to announce one, but its recently introduced digital-only Community marketplace is perceived to be a stepping stone to a larger unified marketplace. Google is similarly expected to make a run, given its Disney deal and the fact that its DSP is already able to access some linear TV inventory.
A crowded marketplace does not mean there will be no room for OpenAP's marketplace. Far from it. For starters, OpenAP's marketplace will still offer some of the most prized inventory in the market. "When you buy through the OpenAP marketplace, you're getting premium TV advertising — full stop," said Gordon.
Furthermore, Levy's appointment as CEO has reinforced the organization's relative independence from its member companies because ad buyers feel like they can have more of a say in OpenAP's future development. Finally, ad buyers acknowledge that, as nice as it would be to have one marketplace to rule them all, another name for such a marketplace would be a monopoly. "What we don't want is a monopoly in anything," said Gaffney.
This article has been updated to reflect that Disney's acquisition of Fox does not include the Fox broadcast network, Fox Sports and Fox News. Those networks are part of Fox Corp., which remains a member of OpenAP.
Subscribe to the Digiday Video Briefing: A weekly email with news, quotes and stats around the modernization of video, TV and entertainment.
https://digiday.com/?p=335774
This week's Future of TV Briefing looks at what an industry group's conditional certification of three measurement currency contenders signals about the TV ad business's measurement overhaul.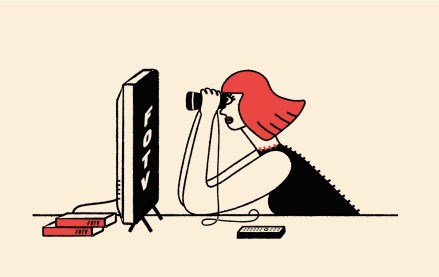 This week's Future of TV Briefing offers an updated list of the key terms that can cause confusion when talking about the TV, streaming and digital video industry.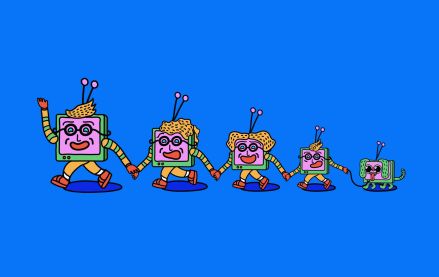 This week's Future of TV Briefing looks at what the Disney-Charter pay-TV distribution deal seems to indicate about the increasingly more-complementary-than-contentious relationship between traditional TV and streaming.