'We'll give you money': TikTok getting publishers' attention by including them in $1 billion Creator Fund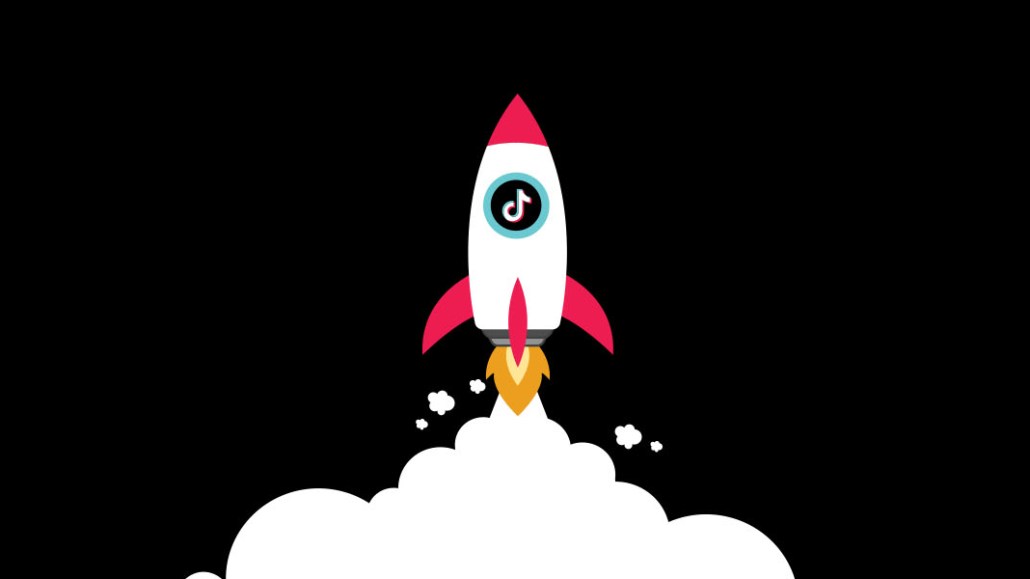 Ivy Liu
TikTok CEO Kevin Mayer may be jumping ship three months after joining the company, but some publishers are preparing to hop aboard the beleaguered social platform as TikTok opens its wallet to — and steps up its relations with — media companies.
When TikTok announced in late July that it would pay more than $1 billion to creators in the U.S. for posting to its platform, the money seemed earmarked specifically for individual video creators, such as TikTok's homegrown talent, YouTube stars and Instagram influencers. But it's not.
TikTok has told publishers that they will be eligible to apply for the TikTok Creator Fund payments, according to publishers who have talked with TikTok about the Creator Fund. A TikTok spokesperson confirmed that publishers will be eligible in the next phase of the Creator Fund.
It's unclear how much TikTok is willing to pay publishers, or how many publishers it is willing to accept into the program. To qualify for the Creator Fund money, publishers will need to have at least 10,000 followers on TikTok and have received 10,000 views over the last 30 days, according to the media executives. Those are the same requirements given for individual creators.
What is clear is that the money could go a long way toward getting publishers to produce original videos for the platform that is under siege by Instagram, which recently introduced a rival product Reels, as well as the U.S. government, which is trying to ban TikTok from operating in the country and forcing TikTok's parent company ByteDance to sell TikTok's U.S. operations. Some publishers have been reticent to invest much time and effort in posting original videos to TikTok because they have struggled to find success on the platform and have been underwhelmed by the platform's support of publishers. Paying publishers to post to the platform, however, could be motivation enough for revenue-focused publishers to make more of an effort.
"When they start saying, 'We'll give you money,' I'll have my team start focusing on doing more on TikTok," said one publisher.
The TikTok Creator Fund appears to be phase two of TikTok's efforts to compensate publishers. In April, TikTok announced the $50 million TikTok Creative Learning Fund that paid publishers such as Self, WWD and Upworthy — as well as educators and nonprofit organizations — to produce educational videos for its platform. Through that initial fund, TikTok paid publishers $50,000 to publish 35 posts over a seven-week period, according to a second publisher.
Between the Creative Learning Fund and the Creator Fund, TikTok seems to have sped ahead in the platform playbook for winning over publishers. YouTube wrote that playbook with its monetization program that shares ad revenue with publishers for the videos they upload to its platform. However, other platforms have been slow to follow suit. TikTok "did move a little quicker than I thought they would. [Instagram's long-form video product] IGTV launched two years ago, and there's still no formal monetization process," said the second media executive. IGTV has started testing an ad revenue sharing program with individual creators, but Instagram has told publishers that it does not expect to open the test to media companies until 2021.
TikTok, which is used by 100 million people in the U.S. each month, has ramped up its publisher charm offensive over the past couple years. TikTok formed a content partnerships team in 2019 to work directly with publishers, and this year it began paying publishers for producing branded content campaigns. The platform also sends publishers a weekly email newsletter informing them of trending hashtags it plans to promote so that publishers can prepare corresponding posts in advance.
However, some publishers said they feel like TikTok has not done enough to support the production of original content for the platform and are unsure whether TikTok would pay enough to make doing so worth their while. "For me money's not the problem," said a third publisher. This publisher instead wants TikTok to do more to guide publishers on how they can be successful on its platform through original content. They recently challenged TikTok executives on why publishers that primarily post user-generated content seem to receive more followers and views than this publisher that has prioritized creating original videos for TikTok. "They had no answer to that," the third publisher said.
TikTok investing in publishers through the Creators Fund could incentivize the platform to provide that answer. However, one publisher's experience with the Creative Learning Fund suggests that may not be the case. TikTok had told this publisher that the platform would check in regularly to talk about how the program was going and share metrics on the publisher's performance. "That never really ended up happening," said this publisher. There was a postmortem conversation after the seven-week program ended, but this publisher described it as "informal" and that the platform didn't go in depth on the program's results.
The TikTok spokesperson said Discovery's participation in the Creative Learning Fund helped the TV network's TikTok account to gain 1 million new followers. More recently, this publisher said that TikTok "has gotten a little better" about checking in with publishers, "but it's still on you as a publisher to go to them to check in."
Given the challenge that some publishers have faced in accruing an audience on TikTok, they have begun to prioritize Instagram's TikTok clone Reels because they can take advantage of the audiences they have already established on the Facebook-owned platform and apply a similar content strategy to the one used for the regular posts, Stories and IGTV videos they publish to Instagram. "We're getting millions of views [on Reels]," said the third publisher. "That built-in audience [this publisher has developed on Instagram] makes that value prop that much higher."
Adding fuel to the fire, Instagram has implied that publishers will eventually be able to make money from their Reels posts. Instagram "has been more proactive in talking to us about Reels and reminding us that there will be monetization opportunities between IGTV and Reels coming," said the second publisher.
https://digiday.com/?p=376299