Why Showtime will release episodes of 'The L Word: Generation Q' early for streaming viewers
June 22, 2021 • 3 min read
•
•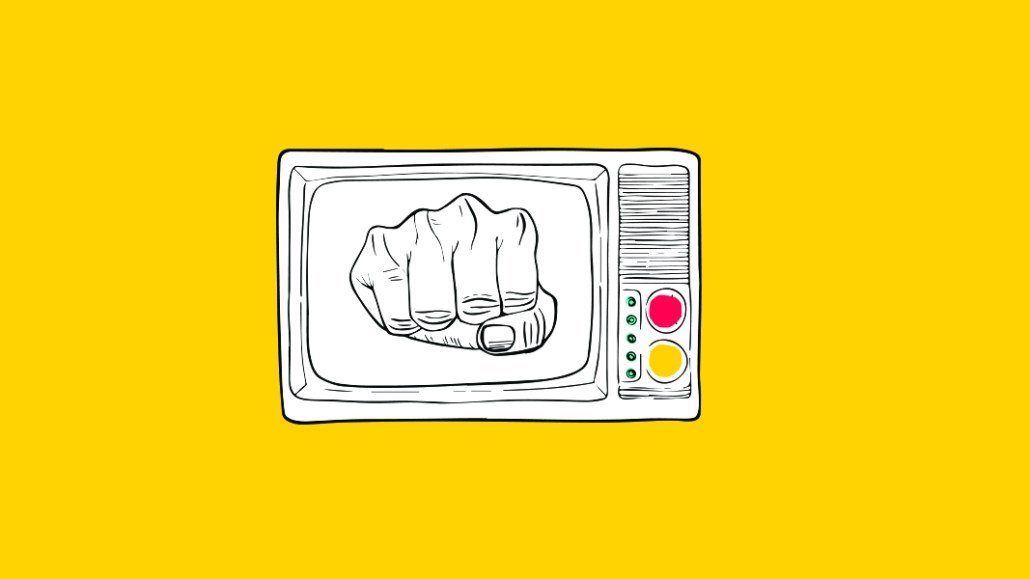 Showtime is trying to thread the needle between catering to its traditional pay-TV subscribers while appealing to streaming audiences.
In its latest bid, the ViacomCBS-owned, subscription-based TV network will release new episodes of "The L Word: Generation Q" on its streaming services two days before they air on linear TV when the series' second season premieres in early August. To be clear, the episodes will also be available for traditional TV viewers to access two days early via pay-TV providers' on-demand services.
In adopting the split distribution strategy, Showtime hopes to attract more streaming viewers to the show and the network's streaming services, one of which is available to pay-TV subscribers and the other to streaming-only subscribers. For its tentpole Sunday night original programming block, the company has already seen streaming viewership begin to exceed linear viewership.
"There is nothing wrong with Sunday night linear television viewing in my book. It's a great source of big numbers. But on a weekly basis, we've started seeing the streaming numbers grow and become much larger than that," said Kim Lemon, evp of research, program planning and scheduling at Showtime.
Showtime has nearly 28 million subscribers overall, and its streaming subscriber base has increased by 60% over the past year, according to a Showtime spokesperson, who declined to share how many of the network's subscribers are streaming-only subscribers.
Showtime's streaming-release strategy for "The L Word: Generation Q" is not exclusively about building up its streaming audience but also easing its linear load. In September, other Showtime original shows will premiere, including scripted drama "Billions," to create a situation where the network will be airing three hour-long tentpole programs on Sunday nights, including "The L Word: Generation Q," as well as political documentary series "The Circus." So Showtime is hoping that making "The L Word" available early for people to stream will give it some breathing room. "Something had to give on the linear schedule," said Lemon.
Showtime picked "The L Word: Generation Q" as the show to give to streaming audiences early, in part, because it has a committed fanbase of viewers likely to seek it out on streaming. "In excess of 30%" of the show's audience for its previous season, which debuted in December 2019, tuned in via streaming, according to Lemon. He declined to say what the average share of streaming viewership is for Showtime's shows overall, but he described percentage for "The L Word: Generation Q" as being on "the high end."
While Showtime has made episodes of its shows available early to streaming audiences before, its latest move is an extension of the strategy. In June 2018, the company began releasing episodes on its streaming property at midnight on Saturday nights-Sunday mornings so that streaming viewers would not need to wait for the linear airing. According to Lemon, the streaming early releases did not cannibalize linear viewership.
Like many TV networks, Showtime has to strike a tricky balance between building up its streaming business without toppling its linear business. That appears to explain why the company is not taking a more drastic streaming step, such as releasing an entire season of "The L Word: Generation Q" at once for streaming audiences.
"It's a really difficult balance for all of these networks to play because the media deals are very rich. There's still good money to be made in [linear TV]," said Eunice Shin, a partner at consulting firm Prophet. "But that business is evolving, and the shift [to streaming] is happening. Unless they make that shift, they're really going to be left far behind, but at the same time, they have contractual as well as business obligations to not just keep the lights on but to try to grow the [linear] network's business."
https://digiday.com/?p=418662
This week's Future of TV Briefing looks at how the streaming ad market's programmatic guaranteed vs. private marketplace debate is reaching a compromise.
This week's Future of TV Briefing looks at how this year's upfront and recent announcements from AMC Networks and Paramount indicate the progression of programmatic in the TV and streaming ad market.
This week's Future of TV Briefing looks at how major streaming service owners' subscription business fared in the third quarter of 2023.