What the NFL's latest rights deals signal for the future of TV and streaming
March 23, 2021 • 5 min read
•
•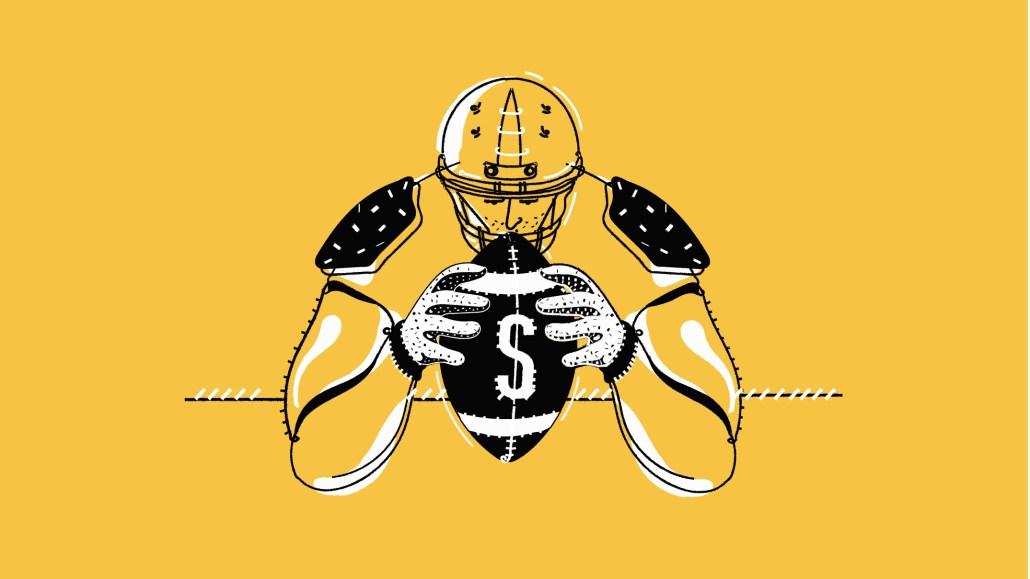 Ivy Liu
For the past several years, the National Football League's next round of broadcast rights deals were seen as the likely tipping point for streaming to overtake TV.
But now that those deals have been announced, they underscore an oxymoronic moment: streaming is overtaking TV, but also that TV is overtaking streaming. "It's less a revolution than an evolution," said Patrick Crakes, a former Fox Sports executive and principal of Crakes Media Consulting
The major TV network groups, including Disney, Fox, NBCUniversal and ViacomCBS, retained their rights to air NFL games on their TV networks on March 18. But the 11-year deals also enable the companies to distribute more games on their streaming services to people who do not have traditional TV. And whereas the potential loomed for a tech giant to swoop in and steal rights away from the traditional media companies, in the end only the NFL's Thursday Night Football package went to Amazon, albeit on an exclusive basis aside from the local TV broadcasts.
As a result, the NFL's latest rights deals do not appear to represent a watershed moment for the convergence of traditional TV and streaming. But they are — or, at the least, they have the potential be. "To me when all of these games are available to stream and you don't need a pay-television subscription, that's when things change tremendously," said John Kosner, a former ESPN executive and president of Kosner Media.
That moment may not be much farther off. Starting this year, NBCUniversal and ViacomCBS will have the rights to stream their NFL games on Peacock and Paramount+, respectively. Additionally, Disney will air one game exclusively on ESPN+ in 2022 and has the rights to air all of its NFL games on the subscription-based streamer starting in 2023. Fox appears to be the only one of the TV networks not to acquire rights to make games available to streaming-only audiences, though it will air condensed games on its free, ad-supported streamer Tubi. That the networks have acquired these streaming rights puts them in position to retain their positions in the broader TV market as it shifts to streaming.
"It's very hard to see that the future of any digital distribution won't be owned by the same established media companies that owned the old" distribution model, Crakes said.
However, while the networks have the rights to stream games to cord cutters, only NBCUniversal has been explicit about actually doing so. Disney and ViacomCBS said they have the opportunity to do so but not that they, in fact, will as soon as they have the option. That leaves open the possibility that the companies could choose to keep their NFL games limited to traditional TV viewers. That would be an odd move considering the networks are reportedly paying more than $2 billion per year — $2.7 billion in Disney's case — for their NFL rights, per CNBC. But it's because the networks are paying so much that they may be wary of making the games accessible to cord cutters and severely undercutting their linear TV businesses that effectively subsidize their streaming businesses.
Protecting their linear TV businesses appears to be why the TV network owners were reportedly willing to pay 75% to 80% more money for the right to air NFL games, according to The Wall Street Journal. "For these networks, they're trying to give life and breath to their traditional channels," said Eunice Shin, who has consulted for companies including Disney, Warner Bros. and NBCUniversal and is a partner at consulting firm Prophet.
If the TV network owners all were to make their NFL games available to streaming-only audiences, "it's going to accelerate the decline of pay-TV subscriptions, which already largely subsidizes sports in this country at the moment. That's going to be an earth-moving moment," Kosner said.
The earth is moving, though. The pay-TV industry lost 6 million subscribers in 2021, according to research firm MoffettNathanson, and two of the companies that own NFL rights — Disney and NBCUniversal — each reorganized their companies around streaming last year. So, for as much as the latest NFL deals suggest the TV market isn't changing all that much as streaming takes center stage, it is changing, but the companies involved are largely staying the same. "Ninety percent of [NFL games] are staying with established partners who built new streaming assets," Crakes said.
The TV network owners' primary motivation for paying up to retain their NFL rights may have been to protect their legacy linear businesses, but at least a contributing factor was likely that traditional TV's most prized programming could prove just as valuable in building up their streaming businesses.
Offering NFL games could help the networks' standalone streamers to contend with the likes of Netflix and WarnerMedia's HBO Max in the war for people's streaming subscription budgets. Not only may people be more likely to sign up for Peacock or Paramount+ because of the NFL's availability, but they may be more likely to stay subscribed. "Fewer people are going to drop subscriptions from September through February because of the power of NFL programming," Kosner said.
That power was not lost on Amazon whose acquisition of NFL rights should not be overlooked. While last year Netflix had hits like "Tiger King" and "Queen's Gambit," Disney+ had "Hamilton" and "The Mandalorian" and HBO Max had "Wonder Woman 1984," Amazon Prime Video "didn't really have a moment. There was just no news about Amazon," said Shin. That has now changed. Whether it amounts to much by way of drastically increasing Amazon Prime Video's audience remains to be seen, but it will likely increase the competition among TV networks and streamers for live sports rights overall.
"Amazon's aggressive move into sports will neither be their last nor are they likely to be the only digital entity to get into sports," said Kosner. "This might have been the moment that broke the dam a little bit."
https://digiday.com/?p=406959
This week's Future of TV Briefing looks at the post-strike landscape for producers preparing to pitch projects to TV networks, streaming services and film studios.
This week's Future of TV Briefing looks at what an industry group's conditional certification of three measurement currency contenders signals about the TV ad business's measurement overhaul.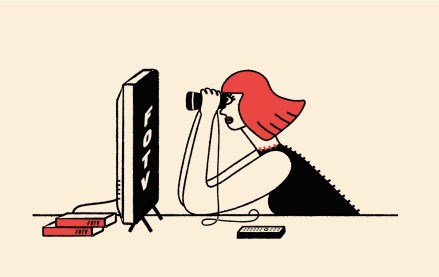 This week's Future of TV Briefing offers an updated list of the key terms that can cause confusion when talking about the TV, streaming and digital video industry.