Future of TV Briefing: Free, ad-supported streaming TV platforms are cable TV's streaming heirs
March 24, 2021 • 10 min read
•
•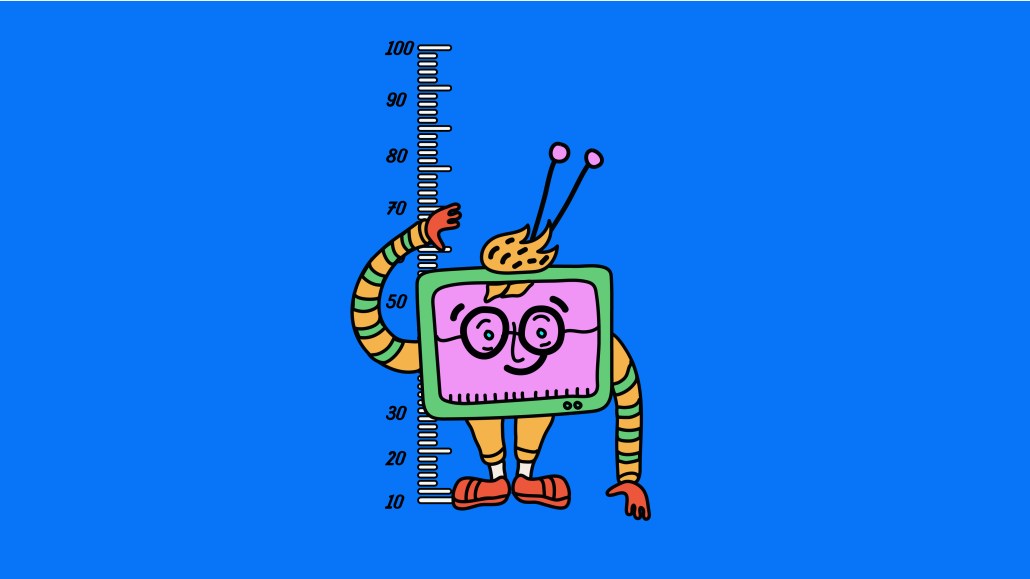 Ivy Liu
This Future of TV Briefing covers the latest in streaming and TV for Digiday+ members and is distributed over email every Wednesday at 10 a.m. ET. More from the series →
The Future of TV Briefing this week looks at how free, ad-supported streaming TV platforms like Roku's The Roku Channel are pushing into original programming and assuming the role of streaming's cable TV networks.
FASTs get with the originals program
Peacock's programmatic advertising pitch
Amazon's streaming ad business, Hollywood's lost generation and more
FASTs get with the originals program
For all the attention that free, ad-supported streaming TV platforms like Roku's The Roku Channel and ViacomCBS's Pluto TV have received over the past few years, that segment of the streaming market has taken a backseat to subscription-based streamers like Disney+ and Netflix. But now that these so-called FAST services are increasingly pushing into original programming, they are putting themselves in a position to attract more attention from audiences as well as producers and advertisers — and to situate themselves as streaming's version of cable TV networks.
The key hits:
Roku's The Roku Channel, ViacomCBS' Pluto TV and Fox's Tubi are making moves to distribute original programming on their platforms.
While not expected to pay as much for shows as Netflix, the platforms' budgets are expected to resemble cable TV networks, and producers hope to retain more rights for the lower fees.
Original shows should improve the platforms' standing when vying for advertisers' streaming dollars.
After Amazon's IMDb TV premiered its first original shows last year, The Roku Channel, ViacomCBS's Pluto TV and Fox's Tubi are making their own forays into exclusive programming. Since January, Roku has acquired Quibi's show library as well as the library and production studio of This Old House to fill The Roku Channel. The CTV platform has also posted a job listing that mentioned plans for a "slate of original content" and debuted its first exclusive series on March 19. Meanwhile, Pluto TV and Tubi are talking with entertainment companies about original programming for their respective platforms, according to Bloomberg. 
In all three cases, the FAST platforms are considered to still be sorting out their original programming ambitions, according to three entertainment executives who have talked with Roku, Pluto TV and/or Tubi about original programming. Roku, for example, is "having talks about original series, but every time we've reached out, [the response from Roku executives has been] 'We need to see how the Quibi library does first,'" said one entertainment executive.
Nonetheless, an image is emerging among show makers and ad buyers of how these FAST platforms fit into the broader streaming landscape. "These apps are becoming cable networks," said one agency executive.
"For Tubi, that's exactly the mandate: They're filling in for cable. What would TNT have bought?" said a second entertainment executive who has discussed original programming with the Fox-owned FAST platform.
Amazon's IMDb TV has offered the clearest example of the FASTs' role as streaming heirs to cable TV networks. The platform has offered cable TV-sized budgets for original shows — low- to mid-six figures for unscripted shows and higher amounts for scripted series — as Digiday previously reported. The e-commerce giant's service is even rebooting a former TNT show, "Leverage." It is also adopting the traditional TV model of recycling established successful shows by spinning off Amazon Prime Video's "Bosch" into a new series to debut on the ad-supported streamer.
The programming slates from Roku, Pluto TV and Tubi are expected to take a similar form, according to the entertainment executives. Because these platforms are freely available and rely solely on advertising for revenue, they are in the market for shows that will appeal to a broad audience but be relatively inexpensive to produce, the executives said. Although Bloomberg reported that Tubi has discussed paying up to $4 million per episode, the executives interviewed for this article anticipate typical show budgets hewing closer to the low six-figure range. "Cable network budgets," said the second entertainment executive.
In other words, the FAST platforms are in the market for the types of series that have long-littered linear TV's cable networks but are becoming rarer as TV networks lean on spin-offs of existing shows and subscription-based streamers prioritize splashier series. "It's a gap that a lot of the streamers are leaving. They're so focused on the high-end stuff that they're leaving a lot of room for fun entertainment," said a third entertainment executive who cited TLC's "Honey Boo Boo" and History's "Swamp People" as examples.
At first glance, the lower budgets would appear to be less attractive to show makers. But that's not necessarily the case. Less money upfront from the FAST platforms could mean the opportunity for producers to make more money in the future.
Netflix may pay top dollar for shows, but it also demands full perpetual ownership over those shows, eliminating the option for producers to shop a show around internationally or to sign syndication deals with other streaming services or TV networks after a period of time. In contrast, in exchange for the lower fees from the FAST platforms, the entertainment executives expect to retain ownership over their shows with options to eventually license them elsewhere or distribute them on their own properties. "What we like about those platforms is their rights are generally going to be more limited and afford us flexibility," said the first entertainment executive.
Another consideration among show makers is that the FAST platforms may have more incentive than the likes of Netflix to promote their shows, in part, because they need to establish themselves as hubs for original shows and not just receptacles for programming recycled from TV and YouTube.
"Netflix is the big monster that eats everything. Every week they have to put out new stuff, and your show might be lost in that whole shuffle. Whereas if you're the belle of the ball for IMDb TV or Roku, you're special to them. They will treat your show really well and put it everywhere. That's attractive to creators right now," said the second entertainment executive.
Moreover, because these platforms are reliant on ad revenue, they not only need to attract large numbers of viewers to sell more ads but they need to offer up attractive programming to entice advertisers to pay more to advertise against those shows. At the moment, advertisers see the FAST platforms as largely supplementary streaming inventory and prioritize spending money with the major ad-supported streamers like Hulu that already air original shows. The FAST platforms' own original shows could lead ad buyers to update their evaluations.
"Them getting into originals will definitely change their standing. But we're not there yet because we haven't seen their slates yet," said the agency executive.
Confessional
"Things are, for sure, opening back up. I had a conversation with Netflix yesterday, and they're green-lighting 50 movies right now. It's almost like, how can they manage it all?"

— Entertainment executive
Stay tuned: Peacock's programmatic advertising pitch
NBCUniversal will start selling Peacock's ad inventory programmatically in the fourth quarter of 2021, according to Krishan Bhatia, president and chief business officer of advertising sales at NBCUniversal. The move will open up the streaming service to more advertisers, though NBCUniversal is managing how much it is opening up the streamer.
Peacock is not opening up the streamer to everyone. But at the same time as NBCUniversal injects more streaming inventory into the programmatic market, the move could have the effect of tightening up the market.
NBCUniversal will make all of Peacock's inventory available for purchase programmatically, but the Comcast-owned media conglomerate will not be artificially opening up more inventory by inserting more ads on the streaming service, according to Bhatia. Peacock currently runs no more than five minutes' worth of ads per hour of programming and limits its standalone Prime Pod commercial pods to 60 seconds. "We're not intending to change the ad load or the experience," Bhatia said.
NBCUniversal is choosing to maintain Peacock's ad load so as to not mar the viewing experience by overwhelming people with so many ads that they opt to sign up for the ad-free tier or tune out altogether. That's good news for ad buyers who have been keeping an eye on how many ads streamers show because they are worried about an abundance of ads annoying audiences.
A challenge, however, would be whether NBCUniversal will have enough ad slots available to accommodate the increased demand it is likely to receive from advertisers once Peacock's inventory becomes more widely available without that additional demand raising prices to the point of pushing away too many advertisers. "The streamers that the networks own are really tight in avails right now," said one agency executive.
NBCUniversal appears to have considered this and will not be opening up Peacock to the entire programmatic marketplace. Initially, the streamer's inventory will only be available for programmatic purchase through programmatic guaranteed deals in Q4 and through private marketplace deals sometime later, according to an NBCUniversal spokesperson. Of course, another consideration in NBCUniversal's decision to limit Peacock's programmatic availability may be NBCUniversal's aim to get primetime TV ad prices for Peacock's inventory in this year's upfront negotiations.
Numbers don't lie
1.1 billion: Number of subscriptions to streaming services worldwide.
$25 billion: How much money U.S. streaming services lose in potential revenue because of password sharing.
53%: Netflix's and Amazon Prime Video's combined share of streaming viewership time in December 2020.
What we've covered
What the NFL's latest rights deals signal for the future of TV and streaming:
While Amazon has secured exclusive rights to Thursday Night Football, traditional TV network owners retained the majority of NFL games.
The TV networks will use the game to protect their linear businesses and build up their streaming operations.
Read more about the NFL here.
Black creators say TikTok's problems with race and diversity persist:
TikTok failed to pay certain creators for creating content for the app and removed posts without explanation.
The app also seemed to prioritize showing white creators' content in search queries.
Read more about TikTok here.
Why Anheuser-Busch is creating a TV show:
Anheuser-Busch will premiere a sports interview show on free streaming platform Ficto on March 25.
The brand co-owns and co-financed the show.
Read more about Anheuser-Busch here.
Team Whistle expands original programming as it chases more brand deals at higher prices:
In the past six months, Team Whistle launched eight new shows and will debut five more in the next two months.
The media company is seeing four to five times more revenue from Facebook so far this year.
Read more about Team Whistle here.
What we're reading
Amazon's streaming ad business:
Streaming ads are becoming big business for Amazon, outpacing its more established and still-larger search and display advertising revenue streams, according to The Wall Street Journal. However, the e-commerce giant still doesn't have enough top-tier programming to offer on its ad-supported streaming services, like IMDb TV. But the company does have the advantage of its e-commerce platform, such as by testing a way to retarget IMDb TV viewers with ads on Amazon's site.
Hollywood's lost generation:
Many up-and-coming employees in the entertainment industry lost their jobs during the pandemic and have had a hard time making it back into the business, according to The Hollywood Reporter. While physical production has been ramping up, the entertainment job market has hardly picked up, and people are having to rely much more on personal connections to get jobs. Or they're choosing to leave the industry altogether.
Connected TV's ad fraud problem:
Ad fraud continues to grow as an issue in the connected TV market, according to Bloomberg. GroupM said that CTV advertising has become the biggest area for ad fraud. Ad fraud is a rising issue in CTV because of the growing amount of money advertisers are spending on the medium and the relatively nascent development of its programmatic infrastructure that allows for bad actors to exploit the market.
A Twitch streamer's subscriber spree:
Twitch streamer Ludwig Ahgren live-streamed his life nearly nonstop for five days in order to get people to sign up for paid subscriptions to his channel, according to The New York Times. There are other streamers hosting these so-called "sub-a-thons," in which the streamer agrees to take some action — such as eating spicy food — in exchange for someone purchasing a subscription. The things people will do for money and the things people will do with their money…
https://digiday.com/?p=407076
This week's Future of TV Briefing looks at how this year's upfront and recent announcements from AMC Networks and Paramount indicate the progression of programmatic in the TV and streaming ad market.
This week's Future of TV Briefing looks at how major streaming service owners' subscription business fared in the third quarter of 2023.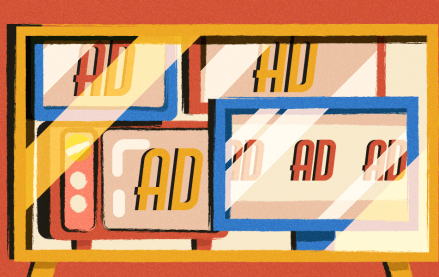 This week's Future of TV Briefing looks at what TV and streaming companies' latest quarterly earnings reports indicate about the state of the TV advertising market.