Future of TV Briefing: Demand-side platforms stand to play a more important role in the ad-supported streaming market
May 11, 2022 • 8 min read
•
•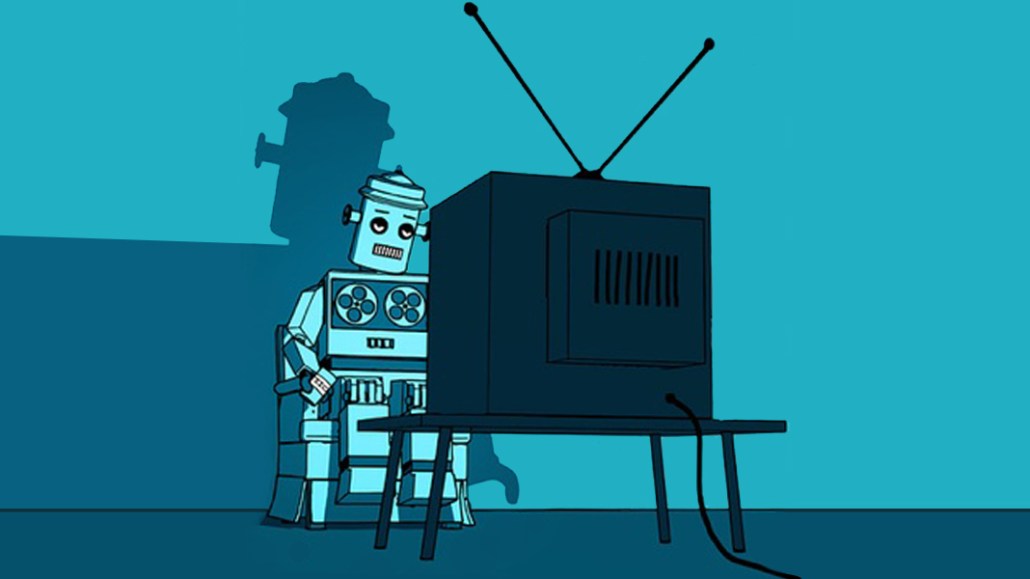 This Future of TV Briefing covers the latest in streaming and TV for Digiday+ members and is distributed over email every Wednesday at 10 a.m. ET. More from the series →
This week's Future of TV Briefing looks at Samsung's pitch for advertisers to run their upfront deals through its demand-side platform and the potential for other streaming ad sellers to follow suit.
Demand on the side of the platforms
Cord-cutting in Q1 2022
Netflix's Q4 ad plans, streaming's financial tipping point, Hollywood's masks come off, the company cornering the kids' market and more
Demand on the side of the platforms
The key hits:
Samsung wants advertisers to use its DSP to manage their upfront deals with TV networks.
The proposal highlights the central role of DSPs to the streaming ad market.
While managing upfront deals through a platform's DSP could address advertisers' reach and frequency frustrations, it also raises questions of potential conflicts.
Of all the battlegrounds in the ad-supported streaming war, the front featuring demand-side platforms may be among the most under-the-radar — and potentially among the most impactful. Given that programmatic will play an increasingly important part in the streaming side of this year's upfront negotiations, the DSP as advertisers' programmatic buying tool stands to take on an even more critical role in the streaming ad market.
Connected TV platform owner Samsung seems to recognize the DSP's rising central role, as evinced by its NewFront presentation last week. The company proposed advertisers use Samsung's DSP to manage their traditional TV upfront buys when ads are running on Samsung's CTV platform. The CTV platform owner was effectively saying to advertisers, "Do your deals with the TV networks, and then let our ad buying tool manage — and, crucially, monitor — the execution of those deals and let you know how they performed."
The pitch makes sense on paper and underscores the underlying reason for DSPs' importance in the ad-supported streaming market. Advertisers and their agencies are regularly grousing about the challenge of managing their streaming campaigns' reach and frequency, and the enlistment of the CTV platform's DSP would enable advertisers to take into account not only the ads purchased through the DSP but also the ads purchased directly from TV networks as part of advertisers' and agencies' upfront deals.
"If you're an advertiser that has upfront or committed spend, the ability to manage them in one platform is going to be attractive to your in-house teams or your agency teams, and the ability to manage things like reach and frequency holistically and hopefully to measure things holistically are definitely good benefits," said Kevin Cahn, associate vp of the video center of excellence at marketing services consultancy Kepler Group.
However, Samsung's pitch also positions the DSP as a potential Trojan horse. Samsung is not an impartial party. The company sells ads across its free, ad-supported streaming TV service and third-party streaming services on its CTV platform and competes for advertisers' budgets against TV networks and streaming services. An advertiser opening the scope of its upfront deals to Samsung's DSP would enable the DSP to judge the efficacy of those upfront deals because the DSP will be able to track reach and frequency and sell advertisers on inventory to target unreached audiences. Theoretically, the DSP would be objective in their tracking and recommendations, but some ad buyers are wary of the potential for DSPs owned by streaming ad sellers to direct ad dollars to the sellers' own inventory.
To be clear, the latter concern does not only apply to Samsung's DSP. It applies to any DSP that is owned by a streaming ad seller. That especially includes Amazon's DSP, which allows advertisers to use Amazon's shopper data to buy ads on the e-commerce giant's CTV platform; Google's Display & Video 360 DSP, which has been the exclusive DSP with access to YouTube's inventory; and Roku's OneView DSP, which has exclusive access to Roku's FAST service The Roku Channel as well as the platform's proprietary audience data.
"If Roku is managing all of that and they're managing the distribution and they're managing it through their own algorithm, what's to say they're going to change it and make it favor themselves?" said Scott Marsden, evp, media & analytics and vp, data & analytics at ad agency Quigley-Simpson, during an on-stage session at the Digiday Programmatic Marketing Summit on May 4.
"They want you to do all the dirty work on their platforms," said an agency executive of Amazon, Samsung, Roku and Google/YouTube. "They know it's not just monitoring but management we want. Another thing to consider: Are we going the agnostic route in working with a DSP like The Trade Desk that is not tied to media or go with [Roku's DSP] OneView or Amazon's DSP or [Google's DSP] DV360? And if we go with one of those, then what challenges lie ahead in terms of a one-stop full understanding of frequency and reach?"
As the agency executive alluded, another consideration for advertisers is that, while plugging their upfront deals into CTV platform-specific DSPs can help to manage reach and frequency on those respective platforms, it limits their ability to manage reach and frequency across various CTV platforms.
Conversely, however, there are plenty of reasons for advertisers to be using the platforms' DSPs, at least in tandem with an independent DSP. The platforms' DSPs are able to tap into the platforms' proprietary first-party data, which can include the viewing data collected via automatic content recognition technology built into smart TVs. Additionally, the platforms typically give their own DSPs exclusive access to the platforms' owned-and-operated inventory.
"The walls are going to be there for some time, specifically as long as each platform's data and O&O inventory is made exclusive to that specific platform," Cahn said.
So the question is not whether advertisers will choose between the platforms' DSPs and independent DSPs. For now, advertisers are continuing to support both in tandem. Instead, the question is what role will DSPs play in this year's upfront negotiations.
What we've heard
"Are we at the point where I believe you can create a breakout [free, ad-supported streaming TV] channel? Not just content that people watch but truly create a destination out of a FAST channel? I don't know if anyone has tried that yet."

— Streaming executive
Trend watch: Cord-cutting in Q1 2022
The first quarter of the year is typically high time for people to cancel their pay-TV subscriptions, especially once football season wraps up. Q1 2022 seems to have been no different in that respect. However, after the pace of cord-cutting slowed during the pandemic, it appears to have ramped up again.
In Q1 2021, pay-TV services combined to lose an estimated 1.4 million subscribers, per Variety. In Q1 2022, a sample of six pay-TV services surpassed that amount, and that sample does not include major pay-TV providers DirecTV, Hulu + Live TV and YouTube TV.
Dish Network: Lost 462,000 subscribers
Comcast: Lost 512,000 subscribers
Charter: Lost 123,000 subscribers
Altice: Lost 74,000 subscribers
Sling TV: Lost 240,000 subscribers
FuboTV: Lost 74,000 subscribers
As streaming pay-TV providers, Sling TV's and FuboTV's subscriber losses seem particularly notable. Streaming pay-TV services were supposed catch at least some of the traditional pay-TV subscribers cutting the cord, and they have. However, as MoffettNathanson senior analyst Craig Moffett identified, Sling TV's subscriber base has now shrunk to the size it was in 2017.
The view of the streaming pay-TV market should be further clarified on Wednesday after Disney reports earnings and shares whether Hulu's base of 4.3 million streaming pay-TV subscribers, as of Jan. 1, grew or shrunk.
Numbers to know
38%: Percentage share of TV episodes in the 2020-21 season that were directed by women.
9.5 million: Number of streaming subscribers that AMC Networks had at the end of the first quarter of 2022.
-13%: Expected percentage decline in smart TV shipments in 2022 compared to 2021.
>$1 billion: How much money sports streamer DAZN reportedly lost in 2021.
What we've covered
The ANA's cross-media measurement effort is taking too long, say agencies:
The ANA is nearly a year into its three-year effort to create a cohesive cross-media measurement blueprint.
Some agency executives are frustrated with the pace of progress, while others are concerned about conflicts of interest.
Read more about the ANA's cross-media measurement effort here.
As working with creators is normalized, marketers tweak how they approach doing so:
Most major brands are working with creators in some fashion these days.
Brands are trying to get away from viewing creators as media channels.
Read more about marketers' approaches to creators here.
TV networks, streamers concentrate on content categories on NewFronts Day 4:
On the final day of NewFronts, TV networks, streaming services and digital video publishers pitched new ad-supported programming and streaming properties.
A pair of measurement providers also took the stage, with one looking to sell more than measurement.
Read more about NewFronts Day 4 here.
Media companies and social platforms tout their connections to diverse communities on NewFronts Day 3:
Social platforms and Black-owned publishers took the stage to urge ad buyers to spend more money to reach diverse audiences.
TikTok announced its first ad revenue share program for creators.
Read more about NewFronts Day 3 here.
Why Twitch signaled a recommitment to creators at IAB NewFronts:
The Amazon-owned platform has struggled to keep some of its high-profile creators as engaged and active as they once were.
A new Twitch program called "For Twitch, With Twitch" features creator-driven content curated specifically for advertisers.
Read more about Twitch here.
What we're reading
Netflix eyes Q4 for ad-supported push:
Netflix CEO Reed Hastings may have said the subscription-based streamer is trying to figure out adding an ad-supported tier "over the next year or two," but the company has told employees it's looking to launch its ad business in the fourth quarter of this year, according to The New York Times.
Streaming's financial tipping point:
Netflix's subscriber growth struggles have thrown into sharp relief the challenging economics of the subscription-based streaming business and raise the question of what other revenue sources — such as selling shows to traditional TV — are these streamers willing to tap, according to the Los Angeles Times.
The streaming subscriber growth slowdown has opened a window for free, ad-supported streaming TV services to seize audiences' attention, and they seem to be trying to seize the opportunity, according to Vulture.
Film and TV studios and unions have agreed to update the COVID protocols for productions and allow cast and crew members to work without masks, according to Variety.
The company cornering the kids' market:
Moonbug Entertainment — the company behind kids' programming phenom "CoComelon" — takes a very analytics-driven, "Moneybag"-esque approach to the programs it produces, according to The New York Times.
Trade orgs appraise measurement currencies:
The Association of National Advertisers, the American Association of Advertising Agencies and the Coalition for Innovative Media Measurement are teaming up to assess the measurement providers seeking to serve as the currency on which TV ad deals are based, according to Broadcasting & Cable.
https://digiday.com/?p=447629
This week's Future of TV Briefing looks at what an industry group's conditional certification of three measurement currency contenders signals about the TV ad business's measurement overhaul.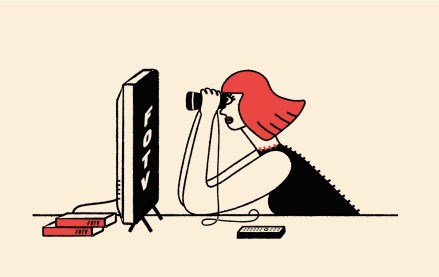 This week's Future of TV Briefing offers an updated list of the key terms that can cause confusion when talking about the TV, streaming and digital video industry.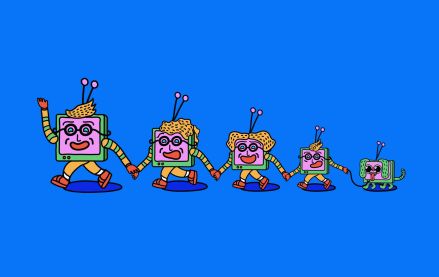 This week's Future of TV Briefing looks at what the Disney-Charter pay-TV distribution deal seems to indicate about the increasingly more-complementary-than-contentious relationship between traditional TV and streaming.