Future of TV Briefing: Why programmatic guaranteed deals will be a focal point in this year's TV upfront ad market
March 30, 2022 • 6 min read
•
•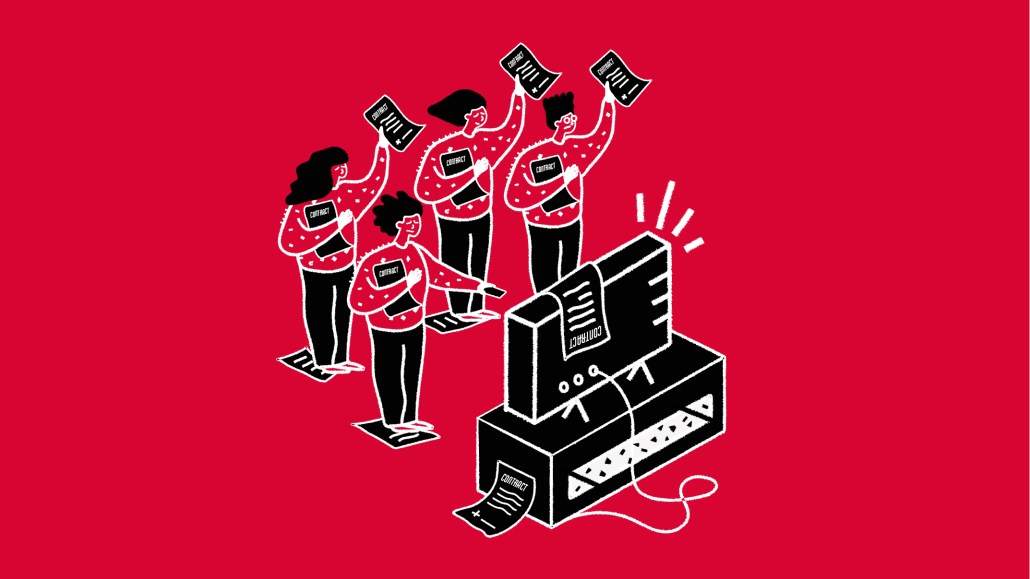 Ivy Liu
This Future of TV Briefing covers the latest in streaming and TV for Digiday+ members and is distributed over email every Wednesday at 10 a.m. ET. More from the series →
This week's Future of TV Briefing looks at why programmatic guaranteed deals may be a particularly hot topic during this year's upfront negotiations.
Programmatic upfront and center
Measurement accreditation delay, YouTubers' back catalogs, broadcast TV's pilot season and more
Programmatic upfront and center
The key hits:
Programmatic has become a pillar of the annual upfront ad market.
TV networks prefer programmatic guaranteed deals, whereas advertisers and agencies prefer private marketplace deals.
The divergent views stand to make programmatic a potentially contentious topic at the negotiating table.
An increasing amount of money committed in this year's annual TV advertising upfront market will likely be spent programmatically. "We're projecting 15% to 25% greater amount of dollars going programmatic streaming this year versus last year," said one agency executive. However, programmatic is not necessarily overtaking the upfront.
The buying method associated with real-time bidding is not so much updating the traditional upfront model as it is reinforcing the advertising futures market. That's thanks to the preference among TV networks for striking programmatic guaranteed deals in the upfront, which is rankling some ad buyers. "It's like modifying an upfront model for programmatic. It's taking the upfront mode and shoving it into a programmatic market," said a second agency executive.
Programmatic figures into the upfront deals struck between TV networks and advertisers and their agencies in two primary ways: programmatic guaranteed deals and private marketplace deals. In both instances, the TV networks are giving ad buyers programmatic access to inventory that either isn't available in the open programmatic market or before it becomes available for any advertiser to buy sans commitment. However, there's a crucial distinction between PG and PMP deals. In the former, the seller controls the transaction; in the latter, the buyer has the control.
"With a PG deal, buyers don't decision; sellers are decisioning on behalf of buyers," said a the first agency executive. "Digital and programmatic people [on the advertiser and agency side] have grown accustomed to buyers calling the shots. That's where some of the hang-up has been."
That snag evinces a natural collision between the upfront model and programmatic buying. The upfront originated as a way for TV networks to secure ad revenue months in advance in order to ensure they could cover their programming costs. Meanwhile, programmatic buying originated as a means to make it easier for advertisers to pick up inventory on the fly through real-time auctions. Therein lies the rub. TV networks don't want to give up the revenue assurance that the upfront has provided them for decades.
Enter PG deals that require advertisers to commit to spend a specified amount of money ahead of time but take advantage of programmatic tools to fine-tune when their ads are run, including to whom they are shown and when.
As TV networks have amassed more streaming and digital video inventory to sell in the upfront — and as more digital-native advertisers like tech companies and direct-to-consumer brands participate in the upfront market — the networks adopted programmatic as an option for upfront ad buyers. But in embracing programmatic, the networks didn't want to let go of the upfront's revenue assurance. So they have been pushing advertisers and their agencies to agree to PG deals instead of PMP deals.
"PMP commitments aren't commitments against audience or inventory. That's why networks don't want them because they can't manage yield," said a third agency executive.
"If you talk to the sellers, all they talk about is PG. PMP doesn't come out of their mouth," said the second agency executive.
To be clear, the TV networks do agree to PMP deals in the upfront. But they tend to limit the level of inventory and audience available to be secured via that route, whereas they are willing to open up more of their inventory, including in-demand audience segments and categories, to PG deals. "The only way you're going to get a commitment of scale against an audience like [the hallowed 18-34-year-old age group] from NBC or Disney is when you commit to buying that audience across all quarters in a PG form," the third agency executive said.
Advertisers and agencies, for their part, would prefer PMP deals because of the control they provide to the ad buyers in managing how and when their ads do — or do not — run, which helps them keep a handle on how much money they spend overall. "We'd rather do everything as PMP. I'm OK fixing the price of inventory, but variable volume is what we want. We don't want to commit to specific volume levels," said the second agency executive.
The opposing programmatic preferences sets up for something of a showdown in this year's upfront market.
The agency executives interviewed for this story plan to push for PMP deals and expect the networks to push back with PG deals. How the stand-off will resolve itself remains to be seen — though this year's upfront does seem set to be another seller's market — but there appears to be at least one assurance: "Programmatic is a pillar of the upfront negotiations now," said the first agency executive.
What we've heard
"Overestimating to be safe is working against us as a marketplace. Because when we all do that, you're going to drive up inflation even higher."

— Agency executive on advertisers and agencies overcommitting in the upfront market
Numbers to know
$16 billion: How much money a group of private equity firms will pay to acquire Nielsen.
15.4 million: Number of people who tuned in to the Academy Awards this year.
497 million: Number of people in India who used streaming services in 2021.
18%: Year-over-year decline in cable TV viewership so far in 2022.
<4,000: Number of TV episodes that YouTube is making available on its free, ad-supported platform.
37%: Percentage share of streaming subscribers who canceled a subscription in the past six months.
What we've covered
'Hell's Kitchen' producer Arthur Smith reflects on how production has and hasn't changed since the pandemic:
Smith had six shows set to start production when the pandemic brought the industry to a halt.
In the past year, his company has produced more than 200 hours of programming, including two seasons of "Hell's Kitchen."
Listen to the latest Digiday podcast here.
Why more TV ad dollars aren't following audiences to digital and social video:
Advertisers' marketing mix models don't properly value digital and social video.
The models' limitations, in turns, are limiting TV ad dollars from shifting online.
Read more about TV ad dollars' holdup here.
Why some esports organizations are prioritizing growth on TikTok:
Esports organizations' TikTok strategies split between producing original videos or uploading in-game footage and gameplay highlights.
The organizations are also making an effort to post a new video at least every day on TikTok.
Read more about esports orgs' TikTok approaches here.
What we're reading
Measurement accreditation delay:
The Media Rating Council is unlikely to accredit Nielsen's and Comscore's measurements in time for this year's upfront negotiations, according to Broadcasting & Cable.
YouTubers' video catalogs are a cash cow:
Companies like Spotter and Jellysmack are paying thousands to millions of dollars to YouTube creators to license the rights to their back catalogs, according to Bloomberg.
Broadcast TV networks' slim pilot pickings:
Broadcast TV networks are ordering 20% fewer pilots for new TV shows than they did a year ago, as they shift away from the traditional model of timing their new show stock-ups to the upfront presentations in May, according to Variety.
Patreon's role in the creator economy:
Subscription platform provider Patreon sees half of people's payments going to creators who make $12,000 to $120,000 a year and is expanding its work with creators with an upcoming native video product, according to Fast Company.
https://digiday.com/?p=443103
This week's Future of TV Briefing looks at what an industry group's conditional certification of three measurement currency contenders signals about the TV ad business's measurement overhaul.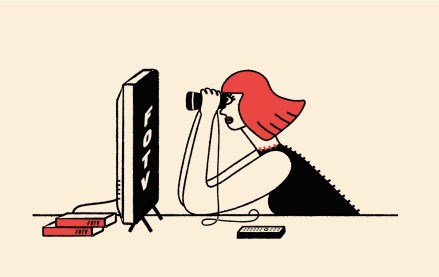 This week's Future of TV Briefing offers an updated list of the key terms that can cause confusion when talking about the TV, streaming and digital video industry.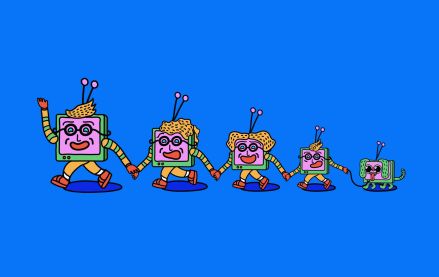 This week's Future of TV Briefing looks at what the Disney-Charter pay-TV distribution deal seems to indicate about the increasingly more-complementary-than-contentious relationship between traditional TV and streaming.