Future of TV Briefing: Free, ad-supported streaming TV bubble nears an inflection point
January 20, 2021 • 8 min read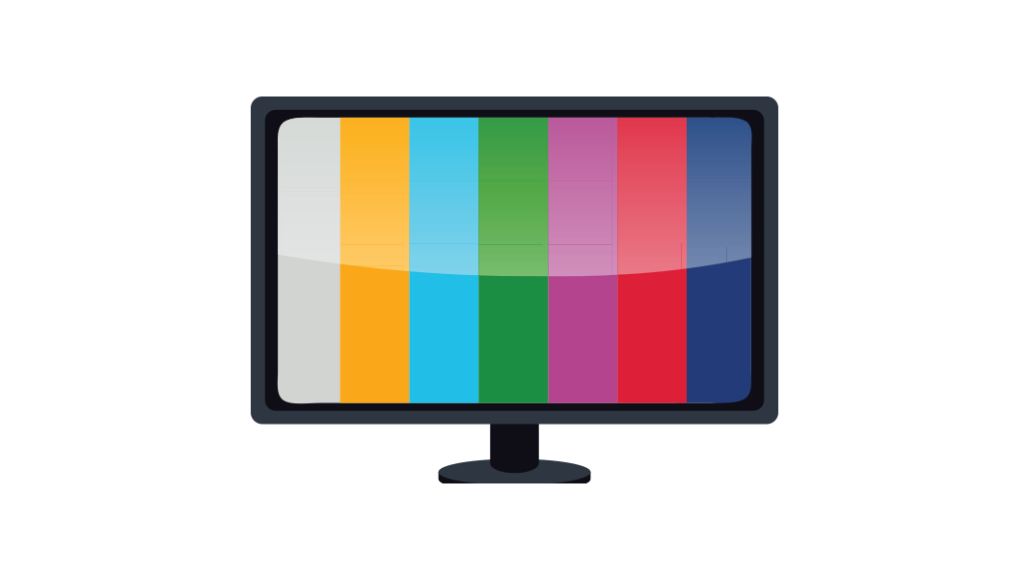 This Future of TV Briefing covers the latest in streaming and TV for Digiday+ members and is distributed over email every Wednesday at 10 a.m. ET. More from the series →
The free, ad-supported streaming TV market has quickly expanded to the point of becoming overgrown. Now it's in need of some pruning.
By carrying a mix of 24/7 streaming channels as well as on-demand movies and TV shows, the so-called FAST services — which include ViacomCBS's Pluto TV, Samsung's Samsung TV Plus and Roku's The Roku Channel — aim to ape traditional pay-TV providers, but applied to streaming and available a la carte.
The FAST landscape resembles the pay-TV ecosystem in another way: In both cases, the competing companies offer nearly identical products, with the programming available from one provider usually also available from its rivals.
However, while pay-TV providers typically set themselves apart by only being available in certain geographies, FAST platforms are not limited by such boundaries. The lack of dividing lines has helped to fuel the respective services' growth, but also blurs them together in the minds of media and advertising executives as well as potentially audiences. "There's overlap, and that needs to be figured out over time and be ironed out. Who wins out here?" said one agency executive.
Media executives that operate 24/7 streaming channels on and license programming to the FAST platforms are similarly anticipating a shake-out. "It's so cluttered at this point," said one media executive. This person was referring to not only the platforms, but also the programming they carry. The ability to spin up a linear programming feed and distribute it as a 24/7 channel across multiple FAST platforms lowered the barrier to entry for media companies to shift to streaming.
However, now media executives see that the surplus of streaming channels and FAST platforms is becoming superfluous. The executive likened the hundreds of 24/7 channels available on the FAST platforms to the hundreds of linear channels available on pay-TV services. "You had all these channels, and it got to be too much, and no one was watching any of this shit, and it devalued all of the [pay-TV providers] as a whole," the executive said.
As a result, media companies are taking it upon themselves to institute some scarcity. A second media executive said, in the past year, they removed their programming from one FAST platform and turned down a distribution deal with a second FAST platform because of commodification concerns. "Does it dilute you too much?" this executive said.
The lack of differentiation among the various FAST platforms has reinforced ad buyers' view of them as a single bucket — and that can be beneficial. Stories about Pluto TV reaching 28.4 million monthly viewers and companies including Amazon, Comcast, Fox and Vizio building or buying their way into the FAST game have helped to legitimize the nascent market and create a "rising tide lifts all boats" scenario. But ad buyers are now swimming in free, ad-supported streamers and see them en masse as secondary to Hulu and the other major ad-supported-streamers — such as Discovery's Discovery+, NBCUniversal's Peacock, ViacomCBS's Paramount+ and WarnerMedia's HBO Max — flooding the market.
In order for the FAST platforms to fend off this influx of competition, "you have to differentiate yourself," said a second agency executive. And they are in the process of doing so.
Roku's acquisition of Quibi's programming library to fill The Roku Channel is the latest example of a FAST platform seeking to separate itself by offering exclusive programming. Similarly, Pluto TV, Sinclair's STIRR and Vizio's Watch Free have added more proprietary channels by licensing movies and TV shows from media and entertainment companies to curate for the platforms' own channels, and Amazon's IMDb TV began acquiring original shows. Additionally, platforms including Pluto TV, The Roku Channel and IMDb TV have updated their user interfaces in the past year in order to promote their platforms' programming.
It remains to be seen how much these programming exclusivities will affect viewership. But agency and media executives expect that, just as subscription-based streamers like Netflix count on original content to stand out to audiences, the same will be true for the FAST services. "Original content and exclusivity will drive more consumers to your platform," said the second agency executive. By extension, that may drive viewers away from rival platforms.
Media companies are anticipating this separation of the FAST platform pack. As they sign or renew distribution deals with the platforms, they are setting up those arrangements to adapt as winners and losers emerge. "You want to do a one-year deal and see how a platform grows and what promotion it will do to be successful. If things don't work out, you don't want to be in a three-year deal," said the second media executive.
Confessional
"One of our challenges right now with Facebook is it seems our demo [of millennial-aged men] is not really on the platform as much as it used to be."

— Media executive
Stay tuned: Samsung's CTV strong-arming
Samsung is joining the ranks of Amazon and Roku as a connected TV platform that is getting more aggressive when negotiating distribution deals for media companies' streaming services. NBCUniversal has yet to reach a deal with Samsung to make Peacock available on Samsung's smart TVs, according to The Information.
The stalemate likely involves Samsung wanting to be able to sell a share Peacock's ad inventory. Samsung has been building up its streaming ad sales over the past couple years, and, as a high-end ad-supported streamer, Peacock's logo on Samsung's pitch deck could help the TV manufacturer to win over advertisers. But NBCUniversal would be likely worried about that inventory availability diluting its own sales pitch, especially as it begins to open up Peacock beyond its initial group of exclusive launch advertisers.
NBCUniversal would have reason to worry about competing with Samsung to sell its own streaming inventory. Samsung's sales pitch has strengthened over the past year, and the platform has become a more attractive path to streaming audiences for advertisers, according to agency executives.
"I think it took a while for Samsung to get their sea legs in how to position themselves in market and sell their inventory," said one agency executive. "We looked at them a few years ago when Roku [ad sales] had just begun to ramp up, but they were difficult to work with and did not have a robust sales staff. That's what has been different now: staff and service. And the scale is certainly there."
Numbers don't lie
53.6%: Share of Netflix's U.S. employees who are white.
43: Days until ViacomCBS debuts Paramount+ on March 4.
24.9%: Month-over-month decline in Los Angeles film permit applications in December.
24: Number of hours after a video has been uploaded for which YouTube creators will be able to break down the video's viewership through a new "First 24 Hours" metric.
Trend watch: Streamers' new subscribers
"Wonder Woman 1984" may not be a good movie (feel free to @ me: @petersontee), but premiering it on HBO Max was a good move for WarnerMedia's streaming business. In the fourth quarter of 2020, HBO Max gained the largest share of new streaming subscribers in the U.S. among paid streamers, according to research firm Kantar.
HBO Max: 19.2% of new subscribers
Amazon Prime Video: 18.2%
Hulu: 13.7%
Disney+: 13.0%
Netflix: 7.4%
Apple TV+: 5.9%
Netflix coming in fifth may seem surprising, but it shouldn't. Kantar is counting the new subscriptions that people signed up for in the fourth quarter, and a significant share of the people who signed up for HBO Max, Amazon Prime Video, etc. in Q4 likely already have Netflix subscriptions — as the dominant streamer evinced in its latest earnings report.
At the end of 2020, Netflix had 203.7 million paid subscribers, a 22% increase year over year, the company announced on Jan. 19. Moreover, while the Kantar study focused on the U.S., Netflix is pulling most of its new subscribers internationally. Of the 37 million new subscribers Netflix added in 2020, 83% were people outside of the U.S. and Canada, according to the company.
What we've covered
TV, streaming news outlets prepare for an unpredictable Inauguration Day:
ABC News, CBS News and Cheddar are increasing security for their reporters and crews covering the inauguration after the Jan. 6 Capitol attack.
They will also be on higher alert than normal for breaking news.
Read more about Inauguration Day here.
Revolt to debut ad-supported streamer focused on Black culture, social justice in Q1:
Revolt's streaming app will initially be available for free but may eventually add a subscription tier.
The company's concentration on Black culture could help to distinguish its app in a crowded streaming market.
Read more about Revolt here.
Pepsi amps up Triller marketing plans:
Pepsi has been building up a presence on would-be TikTok rival Triller for months.
Lacking TikTok's scale, Triller's sales pitch centers on people's engagement with content on the platform.
Read more about Pepsi here.
What we're reading
Snapchat's creator payments:
Snapchat's latest attempt to woo creators seems to be working, according to The New York Times. Some people are receiving hundreds of thousands of dollars from Snapchat to posts that gain popularity on the platform as part of a payment program tied to the Spotlight feature introduced in November. The payments are incentivizing TikTok stars and regular people to post more videos to Snapchat, which was Snapchat's aim, and proves that revenue remains key to the recipe for any platform trying to attract creators. Now the questions are whether Snapchat plans to continue running the payment program indefinitely and whether creators will continue to use the platform if it doesn't.
Hollywood's production restart:
Major Hollywood studios, including CBS Studios, Sony and Warner Bros., have returned to physical production after pausing over the holidays and into early January, accord to The Hollywood Reporter. The studios had gone on hiatus because coronavirus cases in Los Angeles had risen to the point that stay-at-home orders were reinstituted. Those orders are still in place, though. However, while the Los Angeles County Department of Health and some industry organizations recommended physical production to pause, there are no rules barring production.
https://digiday.com/?p=389035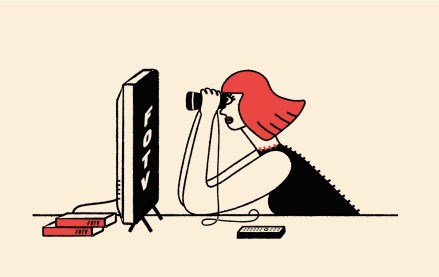 This week's Future of TV Briefing offers an updated list of the key terms that can cause confusion when talking about the TV, streaming and digital video industry.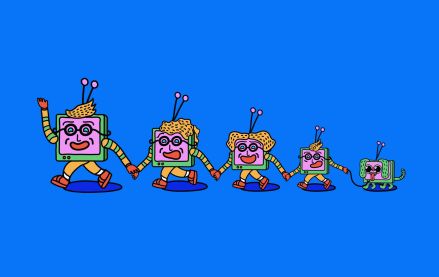 This week's Future of TV Briefing looks at what the Disney-Charter pay-TV distribution deal seems to indicate about the increasingly more-complementary-than-contentious relationship between traditional TV and streaming.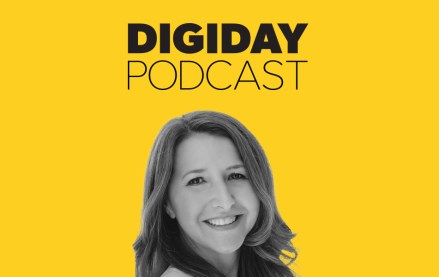 September 12, 2023 • 3 min read
Traditional TV now accounts for less than 50% of Georgia-Pacific's spending, but its share still exceeds streaming's.