'We will be on even higher alert': TV, streaming news outlets prepare for an unpredictable Inauguration Day
January 15, 2021 • 4 min read
•
•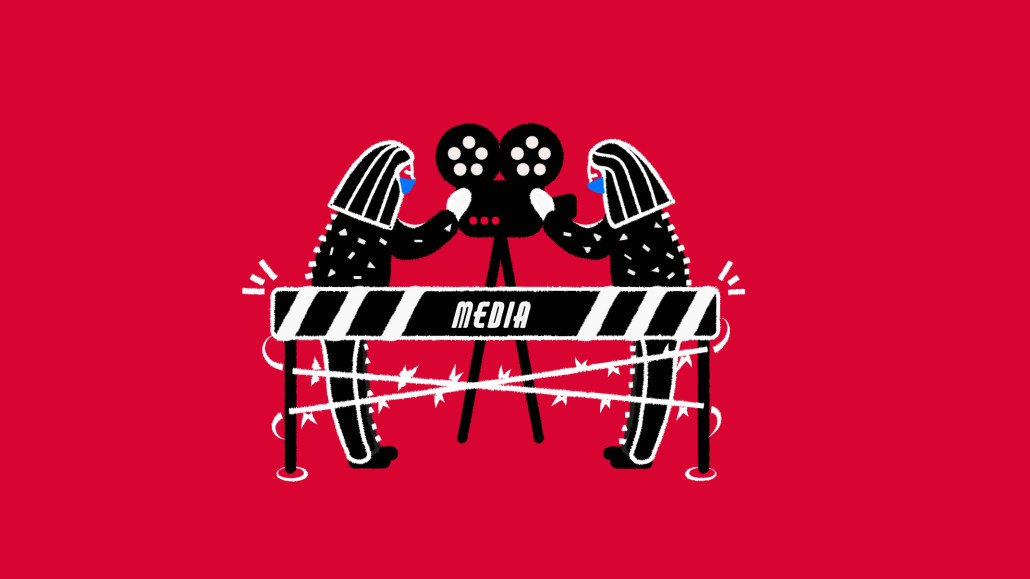 Ivy Liu
If CBS News Digital evp and gm Christy Tanner had her way, the inauguration of Joe Biden as U.S. president on Jan. 20 will be relatively uneventful. "We wish for a news-free inauguration, a totally ceremonial inauguration," she said.
However, CBS News and other news outlets including ABC News and Cheddar are preparing for the unpredictable following the assault on the Capitol on Jan. 6. "We will be on even higher alert than we normally are for breaking news," said Tanner.
On Inauguration Day, TV and streaming news networks will not only be on guard for breaking news, but for the safety of their reporters and crew members on the ground in Washington, D.C.
"Because of Jan. 6 [when the rioters attacked reporters and news crews], we are providing our reporting team in D.C. with security, said Peter Gorenstein, chief content officer at Cheddar. The Altice-owned news organization will have two reporters on site to cover the inauguration. At any given time, at least one of the two reporters will be at the National Mall inside the designated area for credentialed journalists, and anytime one of the reporters leaves that area to do field reporting a security guard, hired by Cheddar, will go with them.
CBS News and ABC News are similarly adopting extra security measures for Inauguration Day, though their executives pointed out that increased security has become the norm for news organizations. "To some extent, these are things that are part of our everyday life and will not keep us from covering the news. We're the same organization that goes to war zones and disaster zones," said Katie den Daas, executive producer at ABC News Live.
Similarly, the potential for circumstances to turn sideways on Inauguration Day is not such a dramatic departure for news organizations after the past year when they have had to manage coverage of a once-in-a-lifetime pandemic, civil unrest following the killing of George Floyd and a polarizing presidential election cycle. So the news organizations will apply that experience to their Inauguration Day coverage strategy.
"One of the really important changes internally that has helped us to cover events is morphing the special events and ABC News Live team into one," den Daas side. While the two remain separate teams, the ABC News Live and ABC News special events teams began collaborating more closely with the Democratic debate in Houston in September 2019. Since then, den Daas and ABC News executive producer of special events Marc Burstein plan their respective teams' coverage in tandem in order to align resources.
An aspect of the news organizations' coverage plans is to cover the inauguration not so much as a one-off event but as "an extension of a story that we've covered extensively for the past four years. That is the rise of misinformation and its consequences," Tanner said. ABC News, for example, has already tweaked a taped special that it plans to air on ABC News Live the night before Inauguration Day in light of the Jan. 6 attack on the Capitol in order to put the special in present context, said den Daas.
While the news organizations can plan their Inauguration Day coverage by preparing pre-recorded packages, they are primarily planning to give themselves the flexibility to cover the news as it happens. "We have rundowns built, and producers are working on it. But on Inauguration Day, we don't want to go too much to tape, actually," Gorenstein said.
Additionally, Cheddar will be extending its live coverage on Inauguration Day. Instead of stopping its live broadcast at 6:30 p.m. EST as it normally does, the organization will extend its live coverage until 8:30 p.m. when it will switch to the TV special that Biden's team is producing for the night of the inauguration.
"Our ability to be live at any time is still a huge aspect of our coverage. So we'll have 24/7 coverage of the inauguration. We aren't breaking into other coverage," CBS' Tanner said.
The outgoing president may attempt to get news organizations to break away from their coverage of the incoming president's inauguration, though. Trump has said he won't attend Biden's swearing-in ceremony. That opens the possibility that he could attempt to schedule a press conference at the same time as Biden's inaugural address and force TV and streaming news networks to choose which to cover.
Considering that CBS News is already able to provide multiple live streams simultaneously through CBSN, it could air opt to air Trump's speech on a second or third live stream. However, while all of the news organizations will be monitoring Trump's movements on Inauguration Day and be prepared to cover any newsworthy statements he may make, the executives were adamant about which president they will be prioritizing.
"The story is the inauguration. At that point, he's no longer the president, and his importance, therefore, is devalued to some degree," Gorenstein said.
https://digiday.com/?p=388671
This week's Future of TV Briefing looks at what an industry group's conditional certification of three measurement currency contenders signals about the TV ad business's measurement overhaul.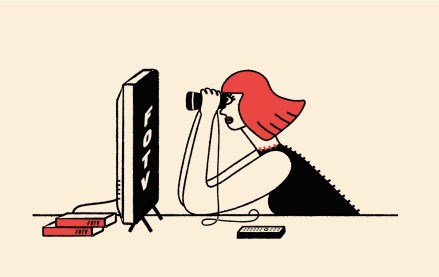 This week's Future of TV Briefing offers an updated list of the key terms that can cause confusion when talking about the TV, streaming and digital video industry.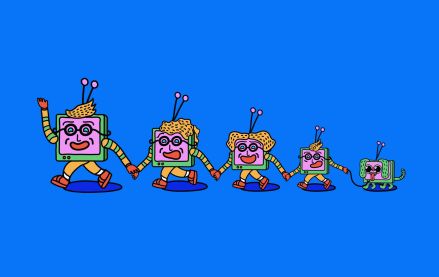 This week's Future of TV Briefing looks at what the Disney-Charter pay-TV distribution deal seems to indicate about the increasingly more-complementary-than-contentious relationship between traditional TV and streaming.