'It's go time': Revolt to debut ad-supported streamer focused on Black culture, social justice in Q1
January 14, 2021 • 4 min read
•
•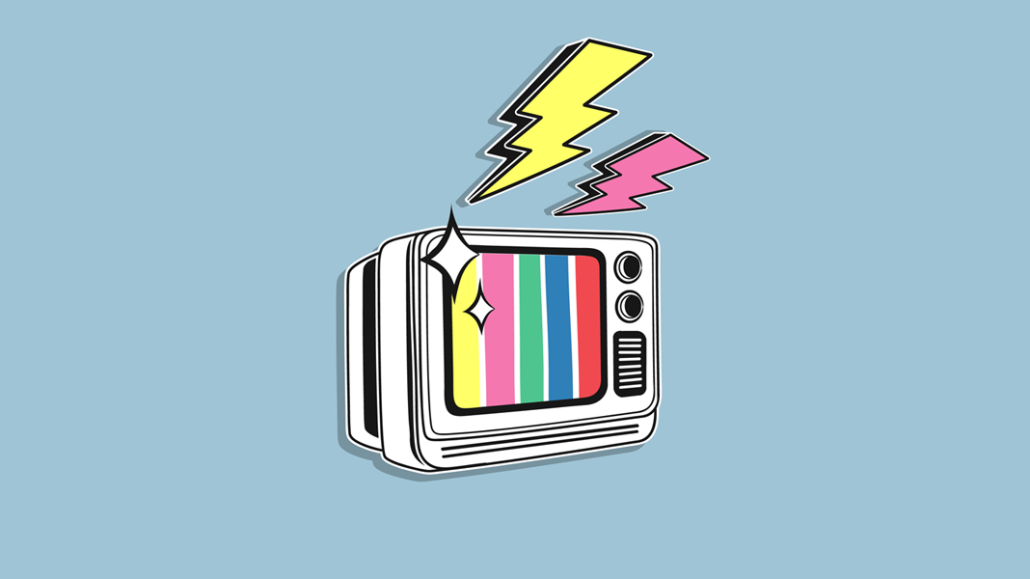 Ivy Liu
Add Revolt to the list of TV network owners setting up standalone streaming properties.
In the first quarter of 2021, Revolt plans to launch a free, ad-supported direct-to-consumer streaming app on connected TV platforms, including those of Apple and Roku. Initially, Revolt's app will be free and ad-supported. By the end of 2021 the company will decide whether to add a paid subscription tier, according to Detavio Samuels, co-head and COO of Revolt, which is owned by Sean "Diddy" Combs.
As is the case for so many TV network owners today, the company is looking to diversify its business beyond traditional TV and reduce its reliance on the affiliate revenue that pay-TV providers (also known as multichannel video programming distributors, or MVPDs) pay to carry its channels, but is likely to decline as the pay-TV subscriber base shrinks.
"All of the data that we're seeing is that that MVPD affiliate business will be cut in half by 2024. So that basically gives everybody three years to decide what your new strategy is or to have your new strategy built and working. So that was also a key trigger for us. It's go time," said Samuels, who noted that Revolt began developing the app around August last year.
The streaming app will technically be the second DTC property that Revolt has debuted in the past year. Last fall, the company developed an app for its Revolt Summit event, which had to be conducted virtually because of the coronavirus pandemic. Leading up to the event, which started on Oct. 23, Revolt produced a video series "Road to the Summit — The World is Yours" that people could stream for free through the event's app. The Revolt Summit app "gave us a good test run" for the forthcoming streaming app, said Cherisse McKenzie, head of production at Revolt.
Revolt is far from the only TV network owner shifting to streaming. Major TV network groups, including Discovery, NBCUniversal and WarnerMedia, have rolled out standalone subscription-based streamers in the past year. And smaller TV network owners have similarly stood up free, ad-supported streaming properties, such as the 24/7 streaming channels that A+E Networks and AMC Networks operate on free, ad-supported streaming TV services.
However, the streaming market is becoming so crowded that new entrants need to be able to distinguish themselves. Discovery is trying to do this by highlighting its focus on unscripted programming, such as documentaries and reality TV series. Similarly, Univision's free, ad-supported streamer called PrendeTV, announced on Jan. 12, is aimed at Spanish-speaking audiences. What can help to distinguish Revolt, both among audiences and advertisers, is its concentration on Black culture.
"We're reaching a point that, if you're not one of the big TV guys or an aggregator [like Amazon and Roku], you need to have a niche. If an app has unique content and a unique audience, advertisers will want to be in there and test and learn," said one agency executive.
Revolt's linear TV channel debuted in October 2013 as a music-centric network, and two years ago, the company shifted its focus primarily to hip- hop music. Last year, after seeing how Black people and people of color were affected by the coronavirus pandemic as well as the civil unrest following the killing of George Floyd, Revolt adjusted its editorial strategy to emphasize social justice. The company set the goal of making sure that at least 50% of its content related to social justice issues, Samuels said.
"When we made the pivot, we actually did 100% social justice content for June and we saw the highest growth numbers across every platform we've ever seen: dot-com, YouTube, Facebook, Instagram, all of that," Samuels said.
In rolling out a standalone streaming app, Revolt will need to manage between producing programming for that app while also producing programming its linear TV network, given that pay-TV distribution deals typically put limits on network owners' abilities to make their original linear programming available outside the pay-TV ecosystem.
Additionally, Revolt wants to produce shows to sell to streaming services like Netflix, Hulu and NBCUniversal's Peacock. To that end, the company will rely on its programming library, which includes more than 200 episodes of popular morning talk show "The Breakfast Club," as well as the production adjustments it has had to make since the pandemic limited physical production.
Having had to reduce crew sizes from 20 to 30 people to one- and two-person teams, Revolt's production employees that had previously specialized in one area, like lighting or camera work, have had to learn how to perform other tasks, McKenzie said. "After Covid, we scaled up and did four new full-length [shows], and then this year we pretty much have a slate of eight to nine new ones," she added.
https://digiday.com/?p=388591
This week's Future of TV Briefing looks at how the streaming ad market's programmatic guaranteed vs. private marketplace debate is reaching a compromise.
This week's Future of TV Briefing looks at how this year's upfront and recent announcements from AMC Networks and Paramount indicate the progression of programmatic in the TV and streaming ad market.
This week's Future of TV Briefing looks at how major streaming service owners' subscription business fared in the third quarter of 2023.