'The year of the RFI': Advertisers step up supply-side partner reviews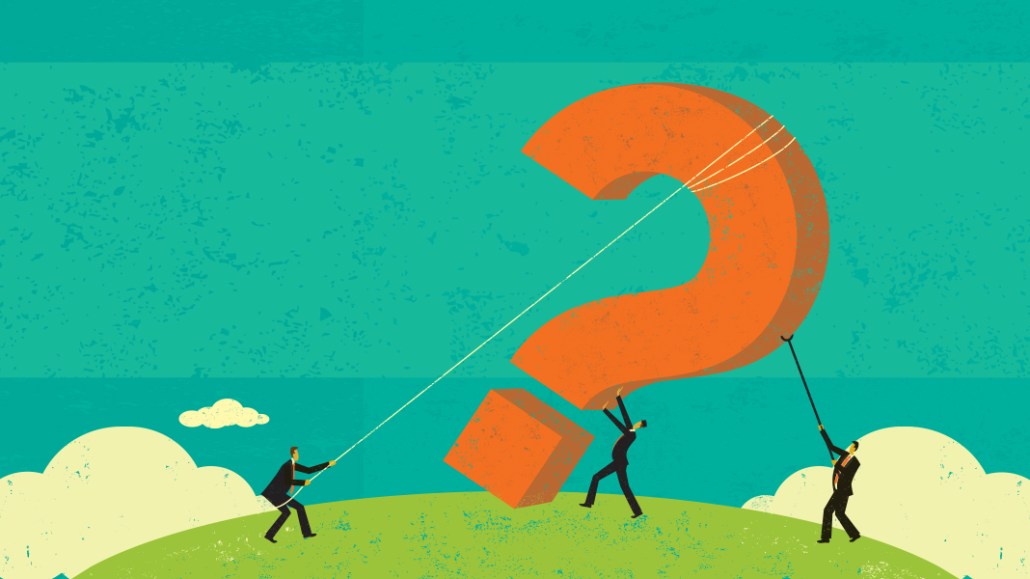 More advertisers are starting to ask better questions of the supply-side platforms their demand-side platforms use to hopefully yield better results.
Hiring a DSP, for many advertisers, previously rested solely on the media objective — selling cars via the cheapest cost per acquisition, for example — it could deliver. Now, there's more focus on whether that media objective is being met fraudulently or through unsavory means, a decision advertisers like U.K. telecommunications firm BT are making based on the origin of the inventory coming from the exchanges and SSPs their DSP uses.
BT is set to make changes to its DSP spending in 2018. Graeme Adams, head of media for BT, which moved an estimated £160 million ($223 million) in media spending to WPP-owned Essence last year, is turning his attention to BT's ad tech partners in the coming months.
"Figuring out the right DSP is something I want us, our agency, the various marketing teams here to take the time to think about because I don't think there's been enough focus on it historically," he said.
Ad exchange OpenX is at the front lines of the shift in the way supply-side partners are being interrogated. As advertisers like Procter & Gamble and Betsson Group have settled on DSPs that are as close to the inventory source as possible, their focus is turning to the ad exchanges and SSPs plugged into those platforms, said Joey Leichman, senior director of buyer development at OpenX. Marketers, according to Leichman, are now questioning whether it makes sense to work with 60 ad exchanges if only six of them are authorized to sell a publisher's inventory.
While every request for information for a supply-side partner will differ, the questions are likely to fall into three categories, according to experts interviewed for this story: The first set of queries would cover general information such as the number of publishers on an SSP and the type of media those sites support; the second batch would examine the SSP's approach to quality, such as its adoption of ads.txt or safeguards against ad fraud; finally, advertisers would want qualitative information to back up the sales pitch. Advertisers don't just want a nice story about quality from their numbers; they also want to know their partners can deliver media results.
"We've never seen more people at brands and agencies determined to figure out who their supply-side partners are, what their publisher relationships look like and what guardrails they have to ensure the integrity of the marketplace," Leichman said. "It's why we're seeing more supply-side reviews happening. Call it the year of the RFI."
Quality over quantity is not a new concern in ad tech. Brands like L'Oréal, Heineken and P&G have used their own workarounds to increase reach by reducing wastage for some time. But not every brand has the media acumen of those big-spending brands, and so many, like Jaguar Land Rover, have been more reliant on the widespread adoption of ads.txt and the proliferation of TAG-certified companies to question the practitioners pulling the programmatic levers.
"We're paying much more attention to working with partners that are ads.txt and TAG-certified," said Ian Armstrong, gm at Jaguar Land Rover. "We're not as sophisticated as some of the [consumer goods] brands, as we have historical issues that we have to contend with as an automotive player, but we're trying to go through a process of standardization with the partners we work with."
Last October, adoption of ads.txt among the biggest 1,000 publishers in the U.S. hovered at around 50 percent. Fast forward to mid-January, and three out of every four (82 percent) of the top 1,000 publishers now use ads.txt. Furthermore, companies like OpenX and MediaMath are mandating that their publisher partners adopt ads.txt in anticipation of big brands enforcing the anti-fraud initiative. Indeed, in a survey by the World Federation of Advertisers earlier this year of 28 companies that spend in excess of $50 billion globally on marketing communications, a third (34 percent) said encouraging ads.txt adoption is a major priority for the year ahead.
It's not at the point where Jaguar Land Rover is only buying through publishers that have implemented ads.txt. The initiative on its own won't untangle the web of challenges in transparent media buying. Jaguar Land Rover is also trying to improve on blocking malicious ads, identifying legitimate traffic and monitoring the quality of ad impressions bought. But there is more pressure on the automotive advertiser's ad tech suppliers to adopt ads.txt.
Supply-side partner review can't come soon enough to the industry, said Justin Kennedy, chief operating officer at ad tech firm Sonobi. For a long time, it was as easy as getting a seat on a major exchange to launch a new SSP with access to seemingly endless supply. "Ads.txt and other initiatives such as header bidding are starting to help truly identify the companies that can provide competitive differentiation to the market," Kennedy said.
https://digiday.com/?p=277329