DSPs are under pressure to adopt ads.txt
November 13, 2017 • 3 min read
•
•
Publishers aren't the only ones under pressure to adopt ads.txt.
On Nov. 15, The Trade Desk will start using ads.txt to block unauthorized vendors from selling impressions, which is a feature that Google's demand-side platform recently implemented, too. Now that another major DSP is filtering inventory with ads.txt, expect more vendors to follow suit, said Joe Barone, managing partner of digital ad operations at media-buying giant GroupM.
Since brands have become more sensitive about appearing next to extremist content, the vendors who adopt ads.txt first stand to benefit the most, and The Trade Desk's announcement puts pressure on competitors, said Michael Santee, programmatic media director at ad agency Cramer-Krasselt.
"The DSPs that are [adopting ads.txt] are in a good place to steal market share from the platforms that are not," he said.
Launched by the Interactive Advertising Bureau Tech Lab in May, ads.txt is a text file that publishers host on their web servers that lists all the companies authorized to sell their inventory. Because ads.txt allows buyers to check the validity of the sellers they purchase from, it should help buyers avoid spoofed domains and arbitraged inventory.
The Trade Desk's adoption of ads.txt also puts further stress on publishers to correct basic flaws in their ads.txt files and eliminate misspellings, said David Lee, programmatic lead at ad agency The Richards Group. Publishers that botch the spellings of their supply-side platforms are now more likely to lose out on demand for their inventory since DSPs may not account for spelling mistakes when they check who is authorized to sell.
Just two months ago, DSPs were hesitant to adopt ads.txt filters because the number of sites that used the protocol was so small that there wouldn't be enough ads.txt-verified inventory to fulfill campaigns. But adoption shot up significantly after Google put some pressure on publishers to implement ads.txt. Now that more ads.txt-verified inventory exists in the market and two of the most popular DSPs have filters for it, a DSP's road map for implementing ads.txt tools has become a consideration when determining if the vendor is worth adding, said John Lockmer, director of programmatic ad operations at marketing consultancy DuMont Project.
Most major DSPs support ads.txt, but their time frames on adopting ads.txt filters vary, said Pooja Kapoor, Google's head of programmatic global strategy. Over the next few months, MediaMath is rolling out ads.txt filters across all of its programmatic products. Adobe Advertising Cloud (formerly TubeMogul) and DataXu are also working on building ads.txt filters into their dashboards.
While ad buyers want more DSPs to adopt ads.txt so they can mitigate the scourge of domain spoofing, DSPs need to consider ads.txt's limitations when building filters around it, said independent ad tech consultant Paul Gubbins. Some of ads.txt's limitations include that it doesn't account for in-app inventory, specify the type of inventory that an authorized seller can carry or catch fraudulent impressions. Due to those limitations, DSPs shouldn't mandate ads.txt filtering for all clients but instead give clients the option to apply it, he said.
Despite the limitations of ads.txt, ad buyers are happy with how it's gaining traction in the industry.
"With the major [DSPs] forcing an ultimatum, it's the watershed moment for ads.txt," said Dan de Sybel, CTO of programmatic agency Infectious Media. "SSPs will now need to get their act together."
https://digiday.com/?p=263133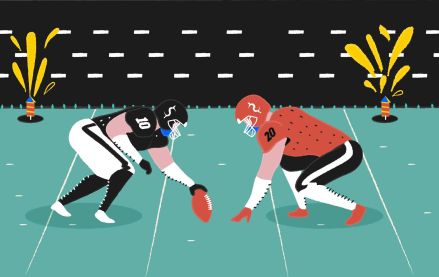 December 6, 2023 • 4 min read
In response to this challenge, the NFL's Detroit Lions have adopted a proactive strategy, introducing an extra channel for their local NFL broadcast. The objective is to broaden advertising opportunities, leverage direct-to-consumer distribution, and establish stronger connections with local fans, with the ultimate goal of increasing preseason viewership.
December 6, 2023 • 4 min read
It's been over a decade since the most recent entry in the wildly popular "Grand Theft Auto" series came out in September 2013, meaning anticipation for "GTA 6" has been building for years. Rockstar titled yesterday's trailer as "Trailer 1," making it clear that the company is poised to launch a massive marketing campaign in the lead-up to the game's 2025 release.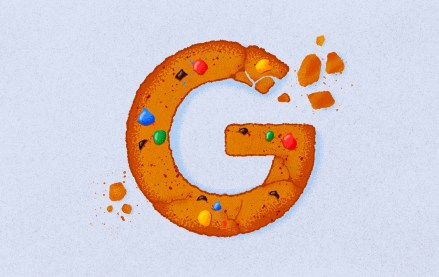 December 6, 2023 • 4 min read
A healthcare client that decided to scrap all conversion tags and cookies within weeks provides a case study for what will likely be a common experience in a year's time.