'We seized on podcasts': How Slate used audio as the foundation of its first-party data strategy
November 6, 2020 • 3 min read
Slate built the foundation of its first-party data strategy on its audience's ears.
The digital news publisher and podcast pioneer has started pushing Slate Select, an ad targeting product that allows advertisers to reach Slate's audience across both its sites and its podcast network using Slate's first- party data.
While Slate soft-launched Slate Select this spring, it started selling a precursor months earlier, when it began offering advertisers the ability to retarget Slate's podcast audience with ads on Slate's website.
"It definitely started with a way to provide better value to our advertising clients on the podcast side," said Mark Morgioni, Slate's director of research and data. "We seized on podcasts as something advertisers might want to retarget against."
But doing the work of matching listeners with site visitors helped Slate build an audience consumption device graph and begin implementing the infrastructure needed to ask its audience regular questions to gather insights needed to improve targeting and achieve campaign goals. "Once you've built that device graph to associate with your audience, you're largely there," Morgioni said.
Slate Select's targeting relies on a mixture of information. In addition to regular reader and listener surveys, Slate gathers data about what its audience consumes on its site, using IBM's Watson technology to analyze the contents of Slate's articles and podcasts. That information allows advertisers to target different segments of readers based on a number of basic factors, ranging from their occupation to whether they have children.
Those audience segments are only available to advertisers who come directly to Slate, and Slate adds a flat premium to its CPMs to use them, just "a few dollars" more than Slate's CPMs, said Morgioni.
With Google, Apple and Firefox either set to dismantle ad targeting via third party cookies or doing so already, publishers are scrambling to amass the first-party data required to keep offering audience-based targeting to advertisers.
Slate was better situated than many peers when it began developing its first party data strategy. It has a membership program, Slate Plus, which has acquired 60,000 members since its launch in 2014, as well as a podcast network that tallied over 250 million downloads in 2019, according to company figures. Its site has averaged 18 million unique users per month this year, according to Comscore.
About 60% of Slate's podcast audience can be directly tied to unique users that have visited Slate's website, Morgioni said, though he suspects the actual percentage of podcast listeners who also visit Slate is higher; the figures he cited come from self-reporting.
That match gives Slate a greater understanding of its readers — a person who reads mostly political content on Slate's site, but listens mostly to Slate's parenting podcasts can now be targeted as a political junkie and as someone who has children, for example.
To continue to fill in the gaps and find more readers, Slate now regularly polls its audience.
Not every visitor to Slate's sites gets asked the same number or kinds of questions. A person visiting for the first time via social media might only get a one or two question survey administered by CivicScience. A Slate Plus member who visits the site all the time might get a quarterly survey that takes many minutes to complete.
While publishers continue to invest in and test ways to amass more first- party data, they also have to stay patient as advertisers and agencies take a wait-and-see approach to the coming changes.
"The thing we know the least about is what the combined effects of all of these things will be as they play out," said Jay Friedman, the CEO of Goodway Group. "Individually, we can make good predictions and calls. But when you combine them, it's hard for anyone to predict how they fit together."
https://digiday.com/?p=382756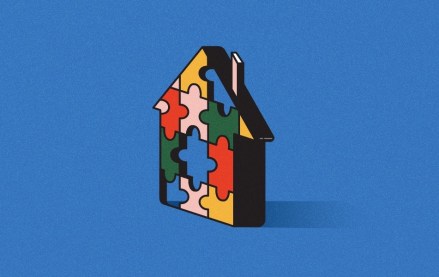 September 22, 2023 • 4 min read
Apartment Therapy's president Riva Syrop took the stage at the Digiday Publishing Summit to discuss the convergence of commerce and sponsorship revenue within its Small/Cool event.
September 22, 2023 • 4 min read
Media execs took stage at the Digiday Publishing Summit to discuss the growing importance of ROI in ad campaigns this year.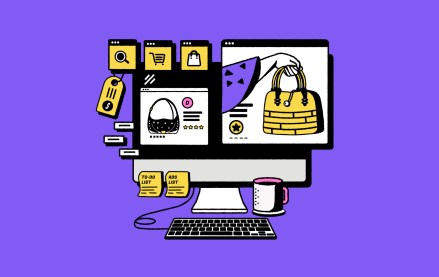 September 22, 2023 • 4 min read
CEO Satya Nadella said AI assistants will be as ubiquitous as PCs and will help users navigate across apps, operating systems and devices.