Slate expects nearly half of its revenue will come from podcasts this year
Last year, Slate bet big on audio as a way to drive advertising and membership revenue. Now, it's betting even bigger, forecasting that podcasts will drive nearly half of its revenue this year thanks to new shows and an expanded team.
This week, the Washington, D.C.- and New York-based digital publisher announced the third season of "Slow Burn," the reigning iHeartRadio Podcast of the Year, whose first two seasons chronicled the Watergate and Bill Clinton impeachment scandals. Its new season is about the deaths of Notorious B.I.G. and Tupac Shakur. Wednesday, Slate also announced the launch of "Man Up," an interview-based show about modern masculinity that represents the third podcast Slate's launched this year. At least two more are slated for launch before June.
Slate was one of the first digital publishers to seize on podcasts as a source of audience and revenue — it began producing podcasts more than a dozen years ago. But in recent years, the format has grown from important to essential: This year, audio could represent "nearly half" of Slate's revenues, up from 28% in late 2018, Slate president Charlie Kammerer said. Slate declined to comment on how much revenue it generated last year.
"We try to recast and reframe conversations that are already out there," said Lowen Liu, Slate's deputy editor. "We have a lot of faith in our ability to find a new way in."
Slate's 30 podcasts generated 180 million listens in 2018, a 78% increase year over year. "Slow Burn" piled up over 15 million downloads by itself, but it also got assists from shows such as "Decoder Ring," a podcast about pop cultural curiosities, and "Hit Parade," a pop music history series hosted by Billboard chart historian and Slate staff writer Chris Molanphy. A relaunched version of its daily news podcast, "What Next," should continue to drive that growth.
Though most of Slate's shows are conversational, the publisher has placed a bigger focus recently on scripted fare. Earlier this month, Slate rolled out the first episode of "Charged," a scripted podcast based on the reporting done by former Slate staffer and current Slate podcast c-ohost Emily Bazelon; next month, a podcast series called "The Queen," based on a forthcoming book written by Slate national editor Josh Levin, which began as an article on Slate, will debut as well.
It is also looking to hire people to support its scripted shows: It has open job listings for two audio producers who will work on scripted shows.
Scripted shows are typically more resource-intensive than conversational ones, but Slate has figured out several ways to pay for them. Thanks to dynamically inserted ads, a hit like "Slow Burn" can drive ad revenue year-round. But scripted shows are also a key way to drive signups for Slate Plus, a membership program with close to 50,000 members that has turned into a seven-figure revenue stream for Slate. Slate Plus members get bonus episodes of "Slow Burn" every week.
"When we look at the ROI for these shows, it's ad revenue [first and foremost]," Kammerer said. "But that sub revenue is absolutely something we consider."
Through its first two seasons, Kammerer said, "Slow Burn" over-delivered on the number of Slate Plus signups they'd anticipated the show would drive; he declined to share a hard number. That success, Kammerer said, "has taught us to look at our podcast business in a much more critical way in terms of how each show performs for our subs business."
Slate is hardly alone in moving toward scripted shows, which have become attractive sources of material for film and television producers. Podcast newcomers such as PBS have debuted their own scripted shows recently, and even the podcast production and distribution company Cadence13 launched an originals division earlier this year.
But where some of the newer scripted podcast producers are eyeing the big checks that platforms such as Luminary are writing, Slate sees them as a way to build its own business. Kammerer said that while Slate has had discussions with podcast platforms about licensing or producing exclusive shows for platforms, it has declined to pursue them because it is more interested in using its shows to build Slate Plus. "We're focusing on how we can leverage it for our subscription business," Kammerer said.
https://digiday.com/?p=332311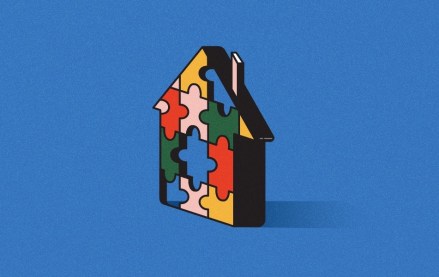 September 22, 2023 • 4 min read
Apartment Therapy's president Riva Syrop took the stage at the Digiday Publishing Summit to discuss the convergence of commerce and sponsorship revenue within its Small/Cool event.
September 22, 2023 • 4 min read
Media execs took stage at the Digiday Publishing Summit to discuss the growing importance of ROI in ad campaigns this year.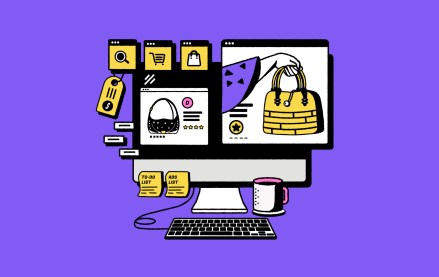 September 22, 2023 • 4 min read
CEO Satya Nadella said AI assistants will be as ubiquitous as PCs and will help users navigate across apps, operating systems and devices.