Vox Media takes a measured approach in growing its programmatic marketplace
January 9, 2018 • 3 min read
Most ad tech platforms blindly chase scale when growing their business, but Vox Media is taking a more careful approach in expanding its programmatic marketplace.
After announcing in September that it would start selling ads programmatically for its ad platform Concert, Vox Media signed on six clients for the product in the fourth quarter of 2017, and it plans to add a dozen more in the first quarter of 2018, said Ryan Pauley, gm of Concert. The custom units it sells programmatically are geared toward branding, not direct response, so for now it is targeting a select group of big brands rather than chasing the thousands of long-tail advertisers that fuel most ad tech platforms.
Going after fewer advertisers helps keep the quality of advertisers high, but it also makes the platform tougher to scale. Of the seven ad agencies that responded to interview requests for this story, none had used Concert to buy ads programmatically.
Pauley acknowledged that one of the biggest challenges for Concert this year will be growing marketers' awareness of the product. But Concert's incremental programmatic growth is intentional, he argued.
So far, Vox Media has targeted advertisers that it already works with to use Concert. But by the end of the first quarter, Pauley expects it will start pitching advertisers it doesn't already have relationships with.
Launched in 2016, Concert is an ad marketplace that features inventory from select publishers such as Vox Media, NBCUniversal and Condé Nast. Pauley wouldn't say how much of Concert's inventory comes from Vox Media's own properties, which include SB Nation, The Verge and Eater, or share pricing terms. He said Concert's head count has roughly doubled in the past 12 months from 10 to 20. A Vox Media spokesperson said the number of total advertisers using Concert doubled from about 100 at the end of 2016 to about 200 at the end of 2017.
Since the bulk of digital ad buying now occurs programmatically, it has become more common for premium publishers to sell their custom units and proprietary audience data to advertisers this way. About a month ago, Vox Media began using its first-party user data to create custom audience segments for advertisers using Concert. This data allows advertisers to be more precise with user targeting and avoid the perils of third-party data, Pauley said.
Concert advertisers that use Vox Media's first-party data for their targeting see video ad completion rates for 15-second ads more than double to past 50 percent, Pauley said. When using this data, the number of users who click, swipe or scroll over an ad also doubles to about 30 percent.
Leveraging first-party data and programmatically selling custom units in this manner allows publishers such as Vox Media to package together programmatic direct deals that advertisers can't find on the open market, which helps publishers increase CPMs. Other publishers that sell custom ads this way include The New York Times and USA Today.
Michael Santee, programmatic media director at ad agency Cramer-Krasselt, said having the option to buy high-impact units programmatically simply makes it easier for buyers to manage campaigns.
When custom units were the sole domain of direct sales, agencies had to coordinate across departments to make sure they were reaching the correct audience and not overtargeting individual users, Santee said. But for advertisers that rely on automated buying, campaign management can now be done more effectively in a single department when publishers sell custom units programmatically.
"For years, automation in advertising meant that [ad buyers] had to make sacrifices on the ad creative," Pauley said. "We want marketers to not have to sacrifice that."
https://digiday.com/?p=270404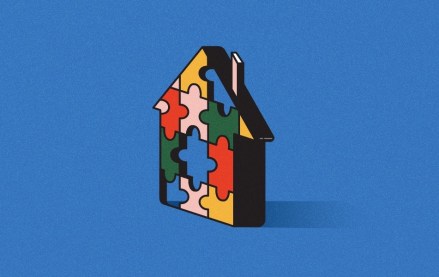 September 22, 2023 • 4 min read
Apartment Therapy's president Riva Syrop took the stage at the Digiday Publishing Summit to discuss the convergence of commerce and sponsorship revenue within its Small/Cool event.
September 22, 2023 • 4 min read
Media execs took stage at the Digiday Publishing Summit to discuss the growing importance of ROI in ad campaigns this year.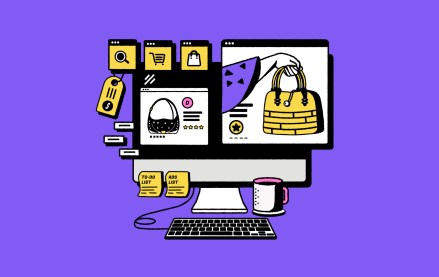 September 22, 2023 • 4 min read
CEO Satya Nadella said AI assistants will be as ubiquitous as PCs and will help users navigate across apps, operating systems and devices.