'It's not just for banner ads anymore': The New York Times is making all of its ads available programmatically
November 22, 2017 • 3 min read
The New York Times is growing its programmatic business by allowing machines to sell its custom ad units.
In the third quarter, the Times began selling its custom Flex Frame ads programmatically, which helped it double its programmatic direct revenue over the previous quarter, said Sara Badler, director of programmatic advertising at the Times, declining to share precise figures. Over the past 12 months, the Times also doubled its number of programmatic staffers from three to six, expanded its programmatic sales internationally and opened all of its ad products, including homepage and video ads, to programmatic buying.
While the Times' business model has shifted toward a renewed emphasis on subscriptions — its CEO Mark Thompson believes the paper can get 10 million subscribers, and its digital subscription revenue rose 46 percent year over year to $86 million in the third quarter — it reported that it raked in $49 million in digital ad revenue in the third quarter. To prevent its ad business from becoming stale, the Times is opening its ad products to programmatic in response to buyers increasingly pushing their dollars through automated channels.
"Clients want to do cooler things programmatically," Badler said. "It's not just about banner ads anymore."
Open exchanges still account for more than half of the Times' annual programmatic ad revenue, but the percentage is shrinking as the Times' programmatic direct business grows, said Badler, declining to provide specific percentages. The line items on the Times' ads.txt file indicate that Google and the Facebook Audience Network sell much of the Times' open market inventory.
But the Times keeps its video ads and custom units sheltered from open exchanges, where ad rates tend to be lower and publishers have less control over what brands will wind up on their site. For example, programmatic advertisers who buy its proprietary Flex Frame ads — which dynamically adjust size to fit a user's screen — have to set up a programmatic guaranteed deal, in which publishers and buyers agree to a fixed price and inventory commitment before the transaction occurs. About 20 brands have purchased Flex Frames this way, Badler said.
Compared to the open exchange, programmatic guaranteed gives publishers better control over their inventory and allows them to charge a premium. For about a year, the Times has used Google's programmatic guaranteed product whenever buyers want to set up a deal outside of the open exchange so that they can layer on their own first-party data for audience targeting.
Michael Stoeckel, vp of global tech strategy at Prohaska Consulting, said most publishers still reserve their custom ad units for direct sales since programmatic has a reputation for being low-price and commoditized. Even in 2017, some publisher execs at legacy media companies say direct salespeople view programmatic as a boogeyman that cannibalizes sales.
But selling custom units and proprietary audience data has become more common in private marketplaces as publishers package together deals to get higher CPMs than the open market, Stoeckel said. USA Today and CafeMedia sell custom ads programmatically, according to company spokespeople. Even Snapchat, which built its ad business around custom units, has opened up to programmatic.
Chris Wexler, executive director of media and analytics at ad agency Cramer-Krasselt, said the Times selling custom units programmatically is indicative of a broader shift in the industry. Wexler said programmatic is finally beginning to shift from "just a way to clear remnant banner inventory to a core mechanism that will power the future of most media transactions."
https://digiday.com/?p=264613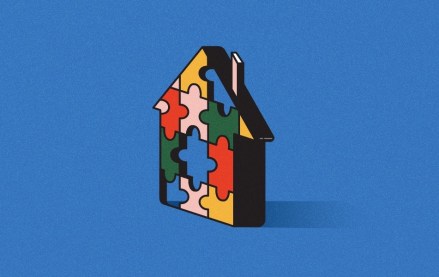 September 22, 2023 • 4 min read
Apartment Therapy's president Riva Syrop took the stage at the Digiday Publishing Summit to discuss the convergence of commerce and sponsorship revenue within its Small/Cool event.
September 22, 2023 • 4 min read
Media execs took stage at the Digiday Publishing Summit to discuss the growing importance of ROI in ad campaigns this year.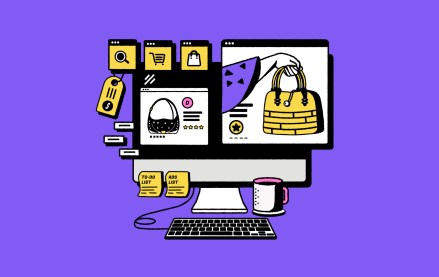 September 22, 2023 • 4 min read
CEO Satya Nadella said AI assistants will be as ubiquitous as PCs and will help users navigate across apps, operating systems and devices.