Programmatic advertising has gotten a lot of bad press this year, what with news about ad fraud, the YouTube ad boycott and the Guardian-Rubicon Project lawsuit. Regardless, programmatic is expected to continue to grow as more publishers and marketers shift from open exchanges to private marketplaces to control brand safety and minimize ad fraud.
Here, we break down major trends in programmatic advertising, based on data from eMarketer, Magna Global and Forrester Research.
The key takeaways
Programmatic advertising will continue to grow in spite of brand-safety issues like the recent YouTube ad fiasco.
The use of PMPs is increasing while open exchanges are declining. For instance, about 95 percent of ESPN's programmatic buying is managed through PMPs.
The fastest growing programmatic channel is mobile.
While programmatic TV is a small slice of total TV ad dollars, it represents 12 percent of local cable spend.
Programmatic out-of-home advertising is gaining more popularity, but it is still nascent.
Most business-to-consumer marketers don't think they know what works in programmatic because of ad fraud.
The key stats
$33 billion: eMarketer estimates that programmatic display ad spend will reach $33 billion this year and will hit $46 billion in 2019.
$24 billion: In the U.S., over 74 percent of the total $32.6 billion programmatic display ad spend will go to private setups like PMPs, per eMarketer.
$600 million: The amount of money that will go into addressable TV (a targeted form of programmatic TV) this year, compared to $450 million in 2016, according to Magna Global.
85 percent: Nearly eight in 10 mobile display ads in the U.S. are purchased programmatically, which will increase to around 85 percent by 2019, according to eMarketer.
2 percent: Only a small portion of the about $2 billion digital out-of-home spend comes from programmatic today, per Magna Global.
$10.9 billion: Forrester estimates $10.9 billion will be wasted on low-quality display ads between 2016 and 2021.
The agency view
In April, a number of big ad spenders including Chase Bank pulled ads from YouTube because ads were appearing next to extremist content there. (Some brands, like Nestle, Verizon and General Motors, have since returned to the platform.) Nichola Perrigo, director of digital marketing for agency RPA, said that during the crisis, her team discussed the real implications with the agency's clients and received mixed reactions: Some wanted to pause advertising on the platform until additional controls were rolled out, while others chose to keep running ads, knowing that enhancements would roll out soon. Either way, the YouTube ad scandal will help bring more transparency to programmatic buying, said Perrigo.
"Since the [tech] behemoths have historically been shy to allow third-party measurement within their walled gardens, the recent events have made it apparent to them that this may not be in their best interest and can have real impact on their revenue," she said.
On PMPs, Perrigo thinks whitelists could be a better approach. Her team has tested PMPs against whitelists, and the latter can be less expensive and sometimes allows advertisers to avoid running into one of the main issues with PMPs: scale.
Paul Vikan, director of performance for agency Noble People, echoed the same sentiment, saying that PMPs are less premier than they sound, and whitelists are more cost-efficient. "We can achieve the same goals with a whitelist approach that is much cheaper than PMPs," he said.
The analyst view
In the short term, advertisers may pull ads from platforms like YouTube due to brand-safety concerns, but in the long run, advertisers will keep spending on programmatic regardless of whether they want to use the data to inform the buy or whether they simply want to automate the process for efficiency, said Lauren Fisher, principal analyst for eMarketer.
"Programmatic has become a huge component of brands' media buying strategy. They are pulling away from certain platforms, but they are investing programmatically in other places like private marketplaces," said Fisher. "Remember, programmatic is not just about open exchanges — it is lots of private buying and social media buying from Facebook."
Fisher also thinks programmatic TV is still nascent, although big media companies like Turner and NBCUniversal are vocal about their efforts in the space. "Linear TV is very different from digital advertising, so it will take some time for the market to shift to addressable TV," she said.
https://digiday.com/?p=242857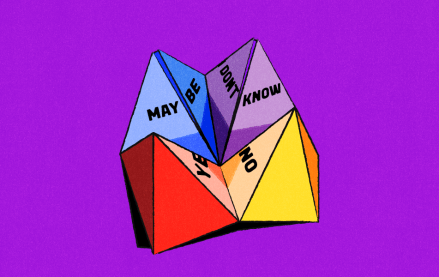 October 3, 2023 • 5 min read
•
•
Overall there's more due diligence from marketers when it comes to influencer marketing efforts now, according to marketers and agency execs, who say that there's been more rigor over the last year, and especially over the last six months.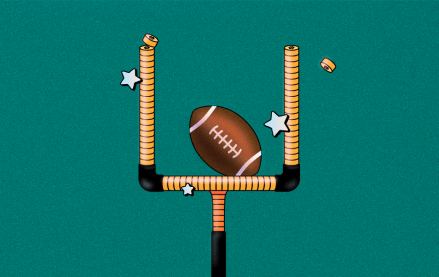 October 3, 2023 • 3 min read
•
•
The collaboration between the Los Angeles Rams and Snapchat goes back to 2020 as the Rams made became the first NFL team to conceive a Snapchat AR experience, affording fans the opportunity to virtually wear the team's recently unveiled uniform.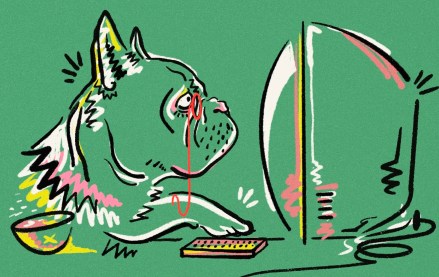 October 2, 2023 • 7 min read
•
•
When it comes to agencies, both of Meta's older sibling social media platforms may be past their primes.