How The Times of London is using Facebook groups to drive subscriptions
December 7, 2017 • 4 min read
•
•
The Times of London is experimenting with Facebook groups dedicated to specific topics in order to attract new readers and ultimately convert them into subscribers.
Over the last six months, the News UK-owned title has started three Facebook groups. The first, Brexit-focused 52 | 48, launched in April and has over 1,300 members. The other two groups started two months ago: First Edition is for book lovers and has over 1,200 members, and 400-member Screen Times is for movie buffs. Eighty-nine percent of 52 | 48 members engage with the group on a monthly basis, whether that's to post, like or comment, according to the publisher.
The Brexit Facebook group has also led to real-life meetups, where five group members whom the Times felt have consistently made valuable contributions were invited to News UK's office in Canary Wharf to give feedback on the Facebook group. This meeting also included a session discussing Brexit with political reporter Henry Zeffman, policy editor Oliver Wright and columnist and former speechwriter Philip Collins. Now, the goal for the groups is to hold more sessions with members — the Times is planning one for January — and get journalists involved more regularly in contributing to the conversations.
The groups are managed by five social media journalists, who typically post up to four times a day in each one, including article links, polls, charts and illustrations from around the web that are designed to spark debate. "We don't want to be teachers in the group; we don't necessarily want to drive the conversation, but we do monitor it," said Ben Whitelaw, head of audience development at The Times and The Sunday Times. "The groups are a weapon in our armory to give articles and topic areas that much more prominence."
The content posted in the Screen Times and First Edition groups attracts less polarizing debate — the latter features many pictures of pets with books — but they are as, if not more, passionate than the Brexit group. Posts in all three of the groups typically receive dozens of comments each.
While the Times values its on-site commenters and, like other publishers, finds them to be the most engaged visitors, the experience of commenting underneath an article isn't as well-suited for ongoing debate as a Facebook group, according to Whitelaw. The Times received complaints from readers because comments on articles lose prominence when new articles are published. Whitelaw also said people are more candid about their identity on Facebook, whereas they are less likely to use their real names when commenting on-site.
People who have chosen to join a Times Facebook group typically read a lot of the publisher's content, which means they've likely registered with the publisher so they can access two articles a week for free. People in the Brexit group are particularly interested in the performance of cabinet ministers, according to Whitelaw.
"People like to chart the rise and fall of [U.K. foreign secretary] Boris Johnson or [Prime Minister] Theresa May, whether that's from the Times or through other news outlets," he said. "It's an insight into people's psyche, whether they [voted to remain or voted to leave]. We can see what bubbles up, then bring this into editorial meetings."
Early next year, the Times plans more analysis into how its different engagement channels drive subscribers. Facebook doesn't offer much data on group members, and the Times has yet to conduct extensive research into which members are Times subscribers.
In the last six months, the Times has only had to deliver four reminders to group members who are close to breaking the rules, one of which is to not use derogatory terms. One member was told she couldn't use the group to promote her own campaign to stop Brexit. Whitelaw suspects the low rate of misconduct is because the Times approves each member who wants to join a group, in some cases asking prospective members questions related to the topic of the group to decide whether they belong. This is also the case for The Economist, which has grown its closed Facebook group about U.S. politics to over 1,800 members.
"You rarely see this willingness [from publishers] to go head-to-head with readers," said Whitelaw. "This is a good start to get them more involved in everything we do, from how they use our product to what journalists they like. It's not just about how many comments they have submitted."
https://digiday.com/?p=266526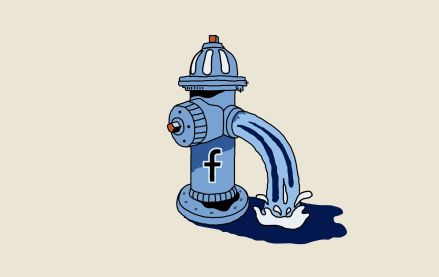 October 4, 2023 • 5 min read
•
•
Publishers are still feeling the effects of a change Facebook made in May that caused a steep decline in referral traffic. Nearly four months later, publishers aren't sure when — or if — that traffic will come back.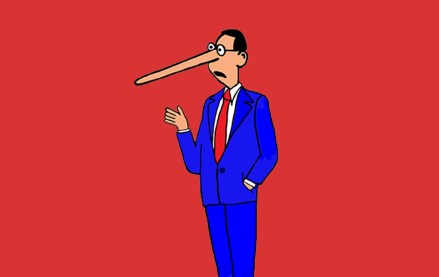 October 3, 2023 • 7 min read
•
•
A new definition for MFAs is available but the vague nature of the guidelines is leading to a lack of standards that might prevent adoption.
October 2, 2023 • 1 min read
•
•
The publishers who attended DPS were focused on the potential upsides of applying the technology to their operations while guarding against the downsides.