Publisher pivot to reality casts doubts on global expansion plans
December 7, 2017 • 6 min read
•
•
Winter is coming for digital media, and one of the big casualties is their global expansion.
Not long ago, digital media, awash in venture capital, was shouting from the rooftops about plans for global expansion. Arianna Huffington aspired to have her namesake publishing company in 50 markets by the end of the decade. BuzzFeed, Mashable and Business Insider expressed similar global ambitions. BuzzFeed back in 2015 said it'd be launching in as many as six markets that year, including Mexico, Canada and Tokyo, and saw similar ambitions for the following year.
Fast forward to today, and those ambitions, like everything else in digital media, have been somewhat tempered. Mashable reportedly is closing its Asia operation after its recent fire sale to Ziff Davis. HuffPost (even its name has been condensed) has around 17 international editions. In India and Australia, the HuffPost is ending its relationships with local news partners and going it alone. A spokesperson said the publisher doesn't plan to scale back its overseas ambitions, but it's unclear what those ambitions are.
BuzzFeed expanded on its Mexico and Germany editions by launching news on top of its entertainment editorial base but didn't enter any new markets in 2017 (sister brand Tasty did, however). It launched in Japan a year behind schedule and made its Canadian operation less Canada-centric. It just made cuts in the U.K. as part of a broad layoff across the organization. BuzzFeed was an outlier publisher in that it fully owns most of its overseas editions, and while BuzzFeed said it's not scaling back overseas, it is looking at "strategic partnerships" to enter markets where it doesn't have a presence.
Business Insider has launched 10 overseas editions in 18 months, for a total of 15 including the U.S., but the expansion pace is slowing. Roddy Salazar, BI's vp of international, said BI aims to have 19 or 20 editions including the U.S. by the end of 2018. Along with that, BI plans to focus more on improving the existing editions and fostering more sharing across editions. When the goal was audience growth above all, global was an important part of that, but now, CEO and co-founder Henry Blodget talks about prioritizing engagement over scale and building a subscription business to complement the ad side.
Vox Media, perhaps to its credit, didn't rush to plant its flag abroad; it announced its first foray overseas in July by bringing foodie site Eater to the U.K., a full four years after BuzzFeed started its first overseas edition. Eater London was a modest investment, with two full-time edit staffers, and sales handled by people back in the U.S.
It isn't surprising that publishers would re-evaluate their global operations, given the tough year digital media has had in the U.S. Google and Facebook have tightened their grip on the ad market, leaving just crumbs for publishers and everyone else. Publishers have tried to pivot to video, which is more lucrative than text, as well as commerce and other revenue sources, but all those come with their own challenges. All that has a cascading effect on global expansion.
Rob Norman, the just-retired longtime global chief digital officer of GroupM, said if publishers are resource-constrained, they will focus on the greatest source of audience and efficient use of resources. "It's not like Facebook or Google is a lesser competitor in other markets," he said.
Macroeconomic jitters have advertisers pulling back and publishers focusing more on their home markets, another top media exec said. The exec, who has extensive overseas experience, said while BuzzFeed and Vice seem to be as active as ever globally, conversations with HuffPost have dried up, and Vox Media hasn't contacted him, leaving the exec "a little bit underwhelmed."
"When it kicked off, I was talking to them a lot," the exec said of HuffPost. "We had a ton of innovation meetings. I'm hearing nothing, which says it's gone off the boil."
Making overseas expansion a meaningful business is hard. Certain publications don't easily translate overseas because of cultural differences and sensibilities, or the publication can miss local nuances, as Eater did when it miffed Brits by calling mincemeat on toast a "classic" and as BuzzFeed did when it failed to realize a Nutella recipe wouldn't do well in Brazil because the ingredient is very costly there. Such missteps can cost audience growth and hence ad dollars.
"One of the challenges for distinctly American brands is, it's not automatic that they're going to translate culturally into other regions of the world, even if they have local partners," said Jay Lauf, president and publisher of Quartz. He said Quartz has avoided this pitfall by taking a global approach to its business coverage from day one, and now 40 percent of its billings are outside the U.S., roughly in proportion to its audience, more than half of which comes from outside the States.
Taking the owned-and-operated approach like BuzzFeed does can give the publisher more control over its editorial, but it's expensive and runs up against complex red tape and labor laws. Also, U.S. publishers often find out the money isn't what they expected, as other markets are behind the U.S. in ad rates and infrastructure and acceptance of native advertising.
Most publishers license their brand to or partner with a local media company to limit their risk. This arrangement lets a publisher cut through red tape and use the credibility and expertise of the local partner. HuffPost credited its local media partnerships with helping it scale audiences quickly. BI is getting other publishers ask about its licensing model, said Salazar, which could signal they're struggling with their existing O&O or partnership models and are looking for a better way. "It's tough out there for everyone," he said. "BI is having a strong year. But you have to focus on your home market."
Those arrangements have liabilities, too. When partners do the selling and share the revenue with the U.S. publisher, they're less incentivized to sell the overseas publishers' inventory when they only get to keep some of the proceeds. An established media company has less motivation to look after a newcomer. That could have been a factor in the HuffPost decisions to end two local partnerships. Plus, native advertising that was a thriving business for these publishers in the U.S. hasn't caught on as fast with marketers overseas, which gives the partner even less motivation to sell it. "Not only is this harder for me to sell, but I have to give up half the revenue," as one publisher with global operations characterized the attitude. "And there's a whole level of advocating for it. [The local partner is] just not going to do that unless the advertiser is driving it."
HuffPost at one point was getting half its audience from overseas but less than one-fifth of its revenue overseas. BI is getting more than half its audience from outside the U.S., but Salazar acknowledged the revenue "doesn't align exactly. The potential is great," he said. "But it's also difficult."
https://digiday.com/?p=266609
October 2, 2023 • 1 min read
•
•
The publishers who attended DPS were focused on the potential upsides of applying the technology to their operations while guarding against the downsides.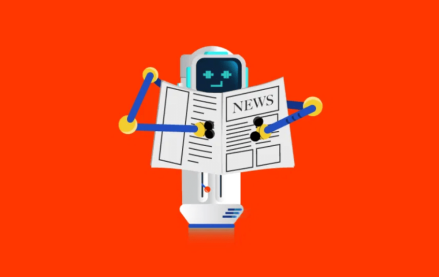 October 2, 2023 • 4 min read
•
•
Now that ChatGPT users can surf the internet for information, some publishers are reconsidering the weight of the issue.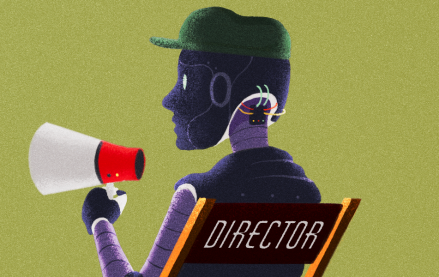 October 2, 2023 • 5 min read
•
•
As Meta makes celebrity-like chatbots, ChatGPT learned to "hear," "see" and "speak" while Spotify is piloting AI-translated podcasts.