Chinese tech companies venture into unmanned convenience stores
October 23, 2017 • 4 min read
•
•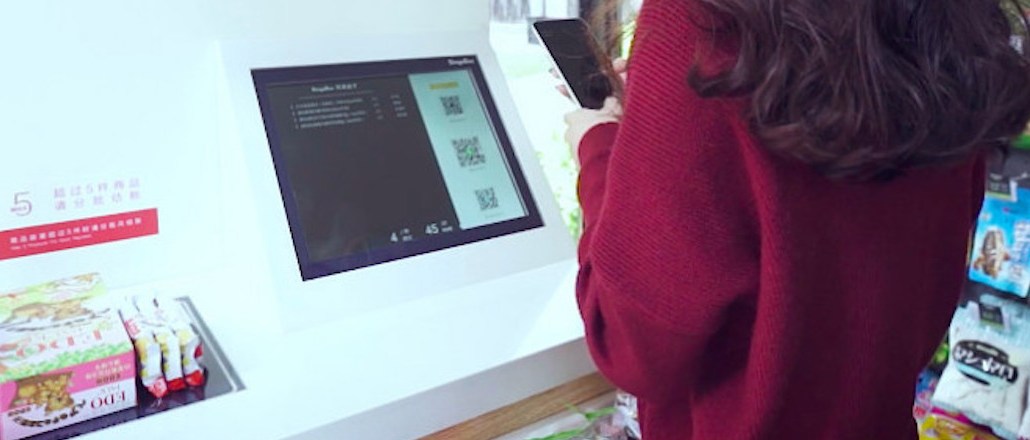 Out of curiosity, Teresa Chen recently went to an unmanned convenience store, EasyGo, near the China Plaza shopping mall in Guangzhou, China. She used her WeChat app to scan a QR code to get into the store, where she found imported snacks, candy and soft drinks. Every product had a price tag powered by radio-frequency identification, a technology that can automatically track and identify tags attached to objects. After she selected a box of crackers, Chen stood in the payment area and the bill automatically appeared in WeChat. Once Chen paid using her WeChat Wallet (a mobile payment service developed by Tencent), the door opened to let her leave the store.
"The whole experience was seamless, as I didn't even need to scan the price tag to pay," said Chen, a product manager for a nutrition supplement company in Guangzhou. "I think the biggest advantage of unmanned stores is cost control, as labor is getting more and more expensive in China."
Staffless stores like EasyGo are an emerging phenomenon in China, as e-commerce companies big and small are investing lots of financial, technology and product development resources in this area. Hans Tung, managing partner for GGV Capital, which invested in unmanned store startups BingoBox and CityBox in China, said this trend can be partly ascribed to the country's growing population of urban commuters in metropolitan cities who value convenience and efficiency.
"If you visit cities like Osaka, Kyoto and Tokyo in Japan, you will see vending machines everywhere. You can think of unmanned stores as vending machines, but much more intelligent," said Tung. "In China, you will first see the concentration of unmanned stores in office buildings and subway stations, and potentially residential properties. There will be lots of experimentation with the staffless model."
For instance, Alibaba opened its first autonomous store, Tao Café, in Hangzhou this year, where the company is headquartered. Shoppers scan a QR code with their Taobao app to enter. Sensors and cameras scattered throughout the store detect the items a shopper selects and automatically charge the person on their Alipay (a mobile payment service developed by Alibaba) when they go through a "payment door."
In September, Alibaba's e-commerce competitor JD also started testing two unmanned convenience store models in its Beijing headquarters. One model, developed by JD's logistics innovation lab JDX, is an end-to-end unmanned store solution similar to Alibaba's Tao Café. Another model, developed by JD's artificial intelligence team, serves as a third-party solution to help store owners better manage inventory and product displays. Both stores are supported by RFID and facial- and image-recognition technologies, according to Josh Gartner, vp of international corporate affairs for JD. "It's about using big data and AI to increase efficiency, so people don't need to wait in checkout lines," he said.
In November, JD will debut staffless warehouses, which Gartner said will help the company "keep up with the increasing demand, add capacity more quickly and get more orders out" as e-commerce grows rapidly in China. He added that JD doesn't have a set number of unmanned stores that it plans to open there this year.
Amazon introduced staffless stores in the U.S. last December, but the company's Amazon Go store has not yet opened to the public. Amazon's store of the future idea is becoming a craze in the e-commerce and venture capital communities in China, however. "You don't have the same concentration of people in the U.S.," said Tung. "And the size of mobile payments like WeChat Pay and Alipay in China is around 11 times bigger than that in the U.S. because credit cards are not as popular in China."
In addition to tech giants like Alibaba and JD, Chinese startups like BingoBox, F5, Take Go and Eat Box have all jumped onto the staffless store bandwagon. BingoBox, for instance, reportedly secured 100 million yuan (around $15 million) in series A funding this year. The company plans to open 3,000 unmanned stores in China over the next three years, according to China.com.
It's still unclear if unmanned stores are truly the future of retail in China. At the very least, Tung believes the technology that unmanned stores provide facilitates more efficient management of inventory and logistics. But the stores still require humans to clean them and stock products. Plus, an education problem exists, as staffless stores are a new concept for many shoppers.
"Most people don't have a habit of shopping at cashierless stores, as many may still want the human touch provided by regular convenience stores," said Chen. "And I think selling fresh produce will be a big hurdle for unmanned stores."
Image courtesy of L'Atelier BNP Paribas
https://digiday.com/?p=259808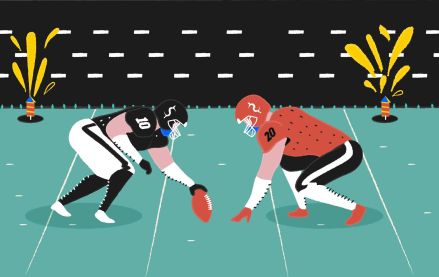 December 6, 2023 • 4 min read
In response to this challenge, the NFL's Detroit Lions have adopted a proactive strategy, introducing an extra channel for their local NFL broadcast. The objective is to broaden advertising opportunities, leverage direct-to-consumer distribution, and establish stronger connections with local fans, with the ultimate goal of increasing preseason viewership.
December 6, 2023 • 4 min read
It's been over a decade since the most recent entry in the wildly popular "Grand Theft Auto" series came out in September 2013, meaning anticipation for "GTA 6" has been building for years. Rockstar titled yesterday's trailer as "Trailer 1," making it clear that the company is poised to launch a massive marketing campaign in the lead-up to the game's 2025 release.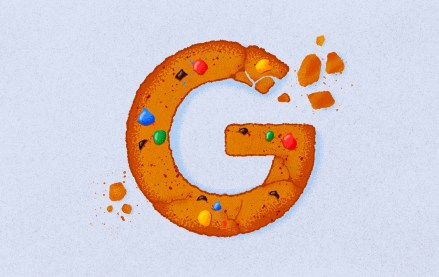 December 6, 2023 • 4 min read
A healthcare client that decided to scrap all conversion tags and cookies within weeks provides a case study for what will likely be a common experience in a year's time.