How OkCupid's international marketing director shaped the brand's messaging with thoughtfully inclusive leadership
March 9, 2022 • 4 min read
Sonia Oblitey is a lift-as-you-climb kind of person. She believes in teamwork, meaning every voice on her team deserves a seat at the proverbial table regardless of status or title.
It's part of her personality — one that her colleagues describe as collaborative and inclusive. Those are two key traits that have seemingly translated well to her current role as senior global marketing director at OkCupid.
Since Oblitey stepped into her role two-and-a-half years ago, the 43-year-old has made a sizable impact at OkCupid by expanding the dating platform's global footprint into new markets, including Germany, Turkey and Israel, according to those who have worked with her.
"As one of the most tenured members on the marketing team, Sonia has been an advocate on behalf of underrepresented communities, helping OkCupid fill white spaces in the online dating industry that previously left many individuals feeling excluded," Crysten Curry, senior PR manager at OkCupid, said via email.
Last summer, OkCupid announced it would be translated for the first time in Europe, to German, according to Michael Kaye, corporate communications manager at LinkedIn and former senior global public relations manager at OkCupid. Kaye, as Oblitey's former colleague, called the campaign one of Oblitey's most notable projects for its celebration of gender-neutral language, including replacing German characters that indicated the word gender with a heart symbol.
It helped to land Oblitey on Insider's 2021 list of rising brand stars.
The executive has also helmed the dating platform's partnership with a Germany-based LGBTQ+ advocacy group CSD Deutschland during Pride Month in Berlin. Here in the U.S, Oblitey's thoughtful leadership aided in curating a list of Black-owned businesses for OkCupid's Black History Month efforts.
"She will be known for furthering OkCupid's commitment to inclusivity, and doing so for multiple groups of people — not just Black people, not just LGBTQ+ people, but really everybody," Kaye said.
According to Insider, Oblitey's efforts have led to double and triple-digit year-over-year percentage increases in both Turkey and Germany last year.
A unique part of her role, Oblitey says, is understanding local dating culture as it varies from country to country and even culture to culture. "It's a lot of learning. It's a lot of trying to fit our global positioning, which is to be more inclusive," she said.
What makes Oblitey good at what she does is her curiosity, commitment to inclusivity and ability to champion collaborative ideas that can be implemented across different markets, including gender, sexuality, culture, religion and nationality. She's been known to work across the aisle, ensuring varying perspectives are adequately represented, her teammates say. When she invites her colleagues to a meeting, she intends for them to share their thoughts and isn't afraid to call on them, she says.
"I hire people so that you can supplement what I lack. From my own experience, I know what it's like to sit in silence when you have a great idea. And I don't see the point of that," Oblitey said. "I want you to feel like you have a voice."
Oblitey's first foray into global marketing was during her time at Estée Lauder back in the early 2000s, where she developed global brand strategies for various designers like Tommy Hilfiger and Donna Karan. It's where she learned about campaign development and storytelling in different markets. At one point, the executive worked on four different brands at once, pushing her to learn how to lead with authority, she said.
"You lead from every chair. You don't have to be the senior vp. People will follow you, especially in the roles that we're in with marketing because we hold the playbook," she said.
Oblitey credits her business acumen to Walgreens Boots Alliance, where she served as senior brand strategist before becoming senior brand and marketing manager for the North Americas in 2015. In this role, Oblitey learned how to set KPIs and how to measure profits and losses.
With that experience and now in her role at OkCupid, she's comfortable pushing boundaries and thinking big, making her a better marketer and team leader, she said.
"I'm able to lead a team with humor and with personality and with empathy. We have trust. When you have that trust in that relationship, people you just work well together," she said.
https://digiday.com/?p=441294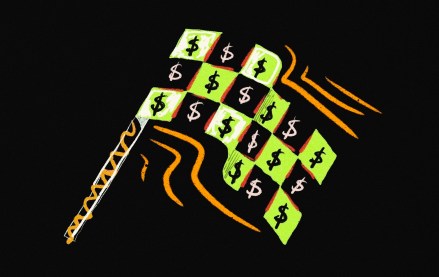 September 26, 2023 • 3 min read
With three Grand Prix races in the U.S. this year – Miami this past May, Austin in October and Las Vegas in November – the interest from U.S. marketers in Formula One has increased this year, according to agency executives, who say they expect that growth to continue next year.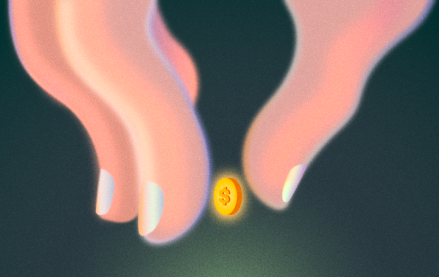 September 26, 2023 • 6 min read
A Digiday+ Research survey found that brands and retailers report using Facebook less over the last few years, all while the platform's value to their revenues and brands has increased.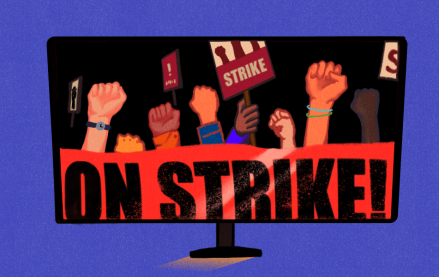 September 26, 2023 • 5 min read
The timeline for a return to business as usual – whatever that may mean now – is yet to be determined.