PopSugar aims to grow events business by tapping into the wellness craze
January 10, 2019 • 3 min read
•
•
Keep up to date with Digiday's annual coverage of the Consumer Electronics Show (CES) in Las Vegas. More from the series →
Wellness mania has transformed everything from sports publishers to the jewelry business. It has also been very good for PopSugar's experiential aspirations.
Starting Wednesday at CES, the women's lifestyle publisher is hosting the first of several events it's doing with Samsung as part of a program called the Well. Tucked into a suite far away from the Las Vegas Convention Center, visitors can participate in guided meditation classes, receive calmness training or have their dreams interpreted. PopSugar and Samsung plan to host at least one tentpole event per quarter this year for the Well, along with an as-yet-undetermined number of smaller events throughout the year such as influencer dinners.
Popsugar declined to comment on the size of the investment Samsung's making in the program.
The events represent one facet of a complicated program PopSugar built for the Well. PopSugar will publish original editorial and branded content, as well as recirculate existing editorial content, on a dedicated section of PopSugar's website daily throughout 2019. The section will also feature links to purchase Samsung's smartwatches. In other channels, a coterie of influencers, which PopSugar describes as a board of advisers, will help create and distribute Well content, while also advising on and participating in events.
Though PopSugar is hardly the only publisher leaning into wellness as a topic, it's used years' worth of audience data to figure out how to build experiences and other marketing programs for advertisers, said Geoff Schiller, CRO of Popsugar. Last year, experiential marketing revenue accounted for around 11 percent of Popsugar's total revenue, Schiller said. He did not share hard dollar figures but said experiential is projected to climb to 15 percent of revenue in 2019.
"It's been a critical part of our experiential business," Schiller said. "The amount of data we can analyze based on the size of our audience allows us to forecast trends and analyze trends and make predictions and act on what we think are behavioral shifts."
Publishers started leveraging marketers' interest in experiential activations a couple years ago, and for PopSugar, marketers' separate interest in wellness has been especially useful. In 2018, the publisher created branded wellness activations for advertisers including Adidas, Nordstrom and Dick's Sporting Goods. Its first ticketed event, Play/Ground, was infused with wellness activities too, including a Barre 3 class, Wanderlust yoga and several workshops led by wellness influencers including Gabby Bernstein and Cleo Wade.
But where some of those events were one-offs, the Well program will unfold over a period of months, partly because Samsung doesn't have as much of a track record as a wellness brand. "It's really important to be consistent," said Elina Vives, the head of marketing for Samsung's mobile computing and enhancements division. "It's about trying to earn credibility in an authentic way with a community that is very, very attuned to the concept of holistic wellness."
"What I don't want to have happen is to be this flash in the pan," Vives added.
Publishers are hunting for more ways to work on longer, more extensive programs with marketers. And as more brands try to make their way into this space, the publishers that find their footing will be the ones pitching ideas that align most closely with their strengths.
"What content providers are trying to do to stay relevant is partner with brands in very natural, synergistic ways," said Thomas Ellingson, the executive director of brand consultancy Landor. "And [PopSugar] has permission to have that kind of partnership."
https://digiday.com/?p=317679
October 2, 2023 • 1 min read
•
•
The publishers who attended DPS were focused on the potential upsides of applying the technology to their operations while guarding against the downsides.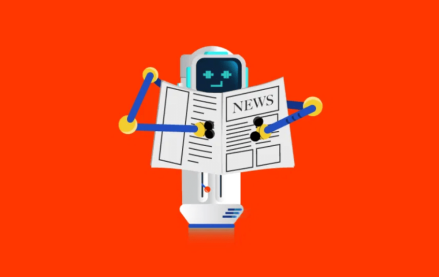 October 2, 2023 • 4 min read
•
•
Now that ChatGPT users can surf the internet for information, some publishers are reconsidering the weight of the issue.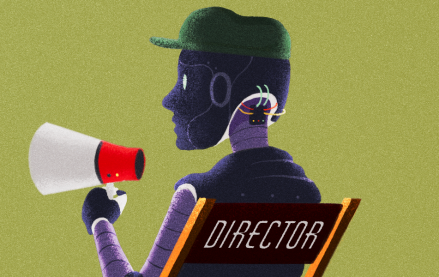 October 2, 2023 • 5 min read
•
•
As Meta makes celebrity-like chatbots, ChatGPT learned to "hear," "see" and "speak" while Spotify is piloting AI-translated podcasts.