Jewelry brand Alex and Ani shifts to DTC to amplify wellness focus
September 14, 2018 • 4 min read

Wellness has infiltrated the jewelry industry.
Fifteen years ago, Alex and Ani launched a jewelry line focused on "meaning-based, spiritually enlightening" pieces. Now, it's reaping the benefits of being relatively early to a movement sweeping the beauty and fashion industries. Now estimated to be worth $1 billion, the company is looking to build on its success by amplifying its core message of personal empowerment and growth.
The company has a plan centered on cutting out the middlemen currently distracting from that message, in favor of increasingly selling the pieces and communicating their supposed positive energy, directly to consumers. Within 18 months, the goal is 75 to 80 percent of sales will be through Alex and Ani stores or the website, up from 50 percent as they stand.
The brand's retail mix currently consists of 1,800 specialty stores; department stores including Nordstrom and Bloomingdale's (which also carry current competitors like Dogeared and MantraBand); 108 Alex and Ani stores, including 20 in international markets; and Amazon. Kate Richard, Alex and Ani's svp of of branding and creative, said the brand will be cutting ties across specialty and mass retailers, and will continue teaming with new, "tastemaking" retail partners aligning with its point of view.
"It's not that we're pulling out of retailers falling below 'this' amount of volume or saying the mom-and-pops are no longer relevant," she said. "We're also not saying, 'It's trendy right now to be DTC, so let's just make sure we get on that wagon.' But we're looking at what retailers are really pushing the needle, and feel in line with what we're doing in terms of how they treat customers and market themselves and the brand."
The stories behind Alex and Ani's jewelry are key, especially as the brand leans in to wellness. Pieces include bangle bracelets, pendant necklaces, rings and earrings featuring a variety of signs and symbols, including a rising sun representing vitality, a falcon for success and a starfish for resilience. Each is designed to connect wearers with their "true self" and also "guiding forces" in the universe, according to the site. Included is a 76-piece "Charity By Design" collection — 20 percent of sales proceeds go to a variety of charities including Habitat for Humanity, Toys for Tots and Product Red aimed at eliminating AIDS in Africa. To date, the for-profit company has made $53 million in charitable donations — a bit worth sharing with shoppers, as more are driven to support brands that stand for something.
Gaining new access to customer data is also behind direct-to-consumer shift — Richard said many of Alex and Ani's small retail partners are not equipped to offer data beyond sales figures. Moving forward, it's expected that data will offer a better understanding of where current customers are and what they want, and play into more strategic customer acquisition.
For now, the company has plans to open 25 new stores by spring of 2019, basing locations on learnings from partner department stores on what's selling where, as well as experiential pop-ups it launched to "test the appetite" for the brand in new markets. One past pop-up hosted an aura photography event, where it offered shoppers chakra readings. Many of the stores will be on the West Coast, plus there will be new locations in Texas and Canada.
To get the stores off the ground, Richard said Alex and Ani will do a variety of local advertising, including brand billboards. And on a broader scale, upcoming marketing efforts will be centered on its biggest influencer campaign to date, titled "Warriors of the Soul,"  launched last week. The original campaign included fourteen micro-influencers it's calling "spiritual trailblazers," including reiki master Mariah K. Lyons (12,000 followers), artist Sam Malpass (36,000 followers) and author J. Chavae (42,000 followers) telling their stories, using signs and symbols as a thread. In addition, Richard said the brand is pursuing cross-category collaborations to reach new customers.
"Wellness intersects with all aspects of people's lives now; it's not just in the gym or the medicine cabinet" said Melisse Gelula, co-founder of Well+Good. "It's entirely disrupted retail and fashion; in jewelry, there's been a huge shift from wow-factor statement pieces to pieces with mantras or crystals that correspond to the wearer."
To facilitate on-brand communication across channels, Alex and Ani has long managed social media and customer service in-house. Respective teams are trained to be well-versed on things like the intricacies and meaning of symbols featured on jewelry.
"The biggest ask we get is, 'Can you guide me? I'm going through this thing — what would you purchase?" said Richard. "[Shoppers] are often looking for something to hold onto. So we always try to be sensitive to what's happening in the world and what our brand can do, without overstepping and being in a weird space of polarizing opinions. Oftentimes, we're just reminding people, 'The answer is within yourself,' and recommending little reminders of that."
In addition, Alex and Ani wants to become a resource for consumers just starting to explore New Age concepts and mysticism — one example of the wellness effect that the company knows well.
"For a company that's been talking about crystals and symbols and ghosts for 15 years, we're in a good place right now," said Richard. "We've been talking to ourselves about this for a long time. For curious customers interested in joining the conversation, we're here and ready."
https://digiday.com/?p=303055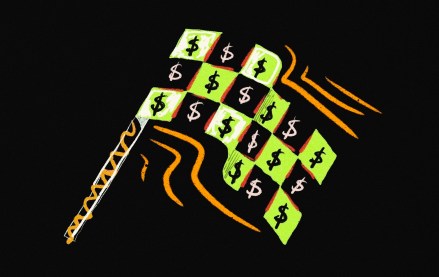 September 26, 2023 • 3 min read
With three Grand Prix races in the U.S. this year – Miami this past May, Austin in October and Las Vegas in November – the interest from U.S. marketers in Formula One has increased this year, according to agency executives, who say they expect that growth to continue next year.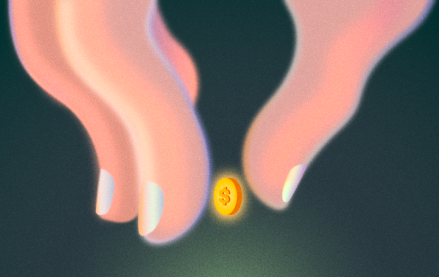 September 26, 2023 • 6 min read
A Digiday+ Research survey found that brands and retailers report using Facebook less over the last few years, all while the platform's value to their revenues and brands has increased.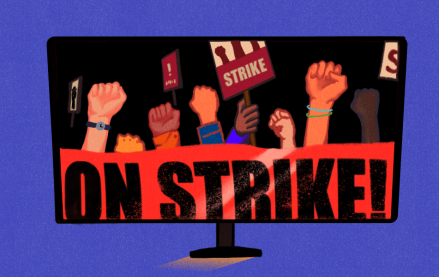 September 26, 2023 • 5 min read
The timeline for a return to business as usual – whatever that may mean now – is yet to be determined.