Why The New York Times and other publishers are adding experiential marketing services
October 13, 2017 • 5 min read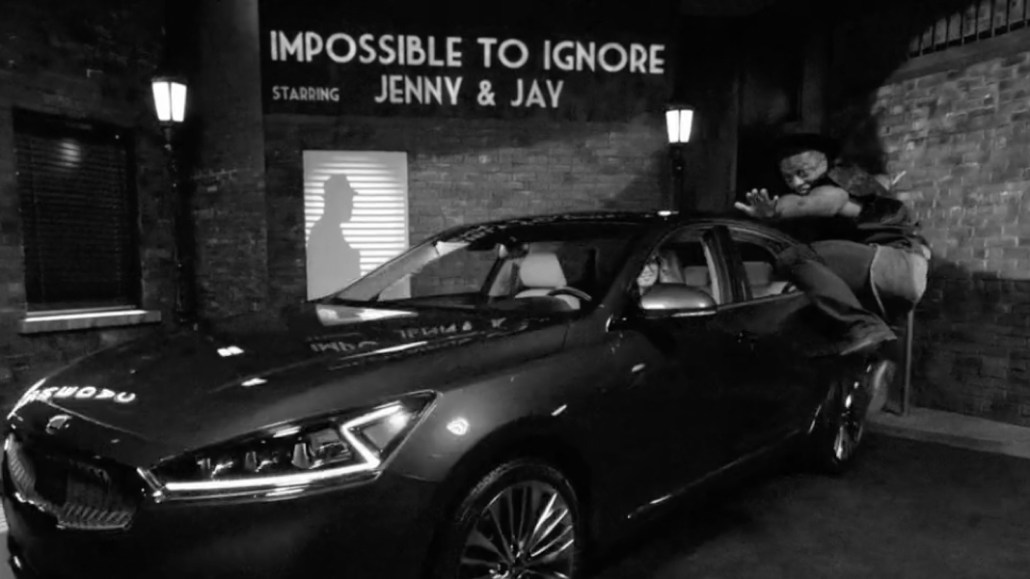 Over the past several months, The New York Times has helped the automaker Kia put the latest model of its Cadenza sedan in some unusual situations. The car's been at the heart of an augmented reality presentation led by an interior designer; it's been turned into a musical instrument played by various musicians; it had the starring role in a noir-themed evening event at the NeueHouse in Los Angeles.
The campaign, scattered across multiple cities over a period of many weeks, was led by Fake Love, a 50-person experiential agency that the Times acquired one year ago.
As publishers look to move further up the food chain and expand the scope of the work they do with brands and marketers, publishers are adding experiential marketing services.
The Times and Condé Nast recently bought their way into that business by acquiring existing agencies. Other publishers are hiring their own people. Meredith, for example, hired experiential marketer Chrissann Gasparro away from the Omnicom-owned agency Serino Coyne to build an experiential marketing services arm inside its branded-content studio, Studio M, in July.
"In the old days, we got a meeting with a CMO and talked about media," said Sebastian Tomich, svp of advertising at The New York Times and the head of T Brand Studio. "Today, no CMO wants to talk about banners. What they do want to talk about is services: experiential, strategy, creative. In the new world order, media is the downstream thing that may or may not be part of the package."
As removed as experiential marketing might seem to a publisher's core business, it's not hard to figure out why publishers have gravitated toward it. In a survey by brand marketing agency Freeman, one in three CMOs said experiential marketing would soak up at least one-fifth of their marketing budgets in three to five years, where experiential was defined as "events, trade shows, sponsorships, exhibits, permanent installations, virtual or augmented reality experiences and/or pop-ups."
Ninety percent of the CMOs surveyed by the Event Marketing Institute in 2016 said they would increase the amount of money they allocated to events and experiences in the following year. The institute forecast that spending in the category overall would rise 11 percent this year.
Those trends have helped Fake Love's bottom line since it became part of the Times — a  Times spokesperson said Fake Love's business has nearly doubled year over year, but would not say to what — and Josh Horowitz, Fake Love's founder, said he expects that growth will continue. "Over the next year, CMOs will be focusing on experiential and prioritizing it over broadcast," he said.
Like branded content, experiential marketing comes with challenges for publishers. Because each event is unique — the phrase "never been seen before" is common in event RFPs — with highly customized art, design, talent and product needs, the costs are considerable — a gross margin of 30 percent is common among experiential agencies, according to a source familiar with the business — and they're hard to scale.
They also require publishers to have a direct relationships with brands, as agency middlemen take a dim view of them. "When you're working through a media agency and their business and budgets in those conversations, a big investment in an event is hard to swallow," said Josh Stinchcomb, chief experience officer at Condé Nast.
And again, like native, it's hard to prove their effectiveness. Refinery29's 29Rooms may drive a lot of Instagram posts, but proving that an event improved a brand's image or people's plans to buy a product often requires the services of a third party like Millward Brown or Nielsen.
"I don't think it's become easier to measure ROI," said Rick Kiley, a founding partner at SoHo Experiential, an experiential agency founded in 2005. "I'm not a big believer in an ad impression."
Completely branded experiences also don't always lend themselves easily to being sold with a publisher's core product. Unlike a publisher-branded event, which can offer plenty of opportunities for advertiser integration, the reverse is less true. For some publishers, experiential is sold as a broader partnership to its largest clients. "So much of what we do is full-service [for marketers]," said Marc Rothschild, svp of digital at Meredith. "Few of them come just looking for [experiential]."
That leaves them to take advantage of the brands' events or activations in other ways, by creating content on the side. "[Brand events] become these really efficient content engines," Stinchcomb said.
That might mean interviewing the blues revivalist Gary Clark Jr. after securing him for an event that 23 Stories put on for Lincoln down by the South Street Seaport or shooting an interview involving Condé Nast editorial staffers.
Just as branded content has taken on myriad forms, experiential marketing services can vary from publisher to publisher. Domino, for example, started a condo-staging business, where it works with realtors — most recently, it worked with Corcoran — to redesign the interiors of condos with the help of local interior designers.
After a condo is set up, Domino holds a photo shoot, which it uses as fodder for editorial content. It also throws in a targeted media program, where readers located in New York City receive display advertising and targeted email newsletters with information about how to buy the condo.
"It's a great opportunity for us to disrupt this sleepy little business," said Domino CEO Nathan Coyle. "Nobody else in the staging business can offer anything like it."
https://digiday.com/?p=258530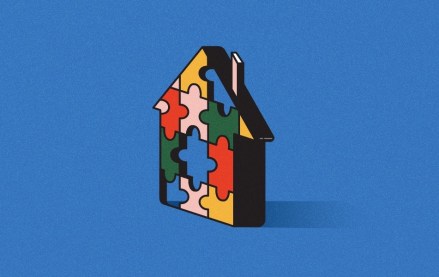 September 22, 2023 • 4 min read
Apartment Therapy's president Riva Syrop took the stage at the Digiday Publishing Summit to discuss the convergence of commerce and sponsorship revenue within its Small/Cool event.
September 22, 2023 • 4 min read
Media execs took stage at the Digiday Publishing Summit to discuss the growing importance of ROI in ad campaigns this year.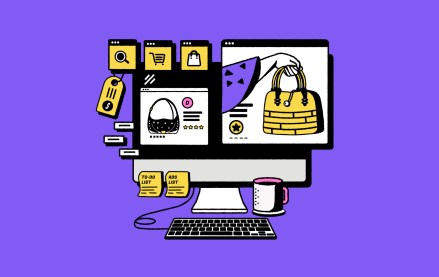 September 22, 2023 • 4 min read
CEO Satya Nadella said AI assistants will be as ubiquitous as PCs and will help users navigate across apps, operating systems and devices.