With TB12, Tom Brady is tapping into the burgeoning wellness industry
August 30, 2018 • 6 min read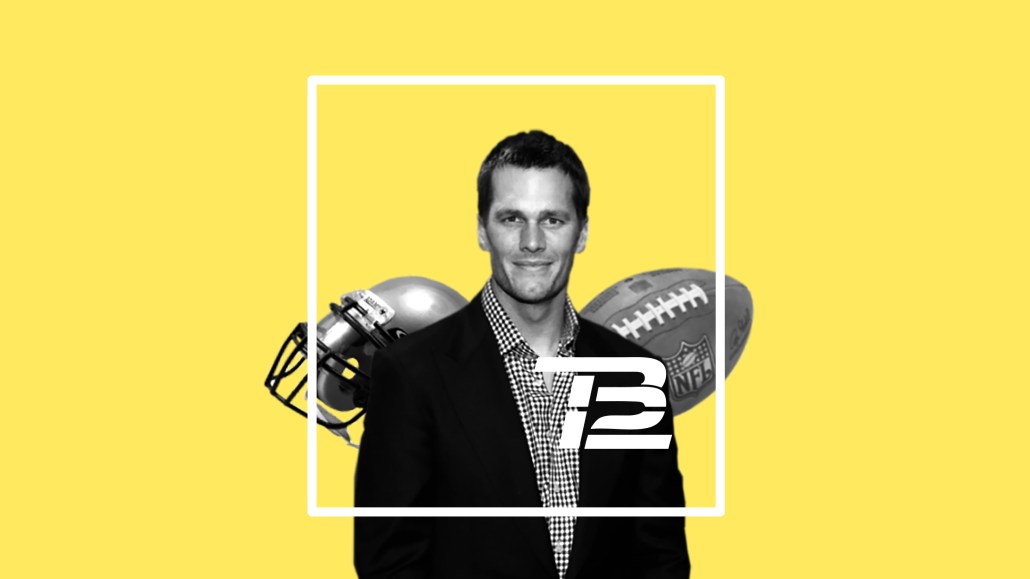 Tom Brady's top two passions are family and football. Or maybe they're 1a and 1b, flip-flopping depending on the time of year. Regardless, after those two, the New England Patriots quarterback's focus is wellness in the form of TB12, a sprawling brand that is everything from lots of reps with fitness bands to a diet featuring avocado ice cream — all premised on the fitness gospel that underpins Brady's legendary run in the NFL.
"It's the idea of helping other athletes learn from the lessons he's learned during his career and help them achieve the same time of longevity," said Jeff Surette, referring to his boss's present and future.
As svp of TB12, Surette is one of the key players within a larger effort to build Brady's legacy once he leaves the field behind. Of course, no one knows when that is. Quarterbacks in the National Football League retire after three years and one month, on average, according to a 2016 Wall Street Journal study. Meanwhile, the 41-year-old Brady is playing his 19th NFL season.
Like any sport, NFL stars take different paths in retirement. Michael Strahan, former defensive end for the New York Giants, is an anchor on "Good Morning America." Eddie George, former running back for the Tennessee Titans, starred on Broadway. Retired quarterback Peyton Manning owned some Papa John's franchises — until recently. Brady's path forgoes pizza to promote diet and exercise.
Getting ahead of retirement
The inspiration for TB12 isn't just Brady himself; it's the relationship he has with his personal trainer Alex Guerrero. They began working together in 2004, per the recommendation of former Patriots linebacker Willie McGinest. Guerrero's methods are "different," and that was part of Brady's attraction, Surrette said. To others, Guerrero is quite controversial. For Brady, Guerrero is not just a trainer but also a business partner. They launched the first iteration of the brand in September 2013 with the TB12 Sports Therapy Center by Gillette Stadium in Foxborough, Massachusetts, home of the Patriots.
"A few years ago, [Tom] knew a couple things. He wanted more time with Alex and the passion he had for this approach to natural, holistic wellness for athletes that would help them sustain peak performance. He knew this was what he wanted to do after football," Surette said.
Surette joined TB12 in July 2014, first as a consultant, and full-time in January 2015. Prior, he worked in consultancy at The Parthenon Group in Boston. Back then, the TB12 Sports Therapy Center had four body coaches within a 3,500-square-foot facility. In those early days, Guerrero and TB12 faced a state investigation, opened in October 2013 but closed without action, Boston magazine reported. In August 2016, they expanded the space to 7,000 square feet and now have 10 body coaches along with 25 total employees within TB12.
From one center to a community
TB12's clientele in the facility, which totals "thousands," varies, Surette said. They've helped runners, skiers and, of course, football players, and they've let a handful of reporters try out the method. While the TB12 method has helped Tom Brady, TB12 isn't just for Brady wannabes.
"We believe this method can be useful for any athlete, no matter the sport, position, age. The majority of people we see fall into the psychographic segment of being incredibly passionate of what they're doing, whether that's skiing on the weekend with the kids or running a marathon," Surette said.
As they try to scale, TB12 has expanded beyond the one center by selling other products. "The TB12 Method" book was released in September 2017. A few months later, they launched the TB12 Method mobile app. TB12 also has an online store for workout equipment like TB12 resistance bands, supplements like TB12 electrolytes and apparel like TB12 hats and, through a partnership with Under Armour, recovery pajamas that help  you heal muscles while you snooze. TB12 also works with meal delivery service Purple Carrot on TB12 performance meals that are high in protein and free of "inflammatory vegetables."
"We don't do anything, sell anything, recommend anything to anyone that Tom and/or Alex haven't personally used successfully in their practice. Nearly every product we sell, with the exception of women's top tanks, is things that Tom wears, and if Tom doesn't wear them, he approves them," Surrette said.
Building beyond controversy
As Brady tries to make a paycheck beyond his performance on the football field, one of his challenges will be that not everyone loves Tom Brady. His controversy stems from the long dominance by the Patriots — with some notable exceptions — along with allegedly deflating footballs and political tensions like not visiting Obama's White House and later endorsing Donald Trump.
"I feel bad to say this being from New England, but our data shows that he's extremely polarizing. Athletes like Tom Brady are incredibly popular in their region. He has nationwide recognition but not global recognition," said Janet Comenos, co-founder and CEO of Spotted, a research company that focuses on celebrity data.
According to Spotted, Brady's audience is 66 percent male, with about 43 percent is between 25 and 44 years old. His top cities are Boston, Chicago and Houston, while 69 percent of his audience is in the U.S.
Separately, wellness brands are tricky with the potential of being framed as bogus. Actress Gwyneth Paltrow's Goop frequently has been accused of "snake oil" shilling, though it seems that hatred may have helped build her massive empire. For Brady and TB12, part of the controversy and investigation around Guerrero stemmed from practicing physical therapy without a license as a massage therapist or as an athletic trainer in Massachusetts. Regardless of his licensing, not everyone may be willing to follow a routine that suggests a diet without caffeine and sugar.
But there's also evidence Brady, and perhaps his lifestyle, appeals beyond Patriots fans. According to Facebook, more than 66 percent of the people who watched a full episode of "Tom vs Time," an exclusive to Facebook Watch, do not follow the Facebook pages for the New England Patriots or Tom Brady. More than 48 percent of the viewers do not follow Brady's page or any official NFL page.
That show, a rare peek inside his life, reveals not only Brady's dedication to football on and off season, but his willingness to open up. He frequently chats with media, though he's not afraid to hang up the phone. He's also been known to regularly post on Facebook and Instagram, though it's not always family-friendly.
"Tom is very aware of how tightly this business is linked to him. It's his initials and his number on the door," Surette said. "When he retires, my hope for the brand and the business is he'll still be Tom Brady, the former quarterback of the Patriots who won five or more Super Bowls, and that he can become Tom Brady, likely the greatest football player that ever played who can promote health and wellness."
https://digiday.com/?p=300967
September 27, 2023 • 10 min read
Digiday+ Research assesses how brands and influencers are using Shorts to reach new audiences and what types of Shorts videos create the most buzz for marketers.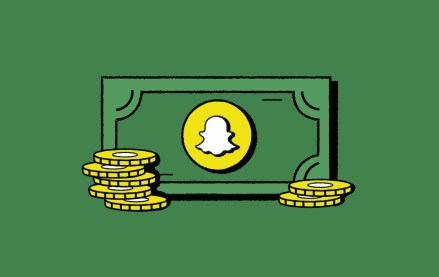 September 27, 2023 • 4 min read
Yesterday, Snapchat marked its return to in-person agency roadshows, sending company representatives to Horizon Media's Manhattan office to showcase a Snap-designed video game intended to capture the essence of what it's like to work at an agency — and how Snapchat can be part of the process.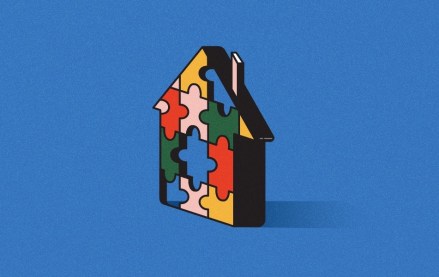 September 27, 2023 • 5 min read
As in-housing settles in as a mainstay, some marketers push for complete control.