How Norwegian publisher Aller Media balances subscriptions and ad revenue
June 12, 2019 • 4 min read
Publishers embracing reader revenue as a more stable income source need to work harder than ever to balance the advertising side of the business, which by nature can conflict with subscriptions. 
Norwegian publisher Aller Media has steadily grown its subscription business over the last five years, but it still has a digital ad business to protect, which accounts for 90% of its revenue.
Aller Media-owned newspaper Dagbladet believes it has hit on a good formula to determine when it should push ads to users, when to show subscriber-only content in order to convert them, and when to show videos.
For the last two years, the publisher has been working toward serving different units featuring more relevant content based on user behavior data on the Dagbladet homepage, the group's daily newspaper, which puts certain content, like its exclusive, investigative, in-depth articles, behind a paywall.
Rather than displaying content chosen by its editors, the fourth, fifth and sixth stories on Dagbladet's homepage now show content personally relevant to individual readers based on their behavioral data. For instance, whether a reader has seen the same post more than three times, whether they have read similar articles, and metrics like dwell time determine whether a reader will see content that needs a subscription, an editorial video or an ad. People who are less likely to subscribe are instead shown an editorial video or an ad so that the publisher can further its ad revenue goals without over-prioritizing subscriptions.
"That's one of the conflicts we're trying to address with personalization," said Stephan Granhaug, evp of digital at Aller Media. "We'll optimize for the broadest range of revenue capabilities that we have access to. Content marketing, regular display ads, video, sponsorship, all down to affiliate marketing. The idea is we're not showing more than we should have to. It's about yield management."
Dagbladet is seeing a significant increase in core KPIs on these ad slots compared to editorially curated slots. Typically, slots led by the reader's previous on-site behavior deliver an increase between 10% and 30% in clicks (whether that's subscription conversions, video views or click-through rate) depending on the target set for that section of the page. Ultimately, this also saves money by reducing waste. If someone has seen a sponsored content unit more than three times, they are unlikely to act; instead, they will be shown a regular display ad.
"We're controlling for frequency," said Kjetil Laumann, product owner, personalization. "The idea is not to show content if it doesn't give value. For commercial, that's money; for editorial, it's other, more complex things."
Dagbladet has increased the number of these automated units since October when its tech layer was in full swing. Since February, it has applied this tech to its other magazine titles. It will continue to apply this to more units lower down Dagbladet's homepage, where there's still content that people aren't reading.
In Norway, publisher homepages generate high volumes of direct traffic, more so than in the U.K. and U.S., where a lot of publisher traffic comes from social and search side doors. According to SimilarWeb, 78% of Dagbladet traffic is direct. For that reason, homepages in Norway play a key part in building editorial-led algorithms and audience profiles.
Dagbladet has 85,000 digital subscribers, up from 70,000 last October. Over the last three years, the publisher claims it has grown subscriptions 100%, but from a low base; so sustaining this rate will become harder. Around 10% of digital revenue comes from subscriptions, the rest from advertising. The publisher wants to make this split more even, although it wouldn't disclose churn rate.
Dagbladet Plus pulls its content from three sources: Aller Media print magazine content, original content from journalists and stories from the free version. A subscription costs 99 Norwegian Kroner (£9.02/$11.48) a month or 795 Norwegian Kroner (£72.40/ $92.16) a year.
For Aller Media, this is one part of taking more control over its first-party data in a world where data privacy is now the business norm, thanks to the General Data Protection Regulation. The publisher launched its centralized data platform in 2016 primarily to drive up the value of inventory both on the advertising and subscription sides of the business.
While there are plenty of vendors eager to help publishers with first-party data and driving subscriptions, the publisher couldn't find one that would cater to its more complex needs of driving subscribers as well as maximizing the amount of video and the advertising revenue.
"To manage all those things, we need to have control," said Granhaug.
https://digiday.com/?p=337392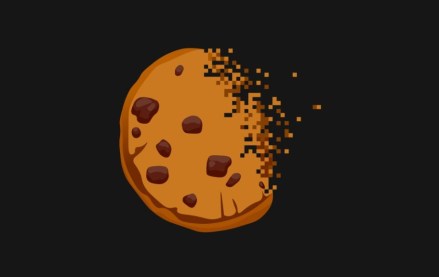 September 25, 2023 • 1 min read
During the Digiday Publishing Summit, execs from companies including Condé Nast, Dotdash Meredith and Thomson Reuters assessed the industry's readiness.
September 25, 2023 • 5 min read
Publishing executives shared their honest and unfettered opinions on the rise of generative artificial intelligence technology and its impact on traffic, IP protections, content production and jobs at the Digiday Publishing Summit last week.
September 25, 2023 • 5 min read
Here is A sampling of other AI-related news from last week.