New podcast studies showing growth in ad spend, listeners suggest the bubble hasn't burst
August 31, 2023 • 3 min read
•
•
Ivy Liu
A slew of new reports on the podcast market in the last few weeks are revealing an increase in both listeners and advertising spend on the medium, suggesting that, while the shininess around podcasts has worn off a little, the industry is still growing (and seemingly disproportionately for the biggest players in the space).
That's not to say there hasn't been a contraction in the podcast market this year. Podcast platforms and networks, like Spotify and NPR, have cut their slate of shows and undergone layoffs. Paramount said it would launch fewer podcast shows this year than in years past. Some podcasters cut down on their slate of shows as part of a strategy to refocus their audio businesses on flagship podcasts.
But these decisions were not necessarily due to a lack of ad investment, according to Lauren Russo, evp and managing partner of innovation & performance audio at ad agency Horizon Media. It's more so because of the bloated deals that had taken place during the pandemic (when listening peaked during lockdowns), she added.
During the podcast boom of the past few years, "leading publishers [were] investing significantly in several high-profile, star-driven studios and creators that did not materialize and generate the return they were expecting. This has led to publishers being more conservative and selective when considering content alignment and strategic partnerships," Russo told Digiday.
Advertisers are continuing to put their budgets behind podcasts, however, according to recent reports:
Nearly 60% of agencies and advertisers currently advertise in podcasts, up from 34% in 2020, according to a Cumulus Media and Westwood One Audio Active Group "Advertiser Perceptions" study.
62% of brands and agencies say they will consider advertising in podcasts in the next six months (a nine-year high), and 58% said they definitely will, according to that study.
A MediaRadar report on U.S. podcasts shows ad spending increased 5% year over year.
Ad revenue for business podcasts grew 30% year over year, thanks to investments from advertisers like Amazon, Athletic Greens (AG1) and Shopify, according to MediaRadar.
Ad spending grew 26% year over year on crime podcasts and was up 10% on comedy podcasts, MediaRadar reported.
The big getting bigger
While these reports show an increase in ad dollars going to podcasts, the money is mostly being spent with large networks, as opposed to independent publishers, said David Spiegel, CRO at Betches Media. Holding companies are putting ad dollars into large podcast platforms or networks, such as iHeart, Spotify or Audacy, he said.
"There's no doubt that audio is growing. I do think that [with] the major advertisers… it does disproportionately weigh [towards] these scaled partners. But you know what, they've got to start somewhere," Spiegel said. He noted that smaller publishers with "a strong focus and a good product" are still seeing growth and that Betches' podcast ad revenue has increased month over month this year.
Russo echoed this sentiment and said advertisers are focused on the largest podcast shows. "There continues to be significant demand on top performing shows where the bulk of ad dollars are allocated to the top 500 titles," she said.
Public audio companies' Q2 earnings were a reflection of this podcast ad spend. iHeartMedia, Spotify and Acast reported podcast revenue growth between 12% and 31% year over year in the quarter. Executives told shareholders they were seeing improvements in the U.S. ad market and were bullish on continued growth. Notably, Spotify's CEO Daniel Ek said in a Q2 earnings call that the decision to sunset some under-performing podcast shows helped grow its podcast business.
Recent studies also show consumer interest in the podcast medium hasn't waned. U.S. podcast listenership is up from 46% in 2021 to 56% in 2023, according to a YouGov study. Nearly a quarter (22%) listen to podcasts for over five hours per week, up from 20% in 2022.
And according to Voices' Power of Podcasts Report, 48% of American podcast listeners spend between one and three hours listening to podcasts per week.
https://digiday.com/?p=516426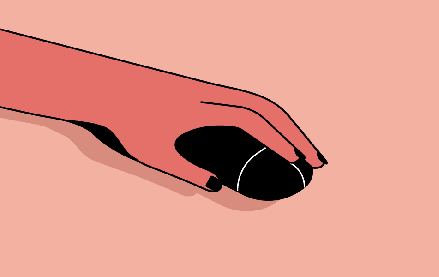 December 1, 2023 • 3 min read
People claim that the role of chief diversity officer is vanishing. However, AI is booming, and the CDO can help ensure responsible AI.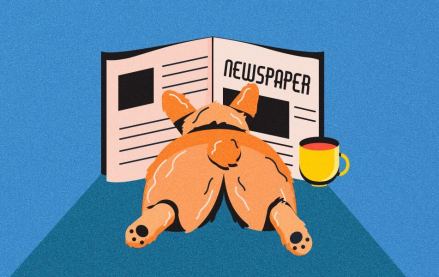 November 30, 2023 • 4 min read
Digiday+ Research found that publishers' programmatic ad revenue didn't quite live up to expectations this year, but they still see it as a growth area.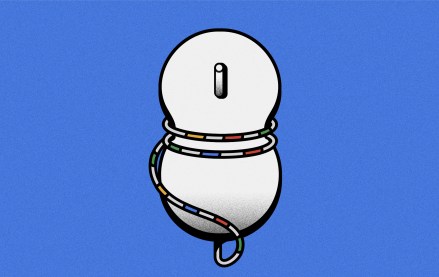 November 30, 2023 • 13 min read
For a couple of publishers, referrals from Google are down upwards of 60%.