Podcast ad buyers have yet to see a slowdown
February 1, 2023 • 4 min read
•
•
Ivy Liu
Podcast ad buyers have yet to see notable budget cuts from their clients — though the time of podcasts as the shiny new medium may be coming to an end.
Advertising spend in general has been slowing down, as advertisers' scrutinize their budgets amid rising interest rates, inflation and overall uncertainty around the economy.
But podcast ad spend is not seeing the same adjustments yet. Four podcast ad buyers told Digiday their clients' budgets are not getting slashed. Instead, they are continuing to see an increase in brands' podcast ad spend.
A new report out Tuesday from independent podcast hosting and monetization platform Acast [Editor's note: Not exactly an impartial party] found 65% of the 500 marketers and advertisers surveyed expect to increase their podcast marketing spend year over year. As for marketers who have previously bought ads against podcasts, 83% expect to increase their spend on the medium year over year.
"Podcast advertising is continuing to experience growth and is still projected to be a $4 billion industry by 2024, so the advertiser interest is undeniable," Elli Dimitroulakos, Acast's global head of ad innovation, said in an email.
Despite the fact that ad buyers remain bullish on the medium, the fervor that swirled around podcasts during the pandemic seems to be settling down to a place where podcasts are considered just one of many channels brands can put dollars into — rather than the shiny new place to be.
"Some of the shininess has worn off," said Molly Schultz, svp of integrated investment at UM. "We have done so much with the technology around it to make it more similar to everything else we do… that's good for many reasons, but it does then take away from that, 'This is so different and so new.' But clients don't always need that."
Buyers say podcast spend is still increasing
Billing is up for podcasts is up year over year, said Maria Tullin, vp and managing director of advanced and digital audio at Horizon Media. She is continuing to see an increase in podcast ad spend from both existing and new clients in the podcast space, though she did not provide exact figures to illustrate this.
Kristen Coseo, director of podcast and digital audio strategy at Ocean Media, said their clients are pulling back from channels like linear TV and reallocating dollars to podcasts. "Right now, podcasts have just been — on a performance standpoint — killing it for all clients. I don't think we've had one client yet that hasn't proven successful within [podcasts and streaming audio]," she said.
Ocean Media quadrupled audio ad spend year over year from 2021 to 2022, Coseo said. "I don't think we'll see the same growth that we did year over year last year," she said. Clients are "still overly cautious" right now and the "softness" they're seeing in other channels will likely trickle into the podcast space. Despite this, Coseo predicts "we're going to be spending even more than what we did last year" in podcasts.
Podcast ad spend from CMI Media Group's clients "has gone up 10X" in the last year, despite those brands cutting their spend in other channels, said Mark Pappas, svp of innovation at CMI.
While advertisers remain cautious about creating new budgets at this time, Tullin is seeing clients come in with low test budgets for podcasts, and then returning with "three-times that budget" and adding podcasts to their quarterly or annual media plans, she said. Peloton and Sleep Number are two existing clients of Horizon's that have recently handed over their podcast budgets to the agency.
"Our budgets are staying the course because we're letting people dip their toe in and then they're getting excited about it," she said.
Compared to last year, Tullin is seeing more performance clients coming in with annual podcast budgets, versus the mostly brand awareness clients they were working with this time last year.
Then why a contraction?
But how can advertisers' optimism be reconciled with the contraction happening in the podcast production space, with layoffs, cancelled shows and cost cutting hitting the industry?
Dimitroulakos believes this is because production companies are moving away from "the massive multi-million dollar minimum guarantee signings." But as those large deals that were signed during the pandemic taper off, ads on shows with lesser-known talent — even those with smaller audiences — have "more appealing" prices for advertisers, Coseo said.
The buyers Digiday spoke with said there is plenty of ad inventory available despite the recent reports that investment in new and existing shows may be decreasing. Pappas noted that the number of podcast shows on Spotify increased from 4.4 million last year to 5.5 million as of this month.
Coseo is not seeing a decline in the number of shows booked overall for Ocean Media's clients, and budgets are not being spread out across more shows, she said.
Developments in podcast ad targeting and measurement tools has only improved the ad buying process, especially with the increasing adoption of dynamic ad insertion, said Schultz.
In fact, there's a lot of competition right now to book upfront commitments in the top podcasts, Tullin said. The biggest challenge her team is facing is the "frantic booking for stuff immediately and then strategic planning for Q2 through [Q4]. We are trying to do all that right now because we want to book things now to get the best, most efficient upfront rates."
https://digiday.com/?p=486850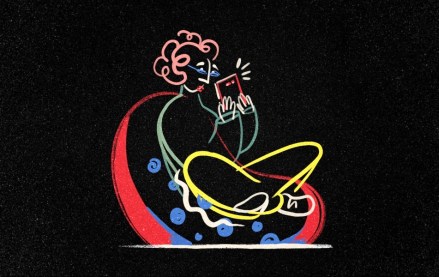 September 28, 2023 • 3 min read
•
•
The Financial Times has launched another lower-priced, subscription-based mobile app product a year after the debut of FT Edit to reach international readers.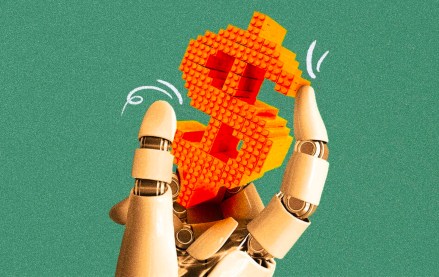 •
Publishers are starting to apply AI to their sales operations.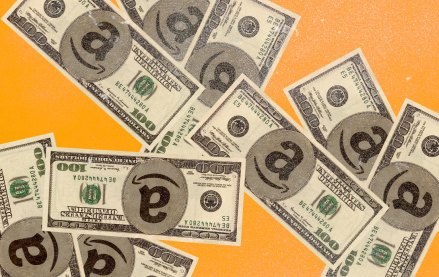 September 27, 2023 • 6 min read
•
•
The agency accused the e-commerce giant of conducting a range of anticompetitive behaviors that hurt both shoppers and sellers.