Media Buying Briefing: 'Permanent beta': Another European media agency plots U.S. expansion
January 17, 2022 • 6 min read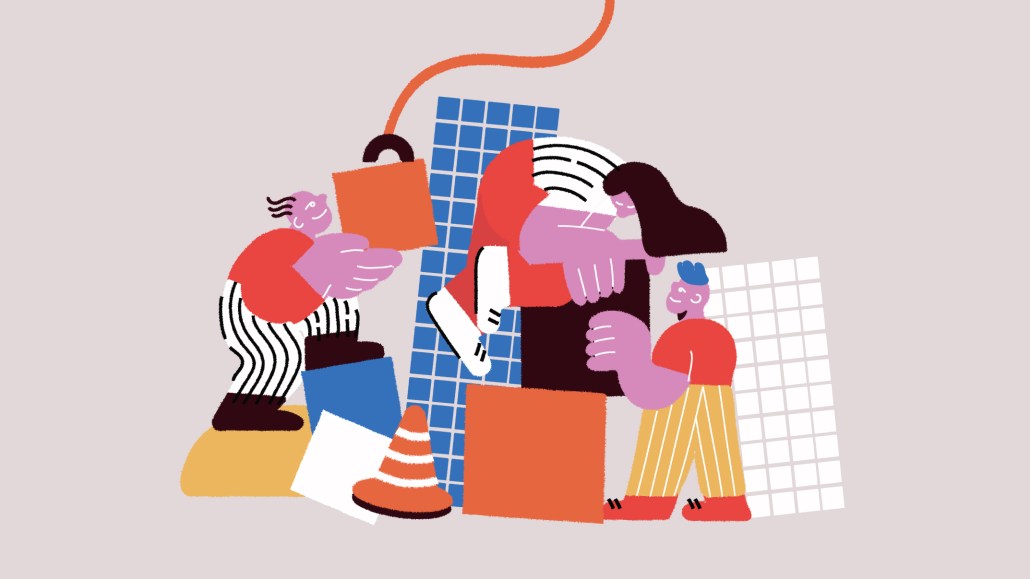 Ivy Liu
This Media Buying Briefing covers the latest in agency news and media buying for Digiday+ members and is distributed over email every Monday at 10 a.m. ET. More from the series →
For the better part of three years, European-based media agency Mediaplus has quietly operated in the U.S., forming partnerships where appropriate and working with clients it serves in other parts of the world, including BMW, Siemens and Sony Music.
But a recent change in leadership in running the U.S. operations signals that Mediaplus is getting serious about ramping up here. And given clients' desire to expand into new markets, growing the U.S. is of paramount importance to the media agency.
Tamara Alesi and Jasmine Presson, two media agency vets with experience at GroupM and Omnicom, were tapped at the end of 2021 to lead Mediaplus, respectively as chief client officer and chief strategy officer. They take the reins from Phil Cowdell, a longtime media agency veteran who had run Mediaplus the year prior but left in late 2021 to join health-driven marketer Vaxxinity. Both report to Matthias Brüll, who oversees Mediaplus globally.
Alesi and Presson, who were recommended to take over Mediaplus domestically by Cowdell himself, said the push to expand now in the U.S. is driven by opportunity stemming from client frustration with holding companies. "Clients are really rejecting [the] bloat of fees, the timelines, the opaque media plans" of the holding companies," said Alesi. "If COVID taught us anything, it's that efficiency does not equal effectiveness. Advertisers' responses are really varied — we see a lot more in housing happening, we see a hybrid approach. The most frustrating part is there's this systematic, wasteful, re-pitch every two to three years."
Mediaplus' goal, Presson added, is to present itself to clients as a business partner, and not as a "bulk buyer of media," she said. "Whether it's dealing with some unexplained, unexpected supply chain bottleneck, or a TikTok trend, we're built to pivot quickly when necessary. Independence allows us that flexibility. Tam and I see ourselves as permanent beta."
Andy Smith, global marketing director for Yu MOVE, a pet health company in the U.K. that's expanding into the U.S. market, said Alesi and Presson have seamlessly slid into Cowdell's place, given that Cowdell had won the client for Mediaplus a year ago. "Culturally they're very similar to the previous team," said Smith.
The brand had planned a veterinarian-targeted rollout last year, but pulled back when COVID prevented people largely from visiting vets. Now, under Alesi and Presson, Yu MOVE changed tactics and is pursuing a sponsorship-based plan. "Given [the U.S.] is a new market, we felt like we needed a business partner, and that was vindicated because of all the headwinds COVID threw our way," said Smith, who noted the pivot helped Yu MOVE avoid lots of wasteful spend.
Siemens Healthineers, a medical device firm, is another global client expanding in the U.S., for which Mediaplus handled B2B work that involved goefencing and AI-driven targeting. "The U.S. is one of our focus markets so it was important for us that Mediaplus has strong representation there," said Kathrin Wild, head of promotions and campaigns, in an email to Digiday. "The team … moved our traditional B2B approach forward… We are demanding but collaborative in order to achieve our aim of pioneering breakthroughs in healthcare — an attitude that matches the spirit of Mediaplus."
The German connection among Mediaplus' clients is no coincidence. Mediaplus is one of three central units belonging to parent company House of Communication, a German mini-holding company that also owns creative network Serviceplan as well as a digital IT firm called plan.net. Mediaplus claims to be the largest independent media agency in Europe, with media spend, mostly in Germany, around $1.3 billion in total, according to Comvergence data.
Mediaplus also leverages its partnerships with corporate cousins. For example, Alesi and Presson work out of Pereira O'Dell's New York office (Serviceplan owns a 30 percent stake in POD). Mediaplus activated POD's recent ad for client crypto.com, featuring Matt Damon.
Externally, Mediaplus and Stagwell Inc. have an agreement to partner where relevant, which makes sense on paper since Stagwell is looking to beef up its presence outside of the U.S., and Mediaplus wants to strengthen its domestic foothold — in other words, complementary footprints.
So much so that one observer familiar with the European media marketplace wondered if Stagwell might move to acquire Mediaplus.
"They're experimenting with each other in Europe, and there's a lot of synergy there for a new-breed holding company who has to have some traditional chops in order to be relevant for big clients," said the executive, who spoke on condition of anonymity. "They look the most likely to potentially overtake Havas as the sixth biggest holding company" if an acquisition were to take place.
Stagwell declined to comment and Mediaplus' Brüll would only say via email: "Our global expansion strategy is to grow Mediaplus … organically, partnering or participating in local agencies." Privately, execs on both sides strongly dismissed the notion of an acquisition or merger.
Color by numbers
Super Bowl LVI is coming up quickly on Feb. 13, and the runup to the Big Game is fraught with figuring out which advertisers are back in and who isn't willing to pay the reported $6.5 million for a 30-second spot in game. For those that do pass on jumping, the Out of Home Advertising Association of America offers two alternative ways to spend that budget, and what you'll get out of it, citing what it says is higher audience recall than other media.
A "traditional" campaign using print and digital OOH and based on 600 target rating points would let an advertiser buy 50 of the top U.S. markets, achieve an average reach of 84 percent and frequency of 7.2 in those markets, earn more than 1 billion impressions and cost a CPM of about $5.40.
A programmatically executed digital-only OOH buy with the same TRPs nets 27 of the top markets, achieves an average reach of 64 percent and frequency of 9.5, earn 930 million impressions and cost a CPM of $7.
Takeoff & landing
Publicis Media's hot streak of wins continued last week when Spark Foundry won back KFC's $166 million media business; Wieden + Kennedy had won the business away from Spark Foundry in 2018.
Separately, Publicis Media will also be the first media agency network to test NBC Universal's alternative ratings system, OnePlatform, to which iSpot.tv just was added as a ratings supplier.
GroupM North America unit named JiYoung Kim its chief product & services officer, a new position. Kim was most recently chief digital officer at Dentsu's Carat.
Sarah Salter was named Wavemaker's global head of applied innovation, bumped up from head of innovation at Wavemaker UK.
Direct quote
"There is a certain segment of the sports fandom that's really attracted to amateur sports. We don't need to look any further than the Olympics and other large events that are focused around amateur athletes. You can get really surgical and participate in states like California, Texas, Florida and Michigan where high school sports are a part of life. We love the idea that the hyperlocal component of marketing can come into play, where brands can look at content that's about human achievement and is brand safe."

— Craig Sloan, COO of Playfly Sports, which is expanding its representation of high-school sports media as the quality of media coverage improves.
Speed reading
https://digiday.com/?p=437199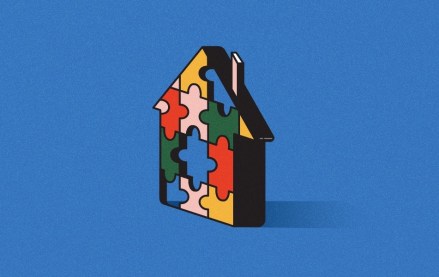 September 22, 2023 • 4 min read
Apartment Therapy's president Riva Syrop took the stage at the Digiday Publishing Summit to discuss the convergence of commerce and sponsorship revenue within its Small/Cool event.
September 22, 2023 • 4 min read
Media execs took stage at the Digiday Publishing Summit to discuss the growing importance of ROI in ad campaigns this year.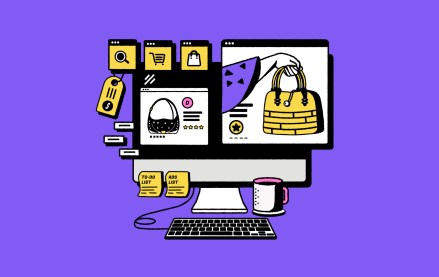 September 22, 2023 • 4 min read
CEO Satya Nadella said AI assistants will be as ubiquitous as PCs and will help users navigate across apps, operating systems and devices.