S4 Capital chalks up (yet another) deal as Media.Monks unveils 4 Mile 'merger'
January 12, 2022 • 6 min read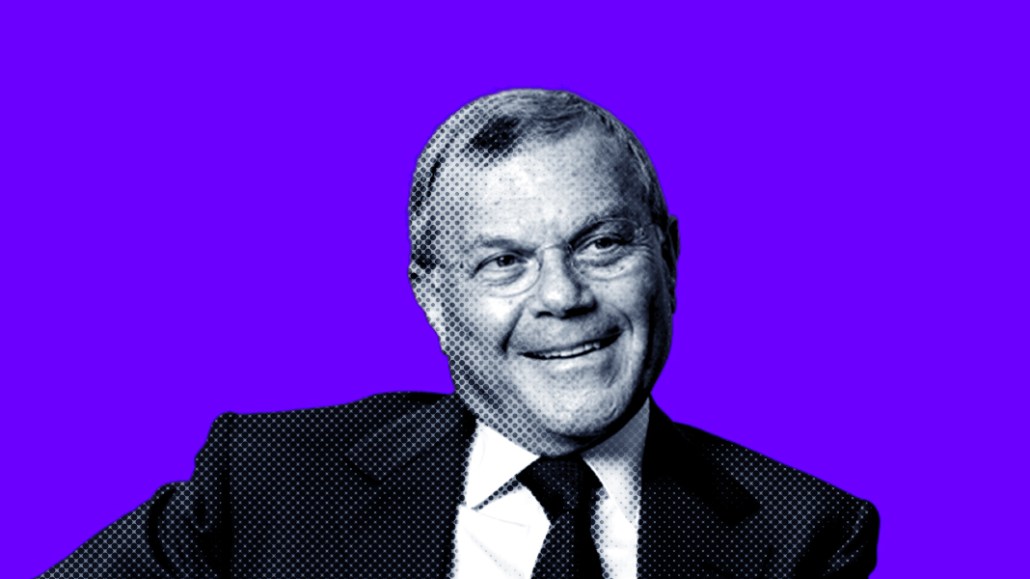 Similar to how 2021 ended, 2022 has begun with today's announcement that Media.Monks is to merge with 4 Mile Analytics, the latest deal in the current deluge of M&A announcements in the digital media landscape.
In a statement, Martin Sorrell, executive chairman of S4 Capital, noted how 4 Mile's experience across a number of the internet's major platforms, particularly Google's analytics service Looker and its Google Cloud, would prove crucial to helping clients to improve their digital competencies.
Nick Fogler, founder, and CEO 4 Mile, who previously served as the director of engineering at Looker, said that his outfit helps clients "make insights actionable." This is performed by helping them to access and aggregate their first-party data in order to improve their media operation, including their marcomms operations.
He explained to Digiday how 4 Mile recently helped a Fortune 500 client retrieve its ad placement data across a number of platforms, such as Facebook, to automate campaign execution.
"We have built them an application for [assessing] their ROI," Fogler added. "It automates the ingestion of ad media, and figures out, in an automated way, what to place and when based on a variety of different data sources."   
Meanwhile, Tyler Pietz, global evp, data, Media.Monks, explained to Digiday how the integration of 4 Mile will enhance his company's offering which consists, nominally, of helping marketing teams to navigate major platforms such as Amazon, Google, Salesforce, etc.
"One of the biggest challenges that clients have is that they have insights that are blocked in silos and aren't making their way through the bloodstream of the business," he said, adding that 4 Mile's talent pool of 45 data specialists will help alleviate this.
"There isn't enough talent out there that knows how to operate within these major infrastructure platforms … work with the data, model it and surface it in a way that is actionable for someone inside the business."
Financial terms of the deal — Media.Monks' parent company S4 Capital has cut more than 20 such deals since forming in 2018 — were not publicly disclosed. Although, 4 Mile, whose headcount is close to 50 and generated $6.5 million in revenue last year, is set to come under the Media.Monks banner.
Sorrell on the current state of M&A
In its 2021 full-year market report, LUMA Partners described 2021 as "an emphatic rebound year" for the overall digital marketing sector with deal-making activity up 82% from 2020 — the total number of deals numbered 399.
Additionally, the investment bank forecast "elevated M&A activity in 2022" as both strategic and financial buyers join the buying frenzy.
Speaking with Digiday, Sorrell, arguably the most recognizable name in advertising who helped build WPP into the biggest holding group in the business through a series of M&A moves, shared his views on what's driving the market.
He discussed: his opinions on how the major internet platforms are helping to drive consolidation, just how his outfit is looking to disrupt the holding group model and 'the insecurities' of entrepreneurs.
This interview has been edited and condensed for length clarity.
Do you think the scarcity of development talent is driving the current M&A landscape?
I think it's not about the acquisition of talent per se, it's about the acquisition of capabilities within which there is significant talent. You can't say that this [4 Mile deal] is purely about acquiring talent … it is about acquiring, or merging with, and bringing in capabilities around Looker, Snowflake and others.
The way we go about this is to identify three core practice areas: content which is 60% of our business, data-analytics and digital media which should now be about 30% of our business, and then tech services which should be about 10%.
All these are about digital marketing transformation, which is the business we're in, and 4 Mile happens to have the best people for developing capabilities in some of those areas.
How much do you see the privacy moves implemented by the major platform providers as driving M&A?
We are very focused on the implications of what Google is doing with third-party cookies and Apple's IDFA decisions. This has driven clients into mining and consolidating their first-party data and using the [data] signals from the platforms, so everything we do in the data and analytics is around those areas.
To answer your question, if we see other companies which are in high-growth areas — content, data-analytics, digital media and tech services — we will go for those too.
If you look at everything we did over the last year, and there's more to come, it's about identifying those areas of growth, and then getting the very best people in those key areas.
Do you see the large holding groups, which have been comparatively quiet when it comes to M&A since Covid-19 hit, becoming more proactive?
They have the reverse issue to us, they're not in high growth areas, they should be focusing on high growth areas but they seem hesitant. I mean, they make moves but they're very small ones.
The holding companies consist of analog businesses, which I would compare to a 'bad bank' as opposed to digital businesses which I would compare to a 'good bank' and they seem unwilling to make significant investments.
While they did make significant investments in data assets such as Dentsu with Merkle, IPG with Acxiom, and Publicis with Epsilon, but to my mind, these seem like dated data assets. They're third-party data assets, not first-party data assets which, I suppose, by definition you cannot buy because they are clients' assets.
But they're not attuned to the sort of things that Nick and Tyler are focused on, I think they [holding groups] are 20th-century companies while we're in the 21st century.
Finally, S4 often uses 'merger' as opposed to 'acquisition' about deals. Can you explain this choice of wording?
We don't do earnout, we're looking for people that want to build their business. The first question of any discussion is, 'If you want to sell your business, then go and talk to X, Y, and Z.'
If you want to create a new model and disrupt the old, we're about executing that. The consideration [for any deal with S4] has been half-share, and half-cash as it has been with any one of the transactions that we have done.
We think it's quite permissible and respectful for entrepreneurs — who are often basically insecure and they often wonder how they became so successful — to realize half of the capital … and then roll the other half into the company with the objective of building that model. Everyone we've merged with has done that.      
Correction: This story originally incorrectly reported that 4 Data's CEO is Nick Folger.
https://digiday.com/?p=436912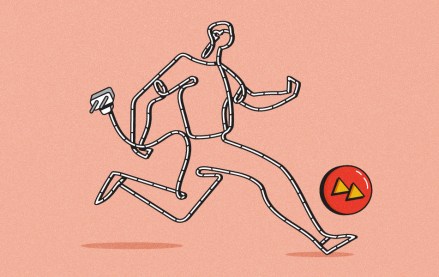 September 22, 2023 • 4 min read
Women's sports are having a moment. Brands, media companies and agencies are looking to get in on the action.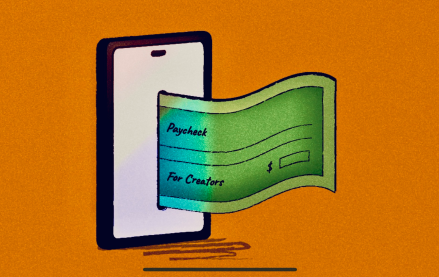 September 22, 2023 • 6 min read
The Hollywood strikes were supposed to be a game changer for many of them, but the situation hasn't quite lived up to the hype.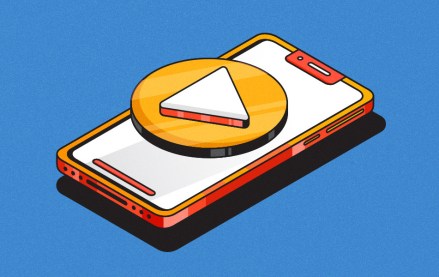 September 22, 2023 • 5 min read
Given the rise of short-form video, agencies that focus on the format, rather than specific platform expertise, will reap the rewards.