Media Buying Briefing: How indie Exverus grew its clients and programmatic practice to behave more like a big shop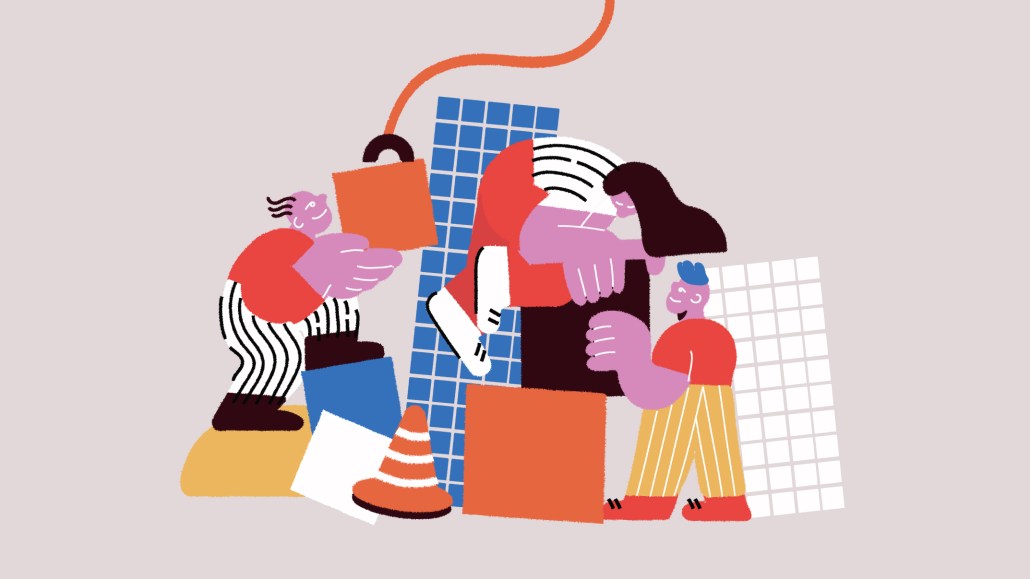 Ivy Liu
I've written before that it feels as if 2022 may be the year of the independent agency. One Los Angeles independent, Exverus Media, is out to prove it, growing its client roster as it adds or enhances newer disciplines like programmatic investments that used to be the terrain of holding company giants.
In many ways thanks to ad-tech, which has been beaten up more than lauded in the industry (and press) in recent months and years, smaller agencies have greater ability to build out their tools and offerings in (smaller) mirror images to their holding company counterparts. So it is with Exverus, which is building out its year-old programmatic trading desk with an AI bent and a new hire in Sean Edwards, associate director of programmatic media, who came over from a similar role at PHD. These moves have saved their clients typically 15 percent, touted Bill Durrant, Exverus' founder and president.
"Ultimately, we're seeing that now tie back to a holistic, comprehensive measurement solution that doesn't cost hundreds of thousands of dollars for the client, but allows them to see precisely what's working at driving their sales everywhere that they're distributed," Durrant said. "Which in this kind of omnichannel world, we want to do that precisely and deterministically — and we can do within 95 percent confidence."
Specifically, Durrant said the agency saw an opportunity to connect more modern measurement solutions to the programmatic ecosystem (from The Trade Desk to Amazon to DV360), particularly for the consumer packaged goods clients that comprise a big part of Exverus' roster (new client Jovē Wellness, Premier Nutrition). The media agency is in alpha testing to unify AI-algorithmic enabled measurement with outside measurement providers to better understand sales, attribution and forecasting for all media channels, then break that down on a more granular level in its programmatic trading desk.
"That's all now feeding into those algorithms, to allow us to make better choices on what specifically is driving results for the brand — it doesn't matter if they come online or offline," Durrant added. "Being able to do that in a way that does not rely at all on cookies or technology that's being deprecated is the only way to move into the back half of 2022 and then into 2023."
"Generally, independent agencies don't have the financial wherewithal to fund these kinds of new products," said Evelyn Mitchell, an analyst covering digital media and tech for Insider Intelligence (formerly eMarketer). "But with tech like this, you can't just set it and forget it — you need to keep refreshing it given all that's going on with changes in the privacy marketplace. I haven't heard of smaller agencies doing this."
Prior to the programmatic buildout, Exverus' CPG chops were honed by working as a strategic consigliere to startups like Jovē's bottled water offering, which launched during the COVID pandemic. Besides new client Jovē, Exverus also added to its CPG core with Kum & Go convenience stores, refrigerated chicken purveyor John Soules Foods, and Not Your Mother's Haircare. 
All told, nine new clients were brought in last year, according to Talia Arnold, Exverus' head of planning and strategy, and a few expanded out from that CPG base, including fin-tech company BankRate, which is looking to do more upper-funnel educational work on finance, humanitarian agency Concern Worldwide, and environmental organization 4Ocean, which is expanding into national TV investment.
"We tend to work with clients who face a consistent challenge," said Arnold, such as spending on social that has become stagnant. "They're often at an inflection point."
Priya Kumar, director of marketing, Dymatize for Premier Nutrition, said she plans to increase spending with Exverus because of the growth the company has experienced in the last five years, but didn't elaborate on amounts. "They have been a great partner for us," said Kumar. "All of their recommendations are grounded in sound, proven research that will help the business achieve its objective. Exverus is very data-driven," specifically in media mix recommendation, media channel expertise, and emerging media technologies.
Of the new clients, Elizabeth Lucey, CMO of Jovē Wellness, the parent company of the Jovē water brand. "There's a range of media they suggested that I thought was broader than expected for a startup brand," said Lucey. "But they have the research, the experience of why when you're going to market that's the approach you want to take." With Exverus' help, Jovē successfully gained distribution in Publix supermarkets last year.
Exverus has also emphasized diversity in its hiring to bolster its culture and reflect America. "I take a lot of pride in the fact that our company is majority female, and majority-minority," said Durrant, without providing an exact breakdown. "I feel we walked the walk before it was a buzzword."
Color by numbers
Fraud in the open-market programmatic world is a problem the entire video landscape is currently struggling with. But which streaming services and devices are the most widely used? Contextual data firm Peer 39 did some research to answer that, and here's what it found:
Of the streaming devices, the top 3 account for 90%:
Roku: 46%.
Amazon Fire: 24%
Samsung: 20%
Of the OTT services, the top 3 make up 85% of total ad volume:
Pluto TV: 53%
Samsung: 20%
Philo: 12%
Everyone else at 5% or below
Takeoff & landing
Publicis Media and Dentsu, both incumbents, together won brewer AB InBev's global media business, with Publicis's Starcom in charge of U.S., Europe, all of Latin and South America and Asia, and Dentsu handling Canada and Africa (Dentsu is said to have chosen to not defend its U.S. incumbency) … IPG's Mediahub won global media duties for real estate marketplace Pacaso.
Attention metrics firm Adelaide struck a deal with programmatic research firm Lucid to incorporate the latter's media measurement system into the former's AU platform, in a bid to improve attention metrics in upper-funnel KPIs.
Connected device software firm Edison Interactive said it will allow access to Greg Norman Shark Experience golf car screens to Vistar Media's programmatic digital out-of-home offering.
Direct quote
"There's three core variables to trust — one's relational trust, one's technical trust, and one's institutional trust. If you don't build relational trust, you don't get to technical trust. And I think most CMOS come in and want to grab control of everything and retreat down into their hole of marketing verticals. And the job is more to play up, not try and control. But if you're not thinking about trust and then execution — I think so many think execution and that will lead to trust — and it's already gone before they got through the execution."

— John Connors, CEO and founder of Boathouse, on how he tries to help CMOs last longer in their jobs.
Click here to read more of my interview with Connors.
Speed reading
https://digiday.com/?p=442251