Boathouse agency CEO: 'CMOs like shiny objects a little too much'
March 17, 2022 • 5 min read
•
•
Ivy Liu
John Connors, founder and CEO of Boston-based full-service agency Boathouse Group, slid into the agency world quite easily, as the son of one of the founders of Hill Holiday — "let's just say it wasn't a hard interview," he quipped.
But after moving onto gigs at McCann-Erickson, it didn't take him long to become disaffected by what he calls the "BS" of big-agency life. Connors returned to Boston to start the privately-owned Boathouse in 2001 and has grown the shop into 75 people handling between 20-25 clients including Eversource Energy, Mass General Brigham, MIT and Bright Horizons. Revenue in 2021 was about $21 million, hitting just under 20 percent growth over 2020, according to Connors.
Boathouse's principal mission is to be a veritable Swiss Army knife to CMOs by telling them hard truths about their business and becoming whatever extension to their business Boathouse needs to be. He's even stepped into a temporary CMO role at some of the clients with which Boathouse has done consulting work. His frustration with how most agencies get fixated on their own ideas — "agencies have become corrupted because they believe their thing will fix everything," he said — drove the philosophy. But he's also frustrated with CMOs chasing the next shiny object rather than doing the hard work to figure out how to grow their business. In other words, he wants to get them out of what he calls a "failure cycle."
The following interview has been condensed for space and clarity.
What made you start Boathouse?
The BS meter was so high [at a big agency]. I always kind of thought that when I went to work for the Cokes and the Microsofts and the GMs, it would be different. But the BS was still the same, it's just the plane trips were longer. And so I came back to Boston, and we built the firm around the stuff that drives the Massachusetts economy: financial services, healthcare, higher ed. Not the kind of classic ad agency categories, but the stuff that drives a lot of the GDP. If I wasn't in this, I probably would have migrated into being an academic, because I like the thinking and the research and the strategy.
You have some strong thoughts on CMOs.
I think CMOS like shiny objects a little bit too much. And, you know, CMOS love to come out and kick the shit out of the agencies and say the agency should be smarter, better, faster, cheaper — that's kind of the P&G model, every year, once a year, they show up and sort of rattle their sabres. But I'm a vendor for the least respected member of the C suite, so it's my job to figure out how to get the CMO more respect. And we spend a lot of our time really trying to study so that we can guide CMOs to be more successful with their CEOs. Because there's not enough time spent on how to make CMOs more effective, in my opinion. And when they get blown up every two years, I get screwed.
It sounds like you're focused as much on the CEO on the CMO's behalf. Can you elaborate?
McKinsey research shows that 45% of a company's performance is CEO-driven. CEOs are thinking about more audiences [than just consumers], like the media and investors. If you [the CMO] walk in and say it's all about the consumer, they'll think you're stupid, right? Because it's not all about the consumer in their world. You immediately lose trust with the CEO when you say that, and. once you don't have trust, they downgrade all the value of your execution. In our data, 32% of CEOs actually trust their CMO. In a sort of corollary, CMOs speak their own language — marketing-ese — but over 50% don't think they understand the company's P&L or the balance sheet. So then they just get stuck down in the lower ranks. In my opinion, they do all the things you're seeing them do now — they try and grab one place to perform and say, 'We're killing it here.' But the CEOs says, 'Well, look at the whole business, we're having challenges.' And it just becomes this kind of failure cycle.

One of the things we're saying is, you spend a lot of time studying the consumer — study your CEO the same way, and make sure you know all the variables moving for the CEO. But then the other part of that is the trust piece. You've got to build trust.
So where does brand fit into all this?
We talk a lot about trying to get clients to NOT think in terms of brand. Because brand is a 75-year-old theory that was created for CPG companies, and I think it becomes a trap. And the CMO is the only person walking around with the idea of [the] brand, right? Finance theories change, tech theories change, manufacturing theories change — and the CMO comes rolling in with a 75-year-old model and says it's all about the brand. There's no question that brands have value, so we're not crazy. But it's a thought process. So one of the things we've been following is Schiller's economic theory around narratives, and how narratives drive economic impact.
How do you put narratives to use?
Don't think in terms of one narrative, think in terms of five or six narratives, that you need to drive as a company to maximize impact. You can think of it as a leadership narrative, DE&I narrative, an employee narrative, a consumer narrative, a product narrative. Once we agree on the five or six narratives, then we migrate into channels. What narratives move through social, through digital, through the CEO's communication, etc. Narratives give us a much more flexible way to think about how you create value, as opposed to just come in and think of a brand which is too one-dimensional because it's built around just the consumer. CEOs and boards understand narratives so quickly.
https://digiday.com/?p=441998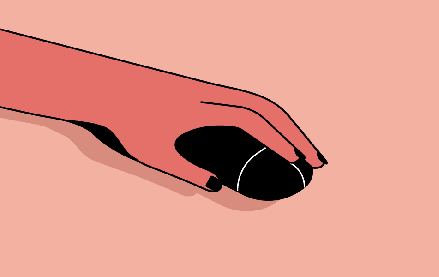 December 1, 2023 • 3 min read
People claim that the role of chief diversity officer is vanishing. However, AI is booming, and the CDO can help ensure responsible AI.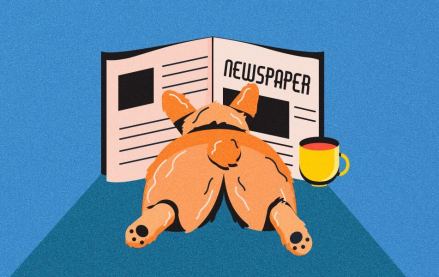 November 30, 2023 • 4 min read
Digiday+ Research found that publishers' programmatic ad revenue didn't quite live up to expectations this year, but they still see it as a growth area.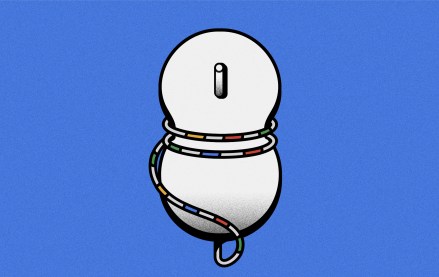 November 30, 2023 • 13 min read
For a couple of publishers, referrals from Google are down upwards of 60%.