Future of TV Briefing: How the pandemic reshaped the future of TV, two years later
March 16, 2022 • 8 min read
•
•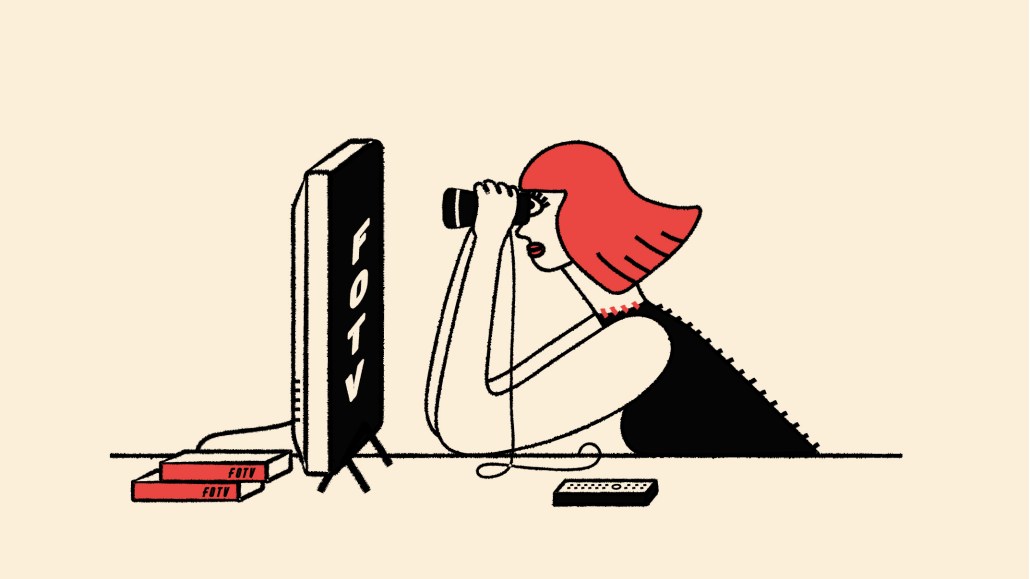 Ivy Liu
This Future of TV Briefing covers the latest in streaming and TV for Digiday+ members and is distributed over email every Wednesday at 10 a.m. ET. More from the series →
This week's Future of TV Briefing looks at the changes that the TV, streaming and digital video industry has undergone since the start of the pandemic.
The present future of TV
Media Rating Council to release business outcome standard
WTF are TV carriage fees?
Nielsen's pending sale, two-currency criticism, latest lawsuit and more
The present future of TV
The key hits:
Streaming became more TV-like, and short-form video went the other way.
The TV ad industry finally checked its math.
Other changes came and went or did not come to pass after all.
Two years since the pandemic flipped all reality on its head, the TV, streaming and digital video industry has been reshaped, to say the absolute least.
Some of the pandemic-induced changes were already in process and simply accelerated, like the shift to streaming. But others — like the TV ad industry updating its decades-old measurement system — seemingly necessitated a world-changing event to induce a potentially not-otherwise-inevitable evolution.
Twenty-four months after everyone sheltered at home, here's a look back at the pandemic's legacy with respect to the broader TV industry.
Streaming became more TV-like
Industry trends are often cyclical, and during the two-year cycle of the pandemic, streaming's surge has given way to a streaming market bearing increasing resemblance to traditional TV.
Disney's plan to add an ad-supported tier to Disney+ has underscored advertising plus subscriptions as the streaming analogue to traditional TV's dual-revenue stream of advertising plus carriage fees. The prevalence of lower-priced, ad-supported streaming tiers coincides with the slowdown in subscriber growth that many major streamers have experienced in the past year. But it also dovetails with the migration of advertiser money to streaming where the market for that money has widened to press TV network owners to step up their sales pitches.
With live sports on hiatus and the production of traditional TV shows paused, advertisers had to seek out alternative means of reaching TV viewers. That meant recognizing many viewers are not watching traditional TV but are instead streaming digital videos on their TVs, either in the form of YouTube's connected TV app or the 24/7 channels on free, ad-supported streaming TV services that can carry old movies and TV shows but also can consist purely of digital videos stitched together into TV-like programming blocks.
Meanwhile, the slowdown in streaming subscriber growth has correlated with an uptick in streaming services bundling together a la traditional pay-TV packages. In addition to Disney's Disney+-Hulu-ESPN+ bundle, Paramount has bundled Paramount+ and Showtime, smaller streams like CuriosityStream and Tastemade have bundled up and Discovery and WarnerMedia plan to bundle their respective streamers once the companies' merger goes through.
Short-form video became less TV-like
Remember Quibi? Before its debut, Jeffrey Katzenberg's mobile video app heralded the potential of a premium short-form video market, in which 10-minute-long videos could be considered akin to TV-quality programming rather than relegated to the realm of user-generated content. Then Quibi immediately flopped, and such hopes were largely dashed.
Amid Quibi's demise, though, TikTok ascended to spur a new category of short-form video: shorter-form video. The ByteDance-owned app did not originate the idea of sub-60-second vertical videos, but it provided regular people with advanced but accessible editing tools to create their own videos entirely on their phones.
As rapidly as people adopted TikTok during quarantine, platforms like Instagram and YouTube raced to co-opt its video product in the form of Reels and Shorts, respectively, to the point that Reels is becoming Instagram's de facto video product while the Facebook-owned platform has effectively abandoned its long-form video product IGTV.
The TV ad industry finally checked its math
The fact that tens of billions of ad dollars are spent based on the TV viewing habits of tens of thousands of people was always a little ridiculous. But it took nationwide lockdowns to reveal how rickety TV advertising's measurement system was.
Nearly a year after TV trade group the VAB alleged Nielsen had undercounted traditional TV viewership during the pandemic, TV ad buyers and sellers are in process of remaking the measurement landscape. Heading into this year's upfront negotiations, both sides are assessing which other measurement providers to support and to what extent Nielsen's primary position may be usurped.
The fallout from such a seismic shift remains to be seen. There continue to be questions about the role of panel-based measurement, whether content quality can and should be considered and even quantified and which measurement providers may gain broad enough support to emerge as the new currencies on which ad deals are transacted. But if there is any certainty, it seems to be that the era of a single dominant measurement provider is over.
Artifacts of the pandemic era
Of course, for as much as the TV, streaming and digital video industry has changed in the past two years, some changes did not stick.
While remote aspects of production persist, the era of Zoom-shot shows — mercifully — ended pretty quickly, as TV, streaming and digital video producers adapted to the pandemic's impacts.
The annual TV advertising upfront marketplace withstood the push for flexibility and calls for a new model. Calls for an end to the upfront have similarly persisted.
And one small artifact of the past two years hereby resigned to history is this recurring roundup of how the pandemic has reshaped the future of TV. At this point, the force shaping the future of TV is not the pandemic but all the change it wrought.
What we've heard
"So far this year we have seen a very open [TV ad] market and been able to clear all budgets at 100% this year. Usually we clear less than 100% by market forces. We managed to hit 100% until [the end of February], and now heading into the end of the quarter always has a certain level of tightness."

— Brad Geving, vp of media at TV ad buying firm Tatari
Media Rating Council to release business outcome standard
Business outcome guarantees are back on the bargaining table for this year's TV advertising upfront cycle, and the results-based measures are slated to be standardized in time for next year's negotiations.
The Media Rating Council plans to issue a standard for measuring business outcomes for public comment by the end of the first quarter or the beginning of the second quarter in 2022, the industry metrics accreditation body's CEO George Ivie said in an interview. The MRC plans to finalize the outcome measurement standard by the middle of this year and to begin accrediting measurement vendors by the end of this year or the beginning of next year, he said.
The MRC's outcome standard will cover how ad campaigns are evaluated against metrics including sales lift, brand lift and return on advertising investment. Through the accreditation process, the MRC will assess measurement providers on factors such as the quality of their data and their attribution processes.
"We intend to run an entirely new type of accreditation process on top of this to accredit vendors that measure outcomes," said Ivie. He added that the outcome measurement standard builds on the MC's work to establish standards of exposure-based measurement — such as the viewability of ads — and that "outcomes would be the ultimate value determination."
Numbers to know
18: Number of Major League Baseball games that NBCUniversal is reportedly in talks to stream exclusively on Peacock.
$85 million: How much money Apple will reportedly pay Major League Baseball in a seven-year deal for exclusive rights to two Friday Night Baseball games per week.
75%: Percentage share of viewership for programs in Netflix's top 10 lists represented by TV shows.
WTF are TV carriage fees?
As a follow-up to last week's piece on streaming's dual-revenue stream, I made a video skit to explain one-half of traditional TV's dual-revenue stream: the fees that pay-TV providers pay to TV network owners. There's also a written explainer if you're not looking to watch me, myself and I make fools of ourselves.
What we've covered
Some media agencies will expect media to work through clean rooms this upfront:
Omnicom Media Group will push for upfront ad sellers to agree to share data in clean rooms.
The TV networks and streaming-only sellers that don't agree may receive less money in the upfront.
Read more about clean rooms in the upfront here.
Why Hollister is taking a long-term partnership approach to its influencer marketing on TikTok:
Hollister is shifting from a one-off, pay-per-post models to extended deals with TikTok creators.
The retailer often strikes deals with creators that last six to 12 months.
Read more about Hollister's TikTok strategy here.
Why the Collegiate Esports Commissioner's Cup is the latest move in Atlanta's push to become a major esports capital:
Collegiate esports company ESPORTSU is organizing the CECC with all of Atlanta's major esports organizations.
Students from any U.S. two- or four-year university are invited to compete.
Read more about the Collegiate Esports Commissioner's Cup here.
What we're reading
Nielsen nears a sale:
As if the measurement marketplace isn't messy enough — and as if Nielsen isn't already in a precarious position — a group of private equity firms are getting close to acquiring the measurement provider, according to The Wall Street Journal.
Nielsen comes under (more) fire:
Speaking of measurement messes, the VAB — the trade group that counts TV network owners and some Nielsen rivals as members — has called out Nielsen for planning to go to market with two currency options ahead of this year's upfront negotiations, according to Ad Age.
Nielsen goes to court:
Messier still, Nielsen has filed a lawsuit against another one of its measurement rivals; this time it's TVSquared, according to Insider.
Discovery+ and HBO Max will merge:
After Discovery and WarnerMedia close their merger, the combined company will combine their respective flagship streaming services, according to The Hollywood Reporter. Potential names for the all-in-one streamer from Warner Bros. Discovery likely include Discovery+ Max, HBO Max+, HBO Discovery+ and, the early frontrunner, Discovery+ Plus HBO Max.
https://digiday.com/?p=441814
This week's Future of TV Briefing looks at what an industry group's conditional certification of three measurement currency contenders signals about the TV ad business's measurement overhaul.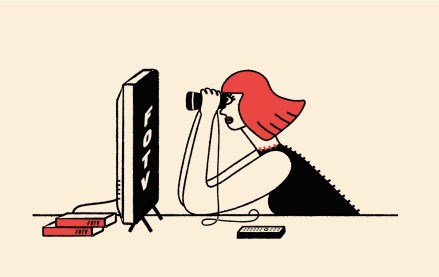 This week's Future of TV Briefing offers an updated list of the key terms that can cause confusion when talking about the TV, streaming and digital video industry.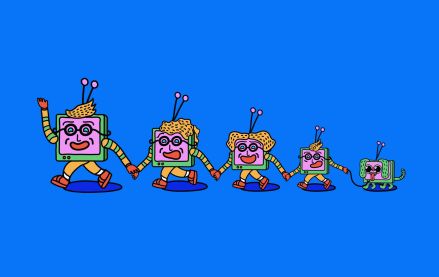 This week's Future of TV Briefing looks at what the Disney-Charter pay-TV distribution deal seems to indicate about the increasingly more-complementary-than-contentious relationship between traditional TV and streaming.