Media Briefing: What to expect from the Digiday Publishing Summit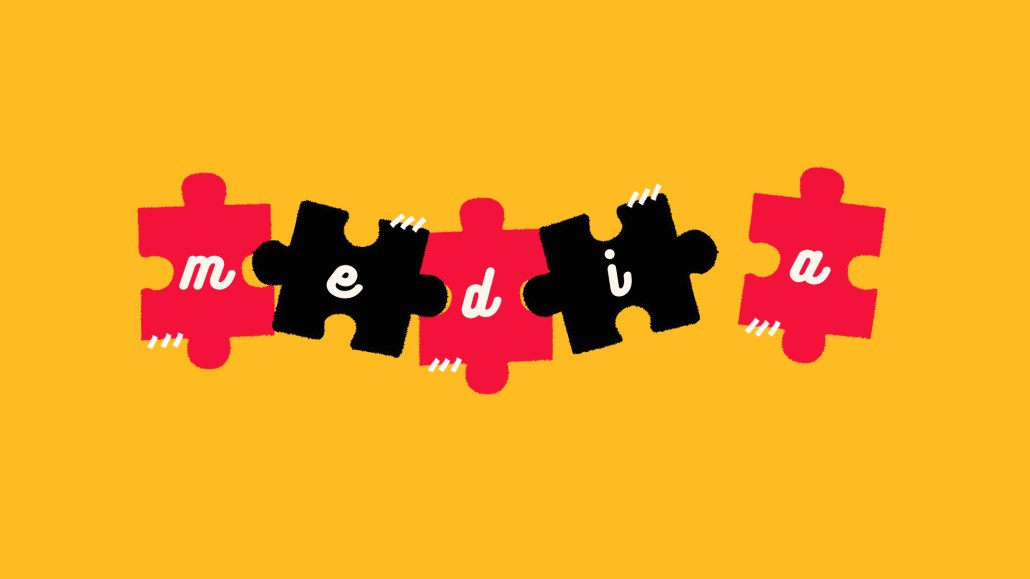 Ivy Liu
This week's Media Briefing previews the upcoming Digiday Publishing Summit (DPS), which kicks off on Sept. 27 and will feature speakers from media companies including The Washington Post, BDG, Group Nine Media and Essence.
Previewing the Digiday Publishing Summit
Delta delays publishers' IRL event plans
How publishers are covering Climate Week
Casey Newton's first year on Substack, Gannett's workplace investigation, Axios' paid newsletter business and more
Previewing the Digiday Publishing Summit
The key hits:
Publishing executives will discuss how their advertising and events businesses continue to adapt to the pandemic.
They will also delve into commerce and acquisition strategies.
The event will feature a live Digiday Podcast recording to conclude "The Modern Newsroom Leader" series.
Media companies have weathered the worst of the pandemic (hopefully) and are now settling into the new normal. They are determining which adjustments that were made in the spring of 2020 should be adopted now as table stakes strategies. That's all while continuing to adapt to how the media business has changed over the past 18 months. And a number of publishing executives will gather in Miami on Sept. 27 for the first in-person Digiday Publishing Summit since 2019 to compare notes.
From assessing ad sales changes to plotting out new editorial products and revenue streams, speakers and attendees will weigh in on the top topics dominating internal discussions and deal talks today.
Understandably, while Digiday is asking attendees to be vaccinated and wear masks while indoors, not everyone can be there in person. Fortunately, those who signed up to attend but are not able to attend — as well as Digiday+ members — will be able to check out some sessions after the event. We will also share takeaways from DPS in next week's edition of this briefing.
Here's a sample of the sessions we are most looking forward to.
What we talk about when we talk about flexibility
There may be no more overused word with respect to publishers' advertising businesses these days than "flexibility." It's reached semantic satiation and then some. And yet it remains meaningful. So to restore some meaning to the word, The Washington Post CRO Joy Robins will talk about the focus on flexibility and wariness among advertisers to commit to creative messaging over the long- and even medium-term. She will also contextualize the flexibility conversation around the trend of contextual advertising, which dates back to pre-pandemic days but has played into publishers working with advertisers on how to be relevant, including now as both sides deal with the delta variant.
Mark your calendars for the return of in-person events
Publishers' event businesses experienced some of the most overt impacts from the pandemic and are, understandably, taking the longest to return to form. That goes for small, partial-day events as well as full-on festivals, like the Essence Festival of Culture. At a time when many publishers find themselves at an inflection point between continuing on with virtual events and returning to in-person affairs, Essence vp of experiential, branded content and video Stephanie Hodges-Dunivan will discuss how the publisher put on a virtual event that spanned not only speaking sessions but also a concert series and commerce marketplace — and how Essence is plotting out its in-person return.
The modern newsroom leader
Publications have undergone a lot of turnover over the past couple of years. Turnover is often considered a bad word in media circles, but it is yielding some positive changes as a more diverse wave of women and people of color take the reins of publishers' editorial operations. In the final episode of a four-part Digiday Podcast series on the new wave of newsroom leaders, we'll host a live recording with HuffPost editor-in-chief Danielle Belton at DPS. She'll share what it was like stepping into the leadership role that had been vacant for more than a year. And a newsy one at that after an acquisition by BuzzFeed led to layoffs. More on how she sees her role as being part "newsroom therapist" in this conversation.
Adjusting your e-commerce strategy based on audience needs
Many publishers raced to launch their own online marketplace during the pandemic as a way to capitalize on the surge of at-home shopping, but the first rudimentary attempts of having a one-stop-shop appeared more like they were trying to compete with the Amazons of the world, versus lead into what they're best at — content. Well + Good's general manager and vp Kate Spies will talk about how she identified the company's marketplace at its baseline and how her team expanded the e-commerce business to prioritize curation and recommendations over mass scale.
Going the acquisition route for investing in a digital future
Trusted Media Brands has built its business for nearly 100 years on the backs of legacy magazines, like Reader's Digest and Taste of Home, while slowly growing those brands' online and social media presences. But TMB's CEO Bonnie Kintzer will discuss why she decided to buy Jukin Media — a digital video company that owns FailArmy and The Pet Collective — to help solidify the position as a digital-first media company that operates in the streaming and video licensing space as well. Jukin has flown under the radar for some time as a company, but its brands' internet footprints wildly exceed those of TMB's brands, leading Kintzer to recognize that sometimes it's more streamlined to acquire a company that can do it all versus trying to do it yourself. — Kayleigh Barber and Tim Peterson
What we've heard
"The thing that has probably impacted Q4 [ad sales talks] more than even the delta variant is burnout and people leaving agencies specifically."

— Publishing executive
Delta delays publishers' IRL event plans
What a difference a few weeks makes.
Back in June and July, publishers and marketers were allowing themselves to imagine that the fourth quarter of 2021 might actually feel normal (in the pre-pandemic sense of the word). In addition to stress-free trips home for the holidays, a streak of eased restrictions meant that publishers could get back to in-person events, a piece of their revenue plans that had remained off-limits even as many other parts returned. In August, Thrillist threw an old-fashioned block party, and Gawker hosted a relaunch party.
But, the rise of the delta variant has cut back on advertiser interest in in-person events, forcing publishers to scale back on pitching them or to rely on virtual events for a little while longer.
"We've had clients who had aspirations for doing 100%, IRL-type gatherings of various shapes and sizes, and those have all been kicked down the road," said Eric Fleming, the founder of the experiential agency Makeout, which works with both marketers and publishers. "There's still desire to do those, but they're being replaced, in the interim, with virtual equivalents."
In-person events haven't been completely taken off the table, though much of what's planned will be reliant on good weather, in addition to other health and safety protocols: Of the 31 in-person events remaining on the 2021 calendar for USA Today Network Ventures, for example, all of them are scheduled to take place outdoors, president Jason Taylor said.
Leaf Group has seen a drop in the number of RFPs requesting in-person events, but the publisher still has five in-person events scheduled through the end of the year, said Jody Rones, svp of brand partnerships at Leaf Group. Through September, the publisher had done a total of three in-person events.
For publishers and marketers alike, much of the challenge comes from the fact that there are still a lot of unsettled feelings about whether holding in-person events is safe or appropriate. "We have some clients that say, 'I feel comfortable doing this, however, what does it say about my organization?'" said Joe Panepinto, svp of strategy at experiential agency Jack Morton Worldwide.
But even if they have to sit through another few months of events that happen inside their audience's computers, publishers are looking at a packed events calendar next year. Provided, of course, they've already got things booked: Many of the most sought-after events venues around the country are completely booked for 2022, Fleming and Panepinto said. — Max Willens
Numbers to know
$750 million: How much money (at the least) that The Athletic is looking for another company to pay to buy the sports publisher.
31%: Percentage of U.S. adults who regularly get their news on Facebook.
41: Number of editing positions The Washington Post has added, which is meant to help increase the number of journalists of color in its editing ranks.
350,000: Number of subscribers Axios has across its local email newsletters.
$165,000: How much money Fortune will donate to each of four journalism organizations from the sale of its first non-fungible token.
How publishers are covering Climate Week
Coverage of our changing climate is becoming more urgent and imperative. The Media and Climate Change Observatory — which publishes monthly updates of media attention to climate change or global warming — found that coverage of these issues in August 2021 was the highest in more than a decade.
To mark this week's Climate Week — a series of speeches, awards, presentations and protests organized by The Climate Group — publishers are producing videos, articles and events. — Sara Guaglione
Condé Nast
In addition to recent climate coverage across brands like Vogue, Wired, The New Yorker, Condé Nast's senior policy advisor and sustainability steering committee chair Alice Pilia and climate scientist Dr. Emily Shuckburgh hosted an internal event on Sept. 20 discussing the causes, consequences and future of extreme weather.
The Economist
The Economist released the trailer of an eight-episode, climate change-focused podcast on Sept. 20 called "To a Lesser Degree." The first episode will debut Sept. 27. As part of its subscriber-only webinar series, The Economist is hosting an event called "The decisive decade for climate change" on Thursday, Sept. 23. Next week, The Economist is launching a brand campaign to market its editorial climate change coverage in digital, print and audio.
The New York Times
On Sept. 23, The New York Times is hosting a virtual event with Times journalists and experts for the latest episode of "Netting Zero" to discuss the future of international air and shipping freight, and how to reduce the carbon footprint of trade. On Sept. 20, culture reporter Cara Buckley joined the Times' Climate desk to cover stories on scientists, entrepreneurs and policy makers working to improve the environment.
NowThis
For Climate Week, NowThis is producing content on the connection between the climate crisis and food systems for the NowThis Earth channel, which launched last September. It includes a video op-ed from former White House Chef Sam Kass on the need to fix current food systems, as well as a feature video on the first regenerative dairy farm in the U.S.
Seeker
For Group Nine's science brand Seeker, new episodes of video series "Elements" and "Science of Fiction" this week will look at breathing in microplastics and whether male consumer habits are contributing toward the climate crisis. Seeker is also curating a climate-focused playlist on YouTube with a dozen Seeker videos and will promote it on social media.
The Washington Post
In addition to coverage of the U.N. General Assembly's talks on climate change, The Washington Post hosted a virtual conversation on Sept. 22 with conservationist Jane Goodall, who talked about protecting endangered species, combating climate change and her expectations for COP26, a climate change conference that will be held in Glasgow in November, to discuss countries' plans for cutting their carbon emissions.
What we've covered
Facing ongoing calls for DE&I gains, publishers set new standards for hiring practices:
Media organizations are testing new policies and operational changes to make their businesses more representative and inclusive.
But many publishers have not established hard figures of what percentage of new hires should represent people from marginalized communities.
Read more about publishers' hiring practices here.
Maria Reeve is breaking barriers at the Houston Chronicle:
Reeve is the first person of color to lead the Houston Chronicle's newsroom.
To make the news outlet's coverage more representative, she is creating a culture desk to cover underrepresented communities.
Listen to the latest Digiday Podcast episode here.
Meet the 'absolutist' with the Section 230 tattoo on Google's new misinformation policy team:
Jess Miers is a public policy analyst in a nascent division inside Google's Government Affairs and Public Policy team.
She and Google are opposed to changing the law that exempts companies from being responsible for the content others post to their platforms.
Read more about Jess Miers here.
How the pandemic has pushed journalists to exit the industry:
Digiday spoke to four former journalists who quit their jobs within recent months because of burnout.
As some journalists depart the industry, the number of journalist job openings has increased.
Read more about journalist burnout here.
Publishers brace for iOS changes to their newsletter businesses:
Apple's latest iOS changes will affect publishers' abilities to attract and retain subscribers to paid newsletters.
The changes can also hurt publishers' email-based ad businesses.
Read more about the impact on newsletters here.
What we're reading
What Casey Newton learned from his first year of Substack:
One year ago, Newton quit his job to start a newsletter called Platformer on Substack, which he wrote in last week's edition, has become the best job he's ever had. Today, the free edition of the newsletter has just under 50,000 subscribers and has a healthy open rate, which he did not disclose, but only about 5% of his subscribers are paid and the churn rate for that group is about 3% to 4% every month. Despite needing to lower performance expectations, Newton said his Substack is sustainable, affords him a good salary and covers his health care.
Gannett is under investigation for underpaying journalists:
Labor union NewsGuild, which represents thousands of journalists, is investigating newspaper publisher Gannett for workplace culture issues and not paying employees for overtime work, according to CNN. The NewsGuild president Jon Schleuss told CNN that one top editor within the media conglomerate, which owns more than 260 news brands and USA Today, was reported to have told staffers that "the only way to get ahead in the journalism industry is by working more than 40 hours a week and not getting paid for it."
Axios is getting into the paid newsletters business:
After M&A talks between Axios and prospective buyers have fizzled out, the newsletter publisher is deciding to expand its revenue opportunities with paid newsletters, called Axios Pro, according to Business Insider. The publisher will launch three at the onset, focused on fintech, retail and healthtech. This year, the company is on track to earn $85 million in revenue.
Facebook's 2018 algorithm change rewarded anger and outrage:
One of the findings from The Wall Street Journal's Facebook Files series was the fact that the 2018 algorithm change boosted articles and posts that received more comments and reactions — most of which were not positive. While the changes were meant to strengthen the connections between users, the researchers who were hired by Facebook discovered that both publishers and political parties were sensationalizing their posts to capitalize on outrage, which led to a cycle of more and more vicious comments and reactions, all of which translated into success on Facebook.
Want to discuss this with our editors and members? Join here, or log in here if you're already a member.
https://digiday.com/?p=426633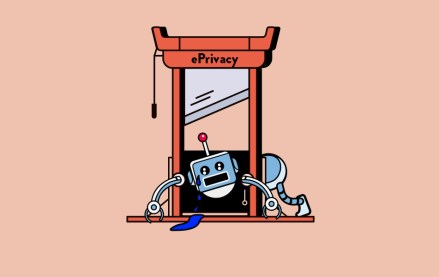 September 29, 2023 • 5 min read
•
•
Publishers are unsure if blocking AI web crawlers is enough to protect their content from being scraped and used to feed AI tools and systems.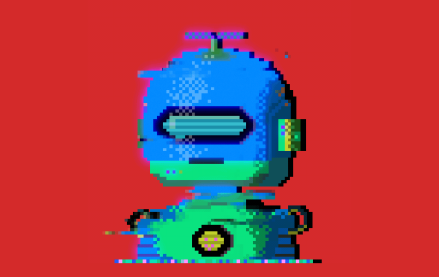 September 29, 2023 • 6 min read
•
•
New features include a new chatbot called MetaAI, Bing search integration, new AI image tools, and dozens of celebrity characters.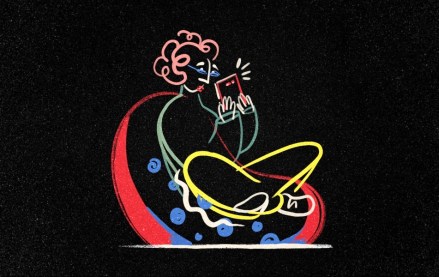 September 28, 2023 • 3 min read
•
•
The Financial Times has launched another lower-priced, subscription-based mobile app product a year after the debut of FT Edit to reach international readers.