Meet the 'absolutist' with the Section 230 tattoo on Google's new misinformation policy team
September 21, 2021 • 13 min read
•
•
Ivy Liu
It's not her denim jacket with "Section 230" embroidered on the back. It's not the mug or the T-shirts or even the custom "SECT230" license plate. The true emblem of this Google public policy staffer's obsession with the obscure digital content law must be her tattoo. Jess Miers has it on the inside of her wrist, a coded message decipherable only to tech policy wonks: "S230."
No provider or user of an interactive computer service shall be treated as the publisher or speaker of any information provided by another information content provider.
"Admittedly I am an absolutist when it comes to Section 230," said Miers. A public policy analyst in a nascent division inside Google's Government Affairs and Public Policy team, someone whose exuberant enthusiasm for the 26-word section of the U.S. Communications Decency Act could rival the crush gush of the most ardent K-pop addict. And as is the case for many BTS Army draftees, her zeal for Section 230 was sparked during her teenage years, when Miers found community fostered in a digital media milieu she's now dedicated her career to preserving.
Section 230 gives legal cover to online companies, including tech platforms and publishers, guarding them from being liable for the content that others post to their sites. As far as the confident 25-year-old is concerned, when people say they want to change Section 230 in order to strip the social media platforms of legal shields they no longer deserve, it's not 230 they actually may have a problem with. Instead, said Miers, maybe their problem is with the First Amendment of the U.S. Constitution, which protects people's freedom of speech.
But critics argue the digital media universe is practically unrecognizable from what it looked like in 1996 when Section 230 was established, nearly a decade before Facebook and Google-owned YouTube were created. They say Section 230 gives tech giants like Google, Facebook and Twitter undue immunity from legal liability for the disinformation, hate speech and other so-called awful-but-lawful content poisoning social media.
"Especially when we're talking about misinformation and disinformation with COVID for example, rampant misinformation has the ability to literally kill people and to tear apart relationships and families, so I do have empathy with that side of it," said Miers in an August interview with Digiday. However, to Miers, the reason we can communicate freely on Facebook, Twitter or YouTube "is largely in part due to the First Amendment, but also backed by Section 230" because, at least in the U.S., social media platforms "have always had the right to host that content under the First Amendment."
'I came to school with, like, duct tape on my mouth'
In high school during the early 2010s, Miers had a taste of techno rights activism. And like now, the cause that riled her was an esoteric piece of legislation. "I came to school with, like, duct tape on my mouth and 'SOPA' on it, and, like, 'censorship.' It was crazy," said Miers, recalling her teenage self in protest mode against the threats to online free speech posed by a couple of legislative bills. The SOPA and PIPA proposals sounded like names for freckled Swedish children's book characters, but in 2012 the Stop Online Piracy Act and PROTECT IP Act drew the ire of an unlikely collective of groups that today sometimes fall on opposing sides of digital media issues: Google, Mozilla, Reddit, the EFF and Fight for the Future.
"I remember being this very vocal 16-year-old in my high school. I think I was the only one that was ranting about SOPA/PIPA," said Miers. SOPA "was gonna do stuff like restricting search engines from linking to things, linking to content, allowing internet access providers to block websites, so a lot of really bad stuff." When the solo anti-censorship renegade came to school — literally prevented of her own volition from talking — in spirit, she was joining demonstrations against the bills happening online and in-person. But she also was protecting her way of bonding with people.
"As a kid I really struggled to sort of build a community around me and have friends and have a social life," said Miers. Her parents' work as scientists required the family to move frequently. So, perhaps more so than for other people her age, the internet was her solace, her conduit to personal interaction. No matter what was going on at school where she struggled to foster friendships, she could rush home, get online and submerge into the comfort zone of online chatrooms, Neopets, RuneScape and Club Penguin.

"I was enthralled with the idea that I could now communicate with my long-distance friends that I hadn't heard from in a really long time over this service," she said, recalling her first interactions in AOL chatrooms. "I also used the internet to learn a lot about who I am as a person. I found my identity. I had a lot of personal growth on the internet."
"These major internet companies can't just nerd harder."
So, the digital free speech issues that fueled the SOPA and PIPA wars — they hit home. "I saw that as a huge threat to this outlet of creative expression that I grew up with," she said. "That world introduced me into this rabbit hole of online free speech."
SOPA and PIPA were eventually scrapped with the help of the author of Section 230, longtime Oregon Democratic Sen. Ron Wyden, who like Miers, takes a purist's stance on preserving its 26 words. "In a world without 230, I cannot imagine that Facebook or Twitter would allow posts about police violence that could possibly be defamatory. These horrible injustices would never get the public attention they deserve. And accountability would be even less likely," Wyden wrote in a CNN opinion piece in 2020 opposing then-President Donald Trump's push to revoke the law.
Fighting from the inside
Though her formative years were imbued with a sense of civic action that might have led her toward a job at one of those nonprofits that opposed SOPA and PIPA, Miers said she decided to be in corporate tech — at least for now — to learn how things work on the inside. Yet, she admits that others might question her legitimacy because she works for a company whose profit-driven motives affect its content moderation policies and approach to Section 230. Being perceived as a "shill" for the platforms, as she put it, can hinder acceptance of her perspective.
"It is an obstacle, but I also see it as an opportunity to try to, you know, quote-unquote not drink the Kool-Aid and to hear the other side and then try to empathize and then bring those stories back to Google and think about how can we, one, do better, and two, how can we explain these challenges a lot better, as well, to the community."
The team Miers joined this spring at Google — the Access to Information group — advises Google's internal content policies and processes, specifically as they relate to issues such as mis- and disinformation, election integrity, copyright, free speech and censorship. It also helps communicate those policies to global government policymakers. And that "access to information" phrase is already part of the Google lexicon. It pops up in company parlance, both as a means of describing its mission as well as a mantra repeated when it explains how it applies its policies guiding how it handles things like government requests to remove content or combatting child sex abuse materials.
Google CEO Sundar Pichai addressed Section 230 head on when he told lawmakers in March that changes to the law "would have unintended consequences — harming both free expression and the ability of platforms to take responsible action to protect users in the face of constantly evolving challenges."
Whether Miers and the other legal, political science, policy and history experts serving as analysts in the division were put on the Access to Information team because of their personal beliefs about Section 230, content moderation or censorship is not clear; Google declined to provide information about the team or comment for this story. But of her colleagues in the group, Miers said, "All of us share a common thread in being passionate about the internet, access to information, free expression, et cetera."
That common thread — availability of information and free expression — is stitched throughout Google's more recent public policy messaging around content moderation, particularly in relation to YouTube, which is often blamed for facilitating the spread of misinformation. "People around the world come to YouTube to find information, to learn and to build community," wrote YouTube CEO Susan Wojcicki in an opinion piece published by The Wall Street Journal in August, arguing that "prescriptive rules" for what "legal speech should be allowed on platforms" would amount to overregulation, would "have serious consequences" and would "have a chilling effect on speech."
A blog post from YouTube's chief product officer Neal Mohan published a few weeks later mirrored that sentiment. "We're seeing disturbing new momentum around governments ordering the takedown of content for political purposes," said Mohan, declaring, "An overly aggressive approach towards removals would also have a chilling effect on free speech."
Democratic and Republican lawmakers have proposed changes to Section 230 that they believe would bring much-needed accountability for social media companies that have relied on it as a get-out-of-jail-free card, even as their platforms generate billions of advertising dollars that help amplify toxic content that negatively affects people's mental health, promotes phony COVID cures and damages our increasingly fragile democratic institutions.
Rampant misinformation has the ability to literally kill people and to tear apart relationships and families.
But there's no wiggle room in Miers's interpretation of Section 230. "I strongly believe that there is no change to Section 230 that would solve the problems we have with content moderation today," she said. "I don't think there's any way that we could change or slice Section 230 in a way that would just fix these underlining human problems that we're seeing mirrored on the internet today."
Miers sees Section 230 as a means of making a First Amendment fight in court more manageable, especially for a startup company that may not have the resources to take on the burden of a lawsuit over comments, videos or other content people post to its site. In her interpretation, the First Amendment right to host user-generated content has a connection to Section 230. But it's 230 that provides for a court's decision on a company's motion to dismiss a content-related lawsuit to be reached more quickly — and, thereby, more cheaply with respect to legal fees. That way, she said, "smaller services can kind of have more confidence when they're entering the marketplace and deciding whether they want to allow for user-generated content to be on their services or not."
Now that she's experienced the challenges of crafting policy to manage a deluge of problematic content from the inside, Miers said, "I've actually developed a greater appreciation for Section 230, specifically for market entrants. What I've learned is that, you know, these major internet companies can't just nerd harder." She added, "If content moderation poses such an immense challenge to us at Google, I can't help but wonder what it looks like at startups and smaller services that don't have the people and the resources that we have."
The irony, of course, is that her dedication to preserving this law — which many see as an unwarranted safeguard for too-powerful platforms — stems from a belief that it protects the little guy; meanwhile, these days the little guys are deterred by the bigness of platforms like Google from entering the market in the first place, much less competing in it. Still, some of big tech's toughest critics — the Electronic Frontier Foundation and the ACLU — have warned against changing Section 230 as a means of reining in its power or ensuring better platform accountability.
The pre-230 content stone age 'sucked for users'
Before graduating and joining Google in 2020, Miers had stints as a legal collaborator at tech policy nonprofit Tech Freedom and as a legal intern at Twitter. And she didn't start her work at Google in public policy or government affairs. Instead, her work was adjacent, helping guide how product teams handle "legal removals" of content like YouTube videos.
At the time Miers was a third-year Internet law and policy student at Santa Clara University School of Law, a Silicon Valley-area Jesuit Catholic school, already with a Section 230-themed TedX talk under her belt.
Clad in a light pink knit jacket styled to resemble a biker's black leather, Miers painted a picture of a bleak epoch before Section 230, when web services were sued, often for defamation, for the content that users posted. The lack of legal protections created a "moderator's dilemma" that would handcuff websites, thrusting upon struggling digital media innovators a Hobson's choice between not even removing the most vile content or going overboard by curating an overly-sanitized internet. Her conclusion: the "pre-230 internet," was an "archaic" era that "sucked for users."
In the end, Miers petitioned her audience to fight back against legislative attempts to alter Section 230 — as feistily as they would battle a repeal to the First Amendment. "These days it's not easy to stand up here fighting for social media companies," she admitted in her talk. "Understandably we're angry at Facebook and Twitter and Google, but when we're angry at hate groups and political controversy and the deplorable past and present speech of our nation's leaders, do we push for changes to the First Amendment?" she asked. "Of course not."
Miers is an energetic, yet methodical person "who wants to get things done, wants to make things happen," said Alyssa Aguilar, a second-year internet law student at Santa Clara who is among the earliest members of a student group Miers co-founded while at the school. The Internet Law Student Organization has held talks on legal issues associated with fintech, e-commerce, telehealth and — duh — Section 230. The group has brought in big name speakers including Vint Cerf, a so-called father of the internet.
But chewing over legal concepts during coffee chats and virtual meetings is nothing like being inside the belly of the beast where the challenges social media behemoths like Google face have become clearer to Miers.
"What I've learned from my short time here on this new team is that it's not as easy as, you know, telling an algorithm, 'Hey, make sure you only show information that's not misinformation about COVID,' for example."
She pointed to the Sisyphean task of keeping pace with rapidly emerging cultural and current events-driven shifts in ideas — and the very meaning of language. "When you have so many inputs into this problem, and you have stuff like government officials speaking incorrectly about health or other topics, it's really difficult to make decisions about what really is a [high-quality] information source. And that's especially true when we're talking about breaking news or sensitive event situations where we are literally learning the context at the same time reporters and people on the ground are seeing it."
Still, she said Google could improve by "developing clearer content policies," such as "notifying people when their content is removed and giving them opportunities to appeal those decisions" and "sharing how our systems are designed for addressing harmful content and how they work and evolve over time."
About that tattoo…
Miers graduated earlier this year from Santa Clara, but her pro-230 message thrives on campus — already fertile ground for it, within 20 miles of both Google and Facebook HQ. The Internet Law Student Organization she helped start remains active, having grown by 50 members to around 200 since Miers graduated, according to Aguilar, who is now a co-vice president of the group.
"She's definitely inspired a lot of people," said Aguilar of Miers. Indeed, along with sprinkling Section 230 fairy dust at Santa Clara U, Miers even gave Aguilar a gold pendant emblazoned with the phrase "SEC230."
A necklace is one thing, but a permanent tattoo is quite another. Miers became known for her S230 ink around campus, though it wasn't entirely her idea. Turns out it was none other than her internet law professor and now-mentor, well-known internet lawyer Eric Goldman. "In his syllabus he has a rule that if you get all 26 words of Section 230 tattooed on your body he will give you an automatic A," said Miers. "I failed this assignment; I only got literally '230' tattooed, but I was inspired by that, especially because no one took him up on it." (Actually, her tattoo says "S230," and the zero is about to be clicked by a cursor icon.)
Syllabus gag aside, Goldman — a recognized figure in Silicon Valley circles and among people tracking digital privacy and content moderation law — wasn't necessarily gung-ho about the tattoo. "When she asked me, 'Should I get the tattoo?' I said, 'Are you serious? No!'" he said, suggesting Miers might feel silly were Congress to revoke or change the law. Still, said Goldman, praising his mentee's leadership qualities, her decision showed a passion and a commitment to the ideals she sees embedded the law. "The tattoo is a manifestation of who she is, and you have to have the full package to pull that off," said Goldman.
Miers isn't sure if she'd ever go through with getting a tattoo of the full 26 words. As for that SECT230 license plate? That's awaiting its future perch, on the back of an on-order Tesla Model 3.
Correction: An earlier version of this story incorrectly stated that Miers used RoomScape as a kid, but she used RuneScape.
https://digiday.com/?p=426147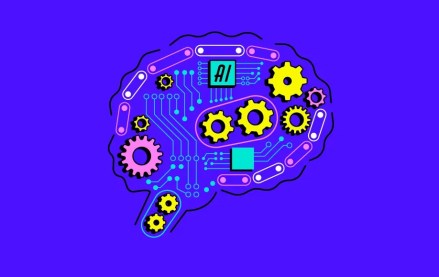 December 11, 2023 • 5 min read
As Google and Meta roll out new features, startups like Runway are finding new ways to compete for enterprise clients.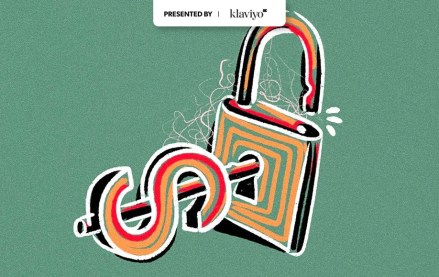 December 8, 2023 • 5 min read
Future plc's CFO Penny Ladkin-Brand announced on Thursday that she is stepping down, as the U.K.- based media company reported declining revenues and a new two-year investment plan to get back to growth.
December 7, 2023 • 13 min read
In this week's Media Briefing, publishing executives share how the task forces they created earlier this year to oversee generative AI guidelines and initiatives have expanded to include more people across their organizations.